Spring just came :) To mark the start of spring let's continue our reports about Avingnon. Today Pont d'Avignon and the area nearby: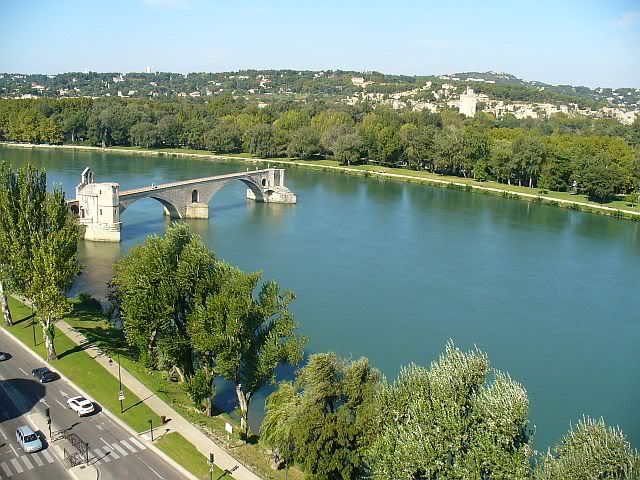 From the heights of Castorum we are going down to the ruins of Pont d'Avignon: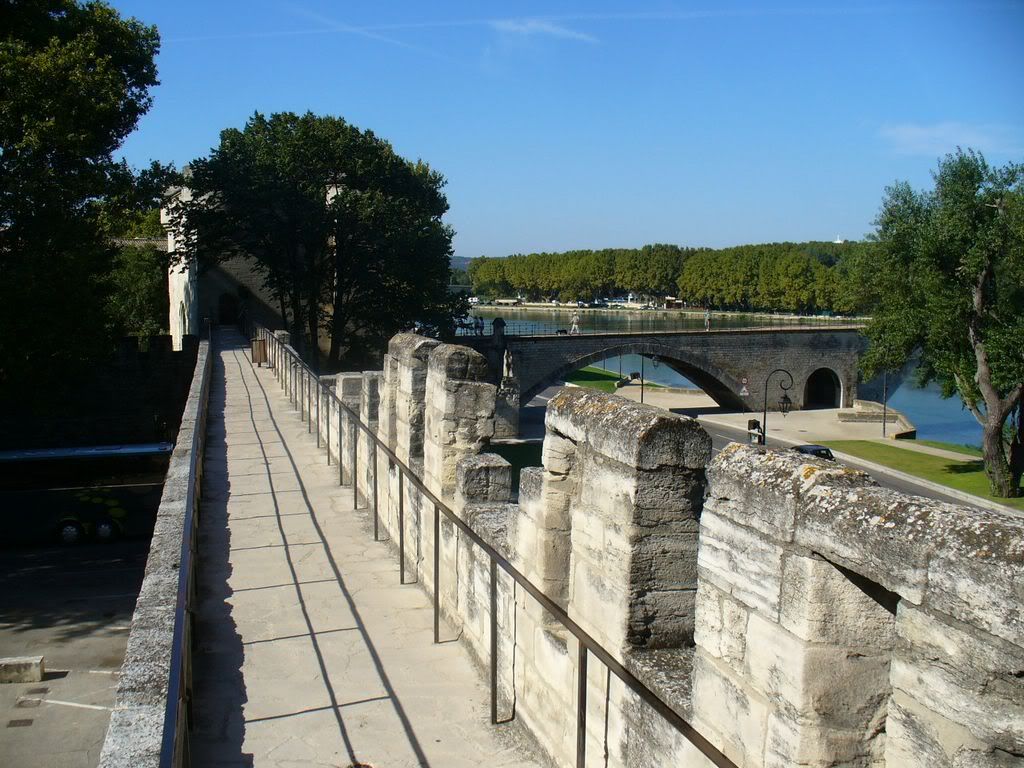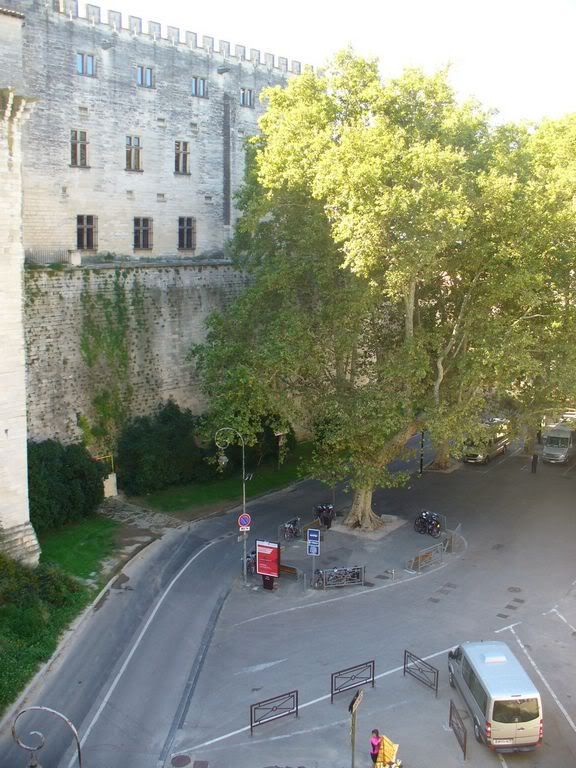 Walls everywhere: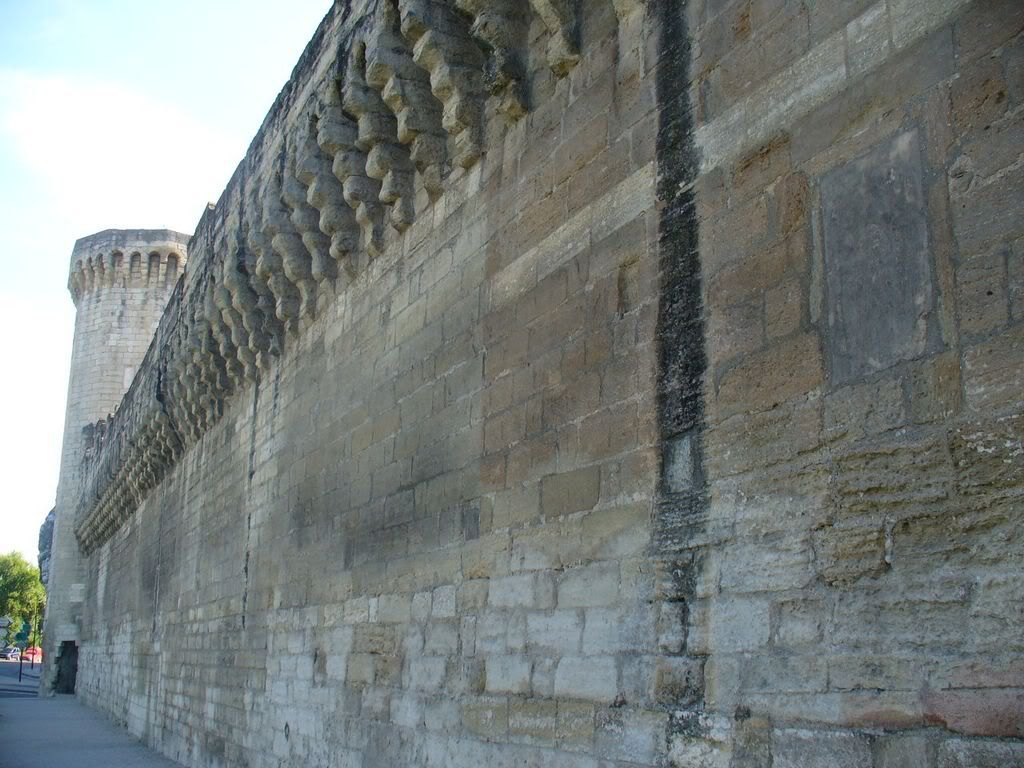 Now we are very close to the Pont d'Avignon:




Pont d'Avignon (or Pont Saint-Benezet) is also one of the wonders of this town. Built between 1171 and 1185 it has original length of about 900m. Finally it collapsed during catastrophic flood of 1668 and the king-sun Lois XIV was one of the last man who crossed the river using this bridge.
The bridge was designed by innovator and revolutionary bridge builder who became known as Saint - Benezet. Despite that he lived only 25 years before he died this architect and engineer left one very important innovation. Carefully analyzing Roman aqueducts in this area (including Pont du Gard) he proposed to use elliptical arches which wasn't used by the Romans (they used only circle arches). Elliptical arches allowed to use significantly longer spans and simplified the construction of bridges. And the innovation of Saint-Benezet is still used today in the construction of bridges worldwide ...

We need to cross these gates to go on the bridge:




Near the entrance many photos of bridges from various parts of the world that marked a step in the progress in bridge construction:




Pont d'Avignon was a very important factor enriching Avignon and making this town so important in the middle ages: for a very long time this bridge was the single permanent bridge on the Rhone river and the single point connecting Iberian peninsula and France with the lands forming modern Italy. Hordes of merchants crossed this bridge and of course were forced to pay tax to the town of Avignon.

We are on the bridge from XIIth century:




Bridge built in the middle ages should have chapel even in the middle of the bridge - travelers must to thank the God even for successful crossing of the river: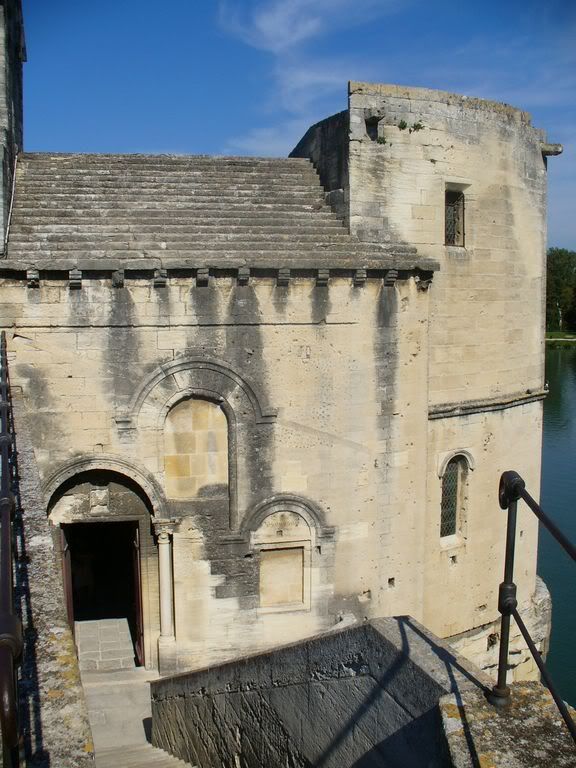 The younger brother of Pont d'Avignon nearby: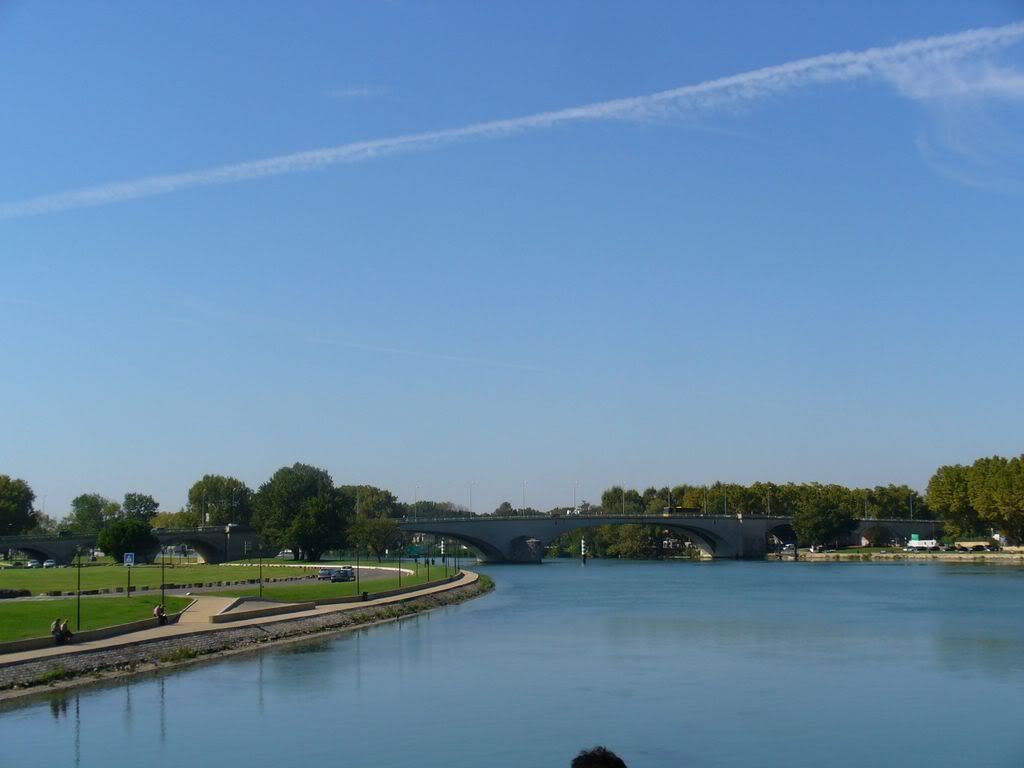 From the end of the bridge you can see perfect panorama of the old town Avignon:




Papal palace, Cathedral , cardinal palace, etc., etc.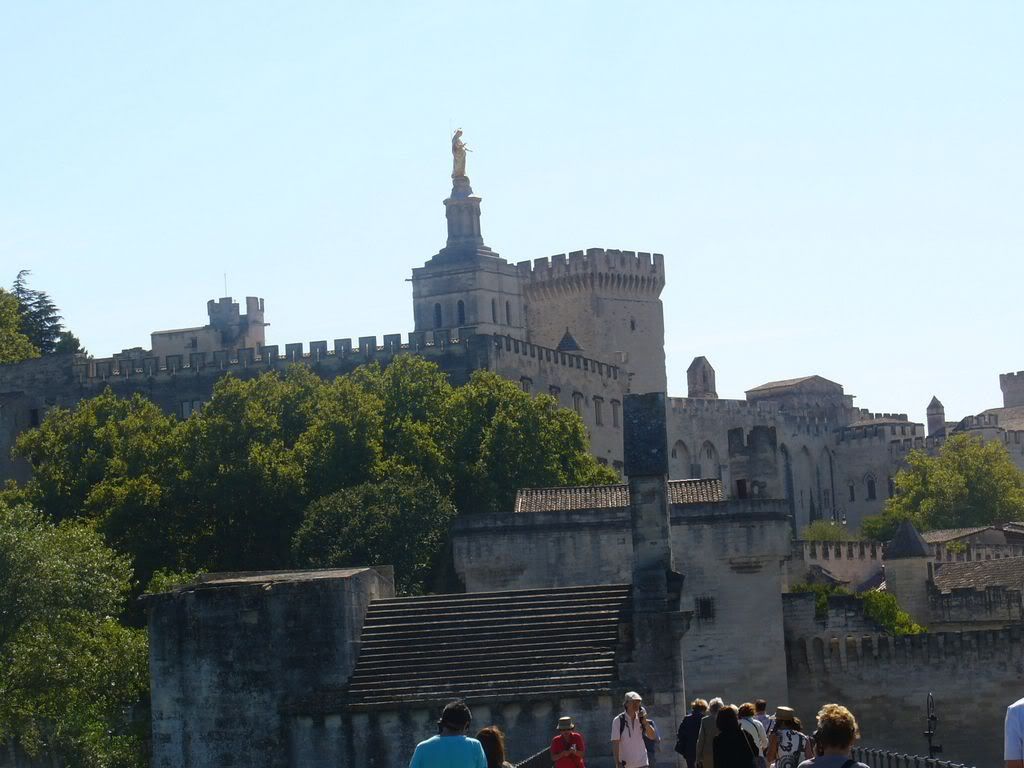 Roman castorum:




Walls, walls ..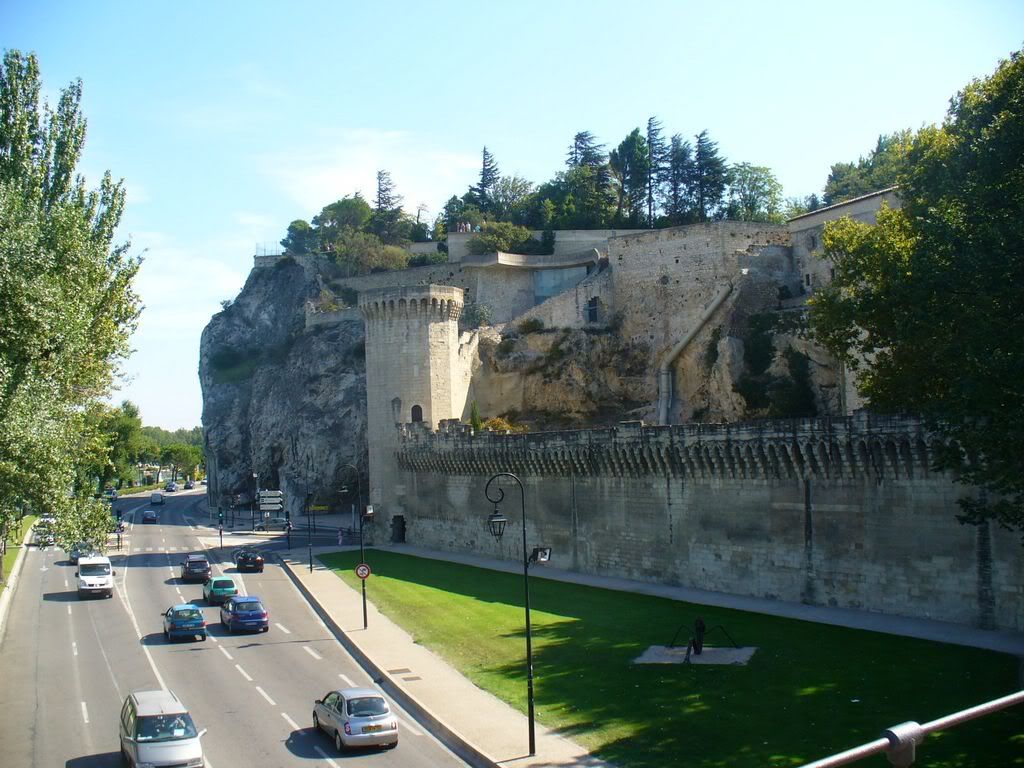 During it's long history bridge saw many different events ... Including shootings.




Going back to the old town:




Soon we came back to the Palais des Papes. Avignon old town also has several modern insertions. On the way I captured several modern insertions into the old town - French style: