These are two unrealized projects from Lithuania. Both are relatively impressive and even in some sense exotic. But looking to them I have the feeling that it isn't bad taht they weren't realized ...
First is the first project of Christ Resurrection church in Kaunas (1929, arch. Karolis Reisonas (or Karlis Reisons by birth)). The same architect prepared the project for the church which has been realized (years of construction 1934-2005 :))) but this project was entirely different.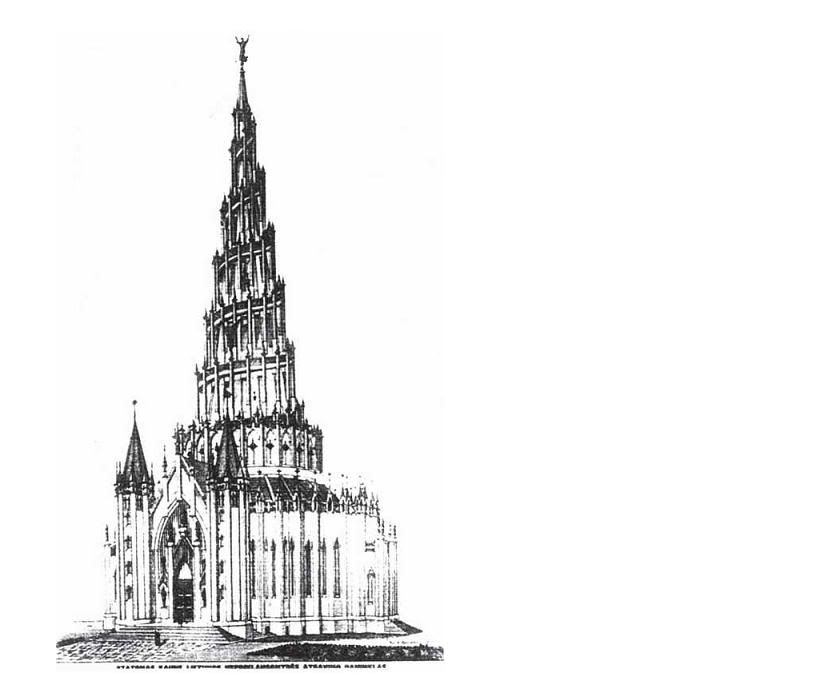 Another project is the LSSR Government palace in Vilnius (1951, arch. V. Afanasyev). This palace could be impressive building but it isn't original one in my opinion.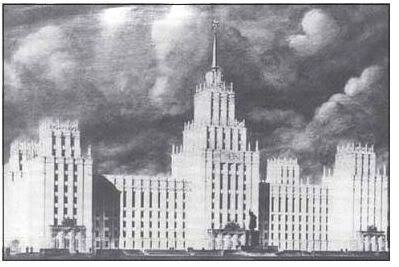 So sometimes it isn't bad that some buildings weren't built ...