Today is the 90th anniversary of the end of WWI. To commemorate this date I will publish several reports about remaining signs of WWI here in Lithuania. Unfortunately the most visible signs today are the military cemeteries so I can't avoid them. And the first report I devote to the Antakalnis cemetery in Vilnius.





11 November 1918 marked the end of WWI. This giant tragedy resulted in the entirely new map of Europe.
It seemed for many in 1920s and 1930s that this map is unstable. It seemed for many that years 1939 - 1945 and whole post-WWII configuration are the proof of this.
But today we live in the Europe which configuration is very similar to the configuration created in the Versailles... So may be leaders of that period were geniuses and really far-sighted politicians.

Antakalnis cemetery in Vilnius was established in 1809 as a local parish cemetery but the fate governed that this cemetery became mostly known as a main military cemetery in Vilnius and the place of rest for many famous Vilnius residents. As a military cemetery Antakalnis is also unique - there are no many military cemeteries were you can find graves of soldiers from eight different armies at least (from Napoleon's Grand Armee to Red Army).

This report will be devoted to the corner of Antakalnis formed during and just after WWI. Later I will show other parts of this cemetery.


Entrance to the military cemetery: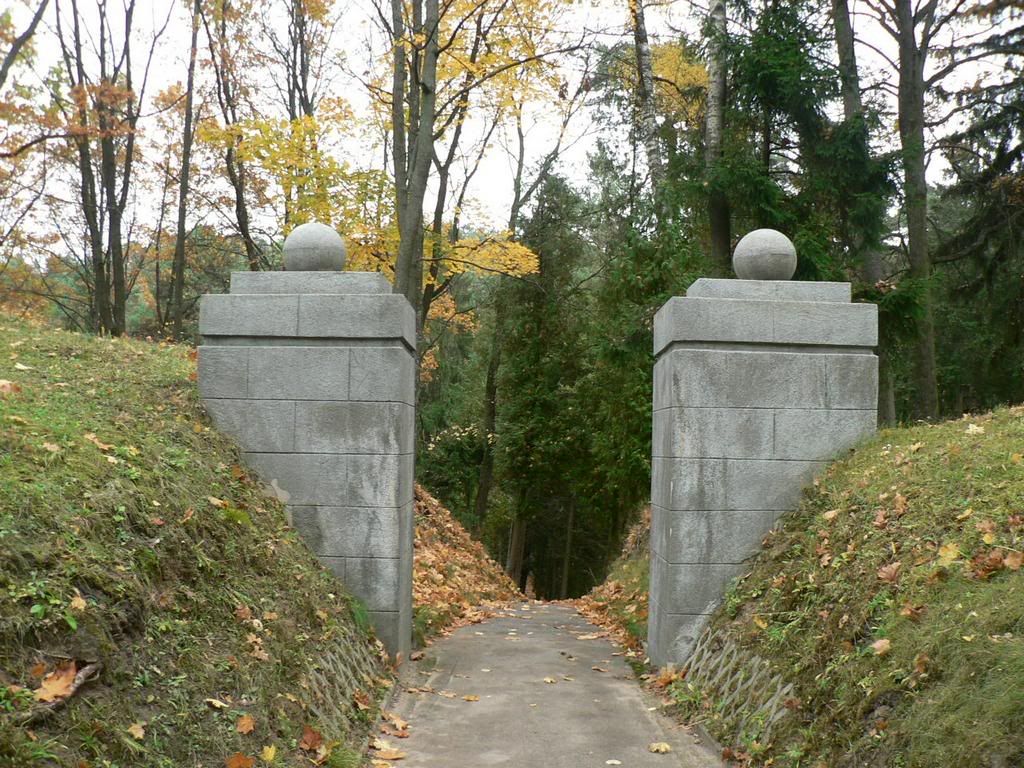 Trying to reach WWI quarter I am crossing Polish soldiers graves:






WWI quarter experienced heavy losses during soviet period and the modern look is formed mainly by the restoration which was carried out by German and Lithuanian governments several years ago.

Modern signs of Russian army soldiers graves: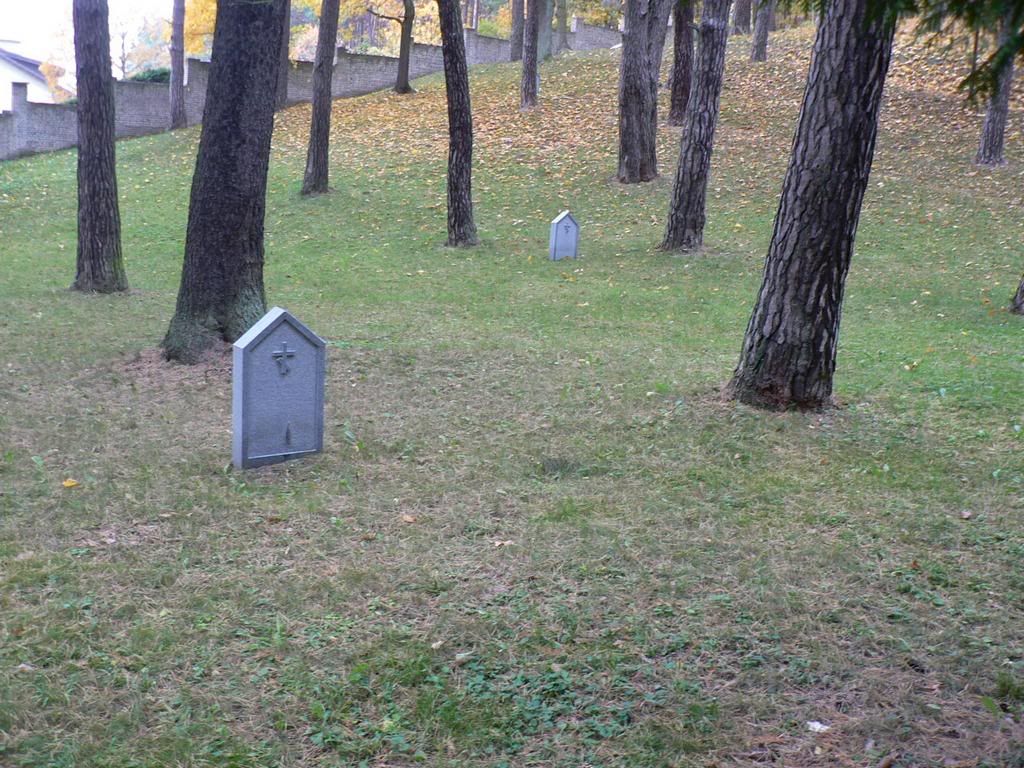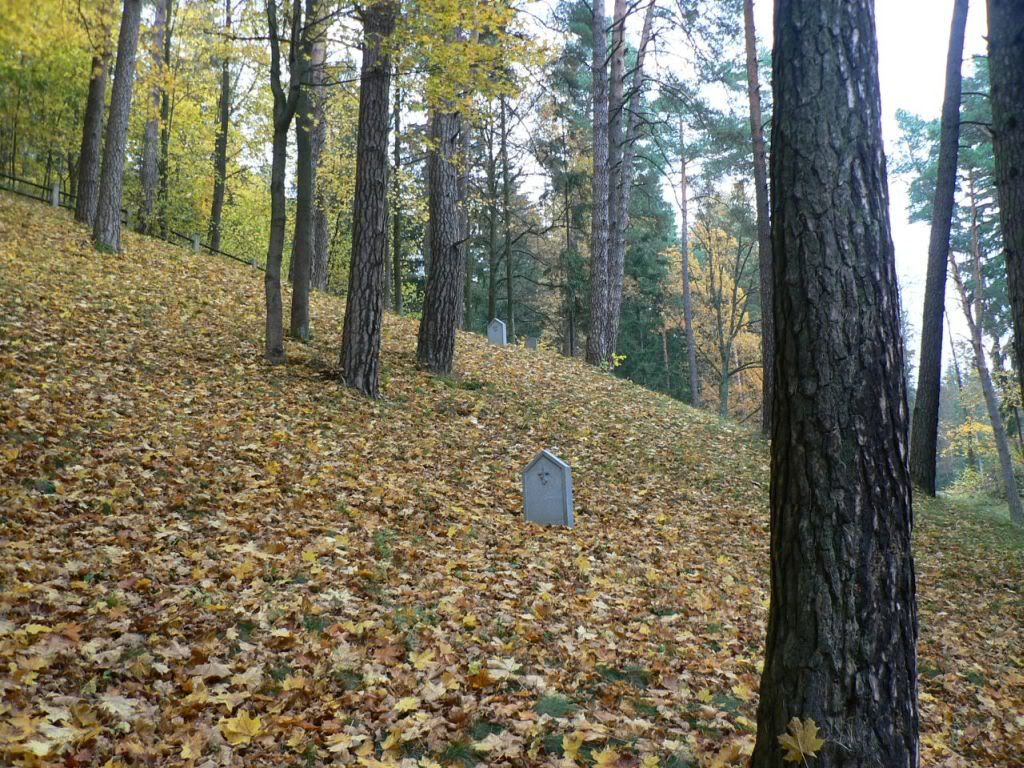 Remaining monument marking German soldiers area: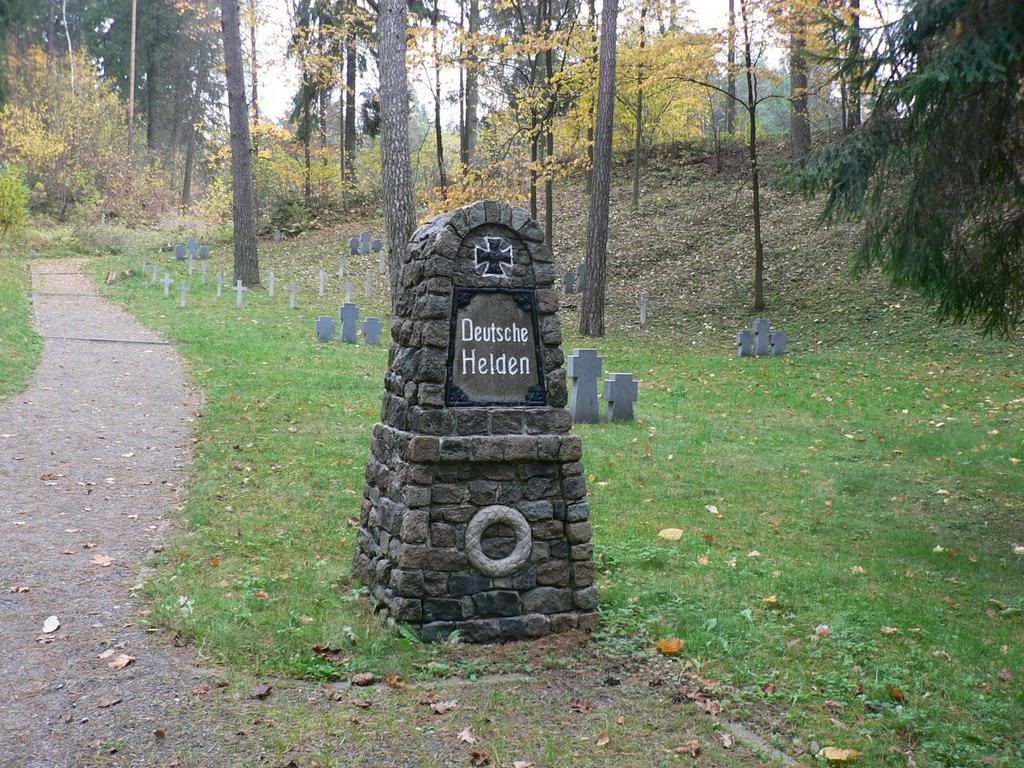 Modern signs marking German army soldiers graves: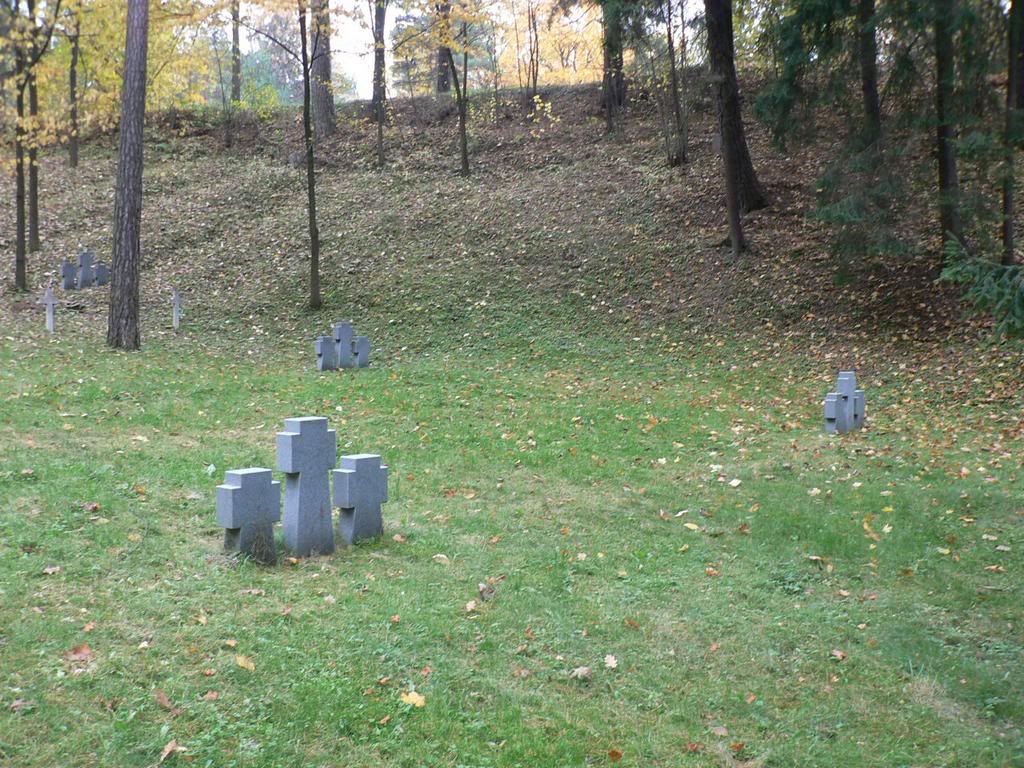 The most impressive sign of this part of cemetery is monument built by German army authorities in 1918 (war was still going on !!!!) in the center of cemetery and miraculously surviving to our days: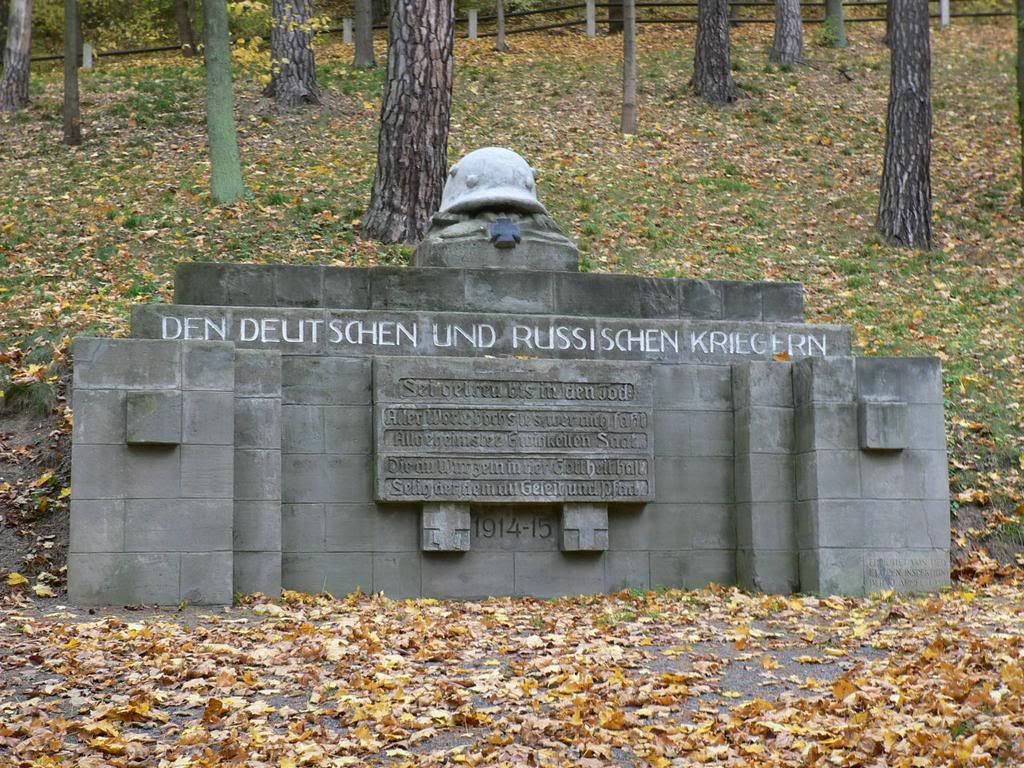 The record on monument was renovated in 2001: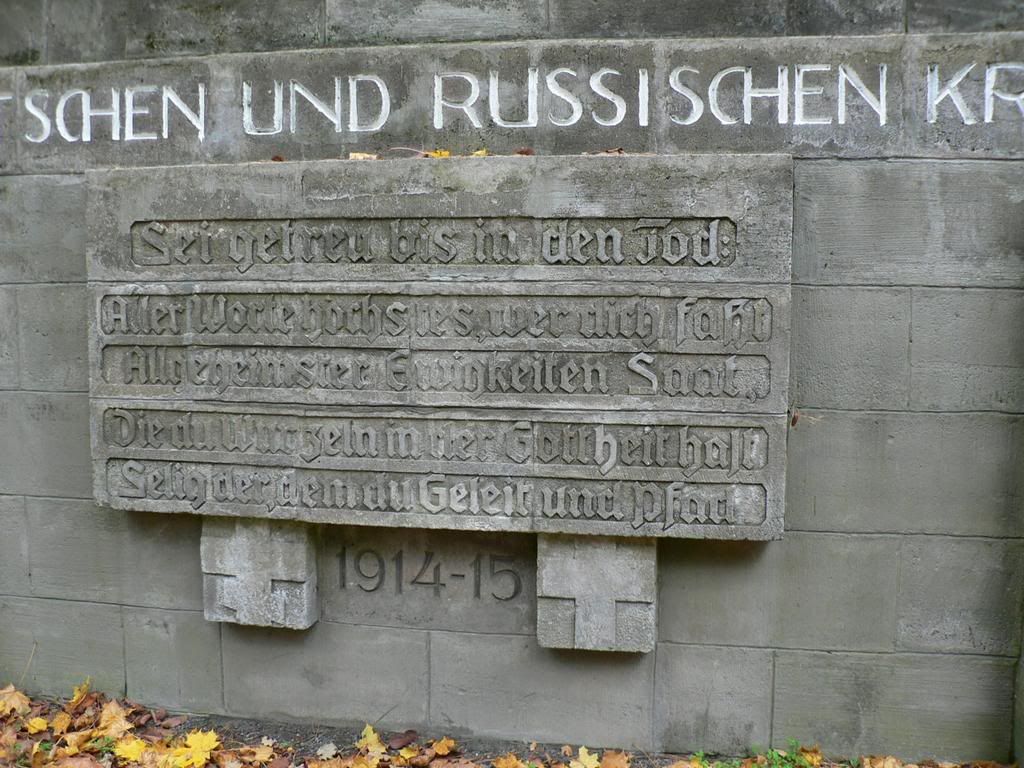 And the builders registrational sign in the lower corner:





One of the interesting signs in this part of Antakalnis cemetery is the graves of Russian army soldiers of Muslim faith (at the end of XIXth century imperial Russian government began to locate here more Muslim soldiers which were more loyal in the often revolted country ):






Those graves are clearly original but probably some of them were built by Germans and some by Poles since records are in German or in Polish: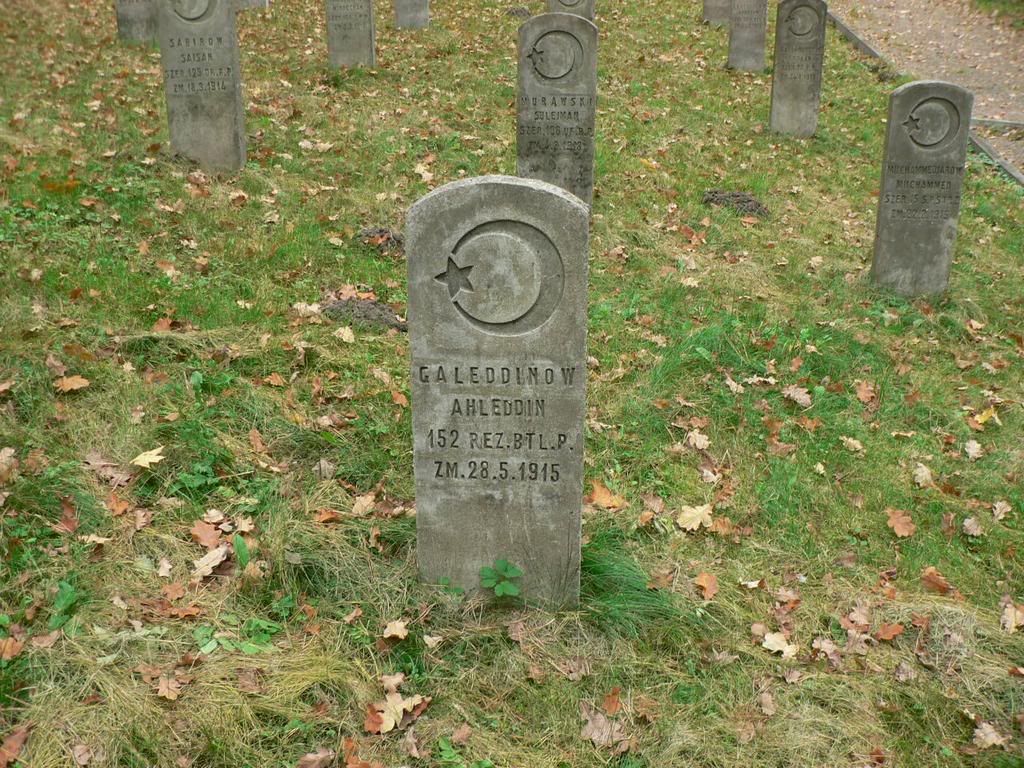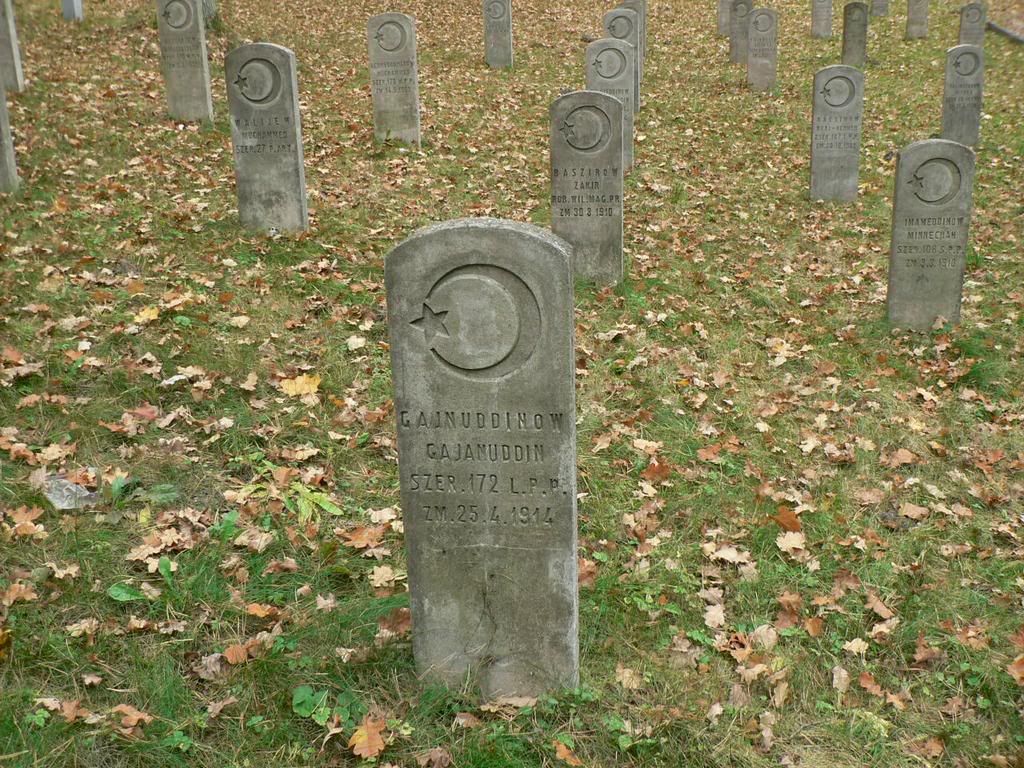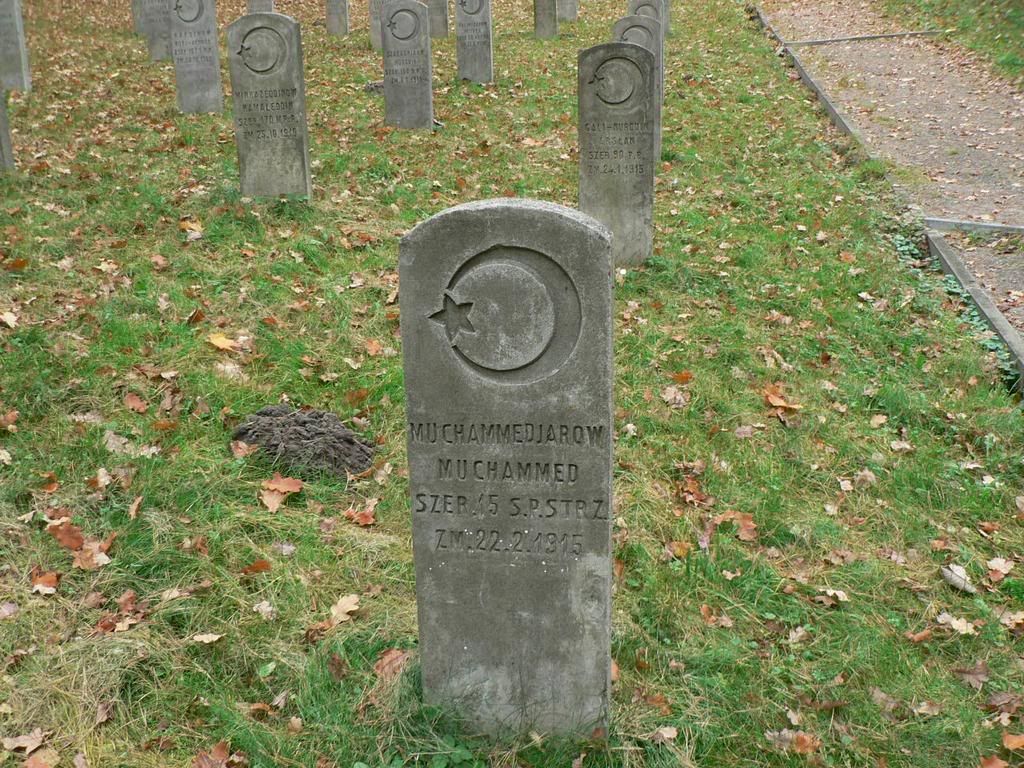 Several remaining original German graves: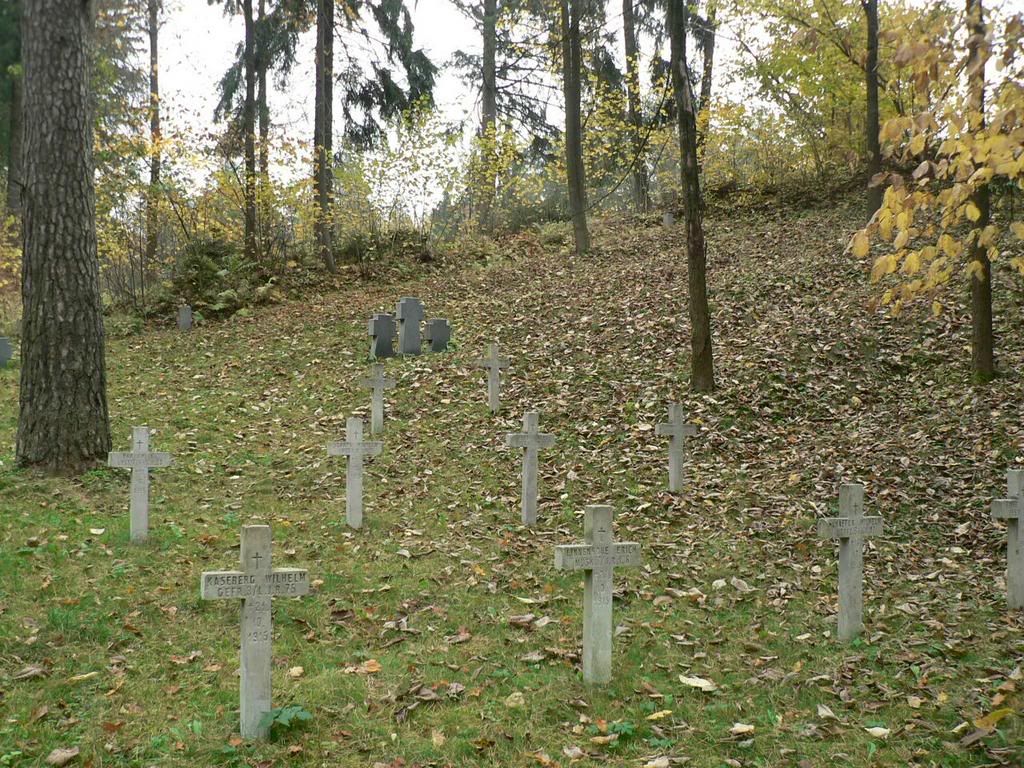 Several more general views: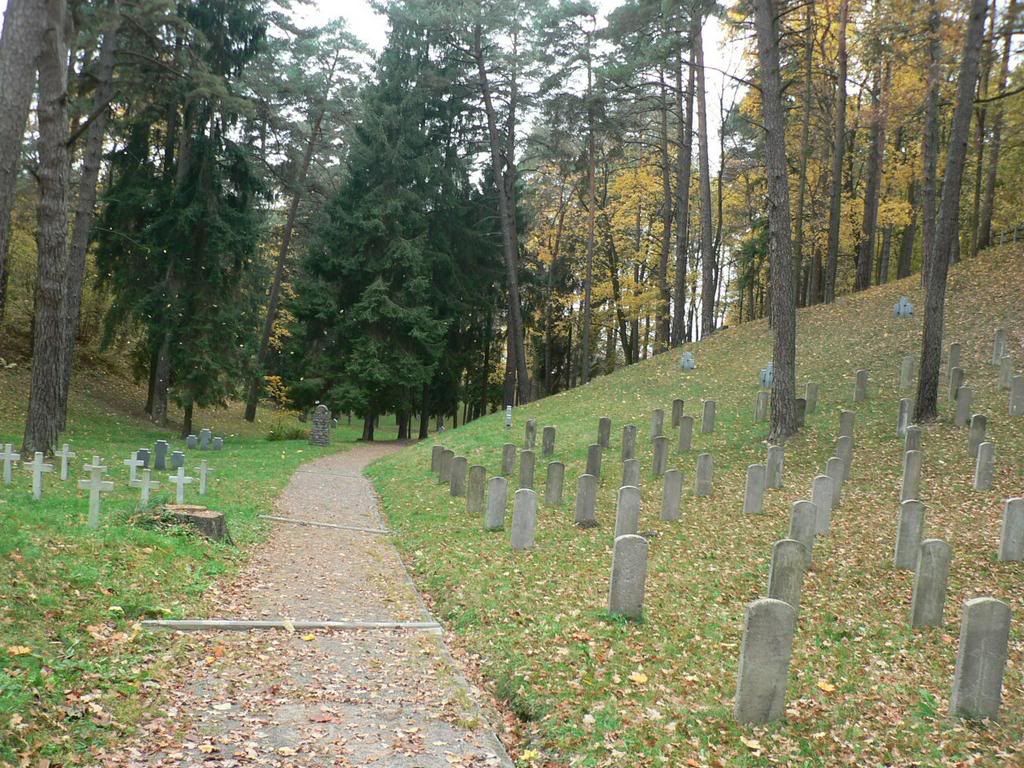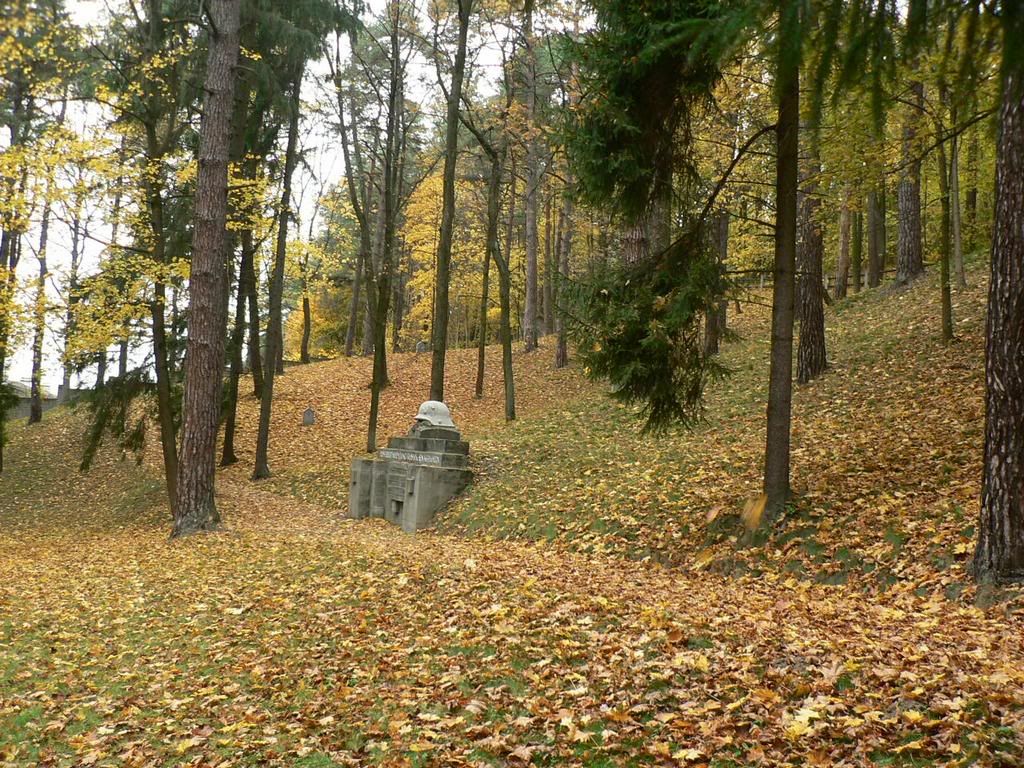 Near this quarter are the graves of soldiers who lost their lives in 1919 and 1920. Since this war was also closely related with WWI I will include them in this report.

Most of the graves are of Polish soldiers: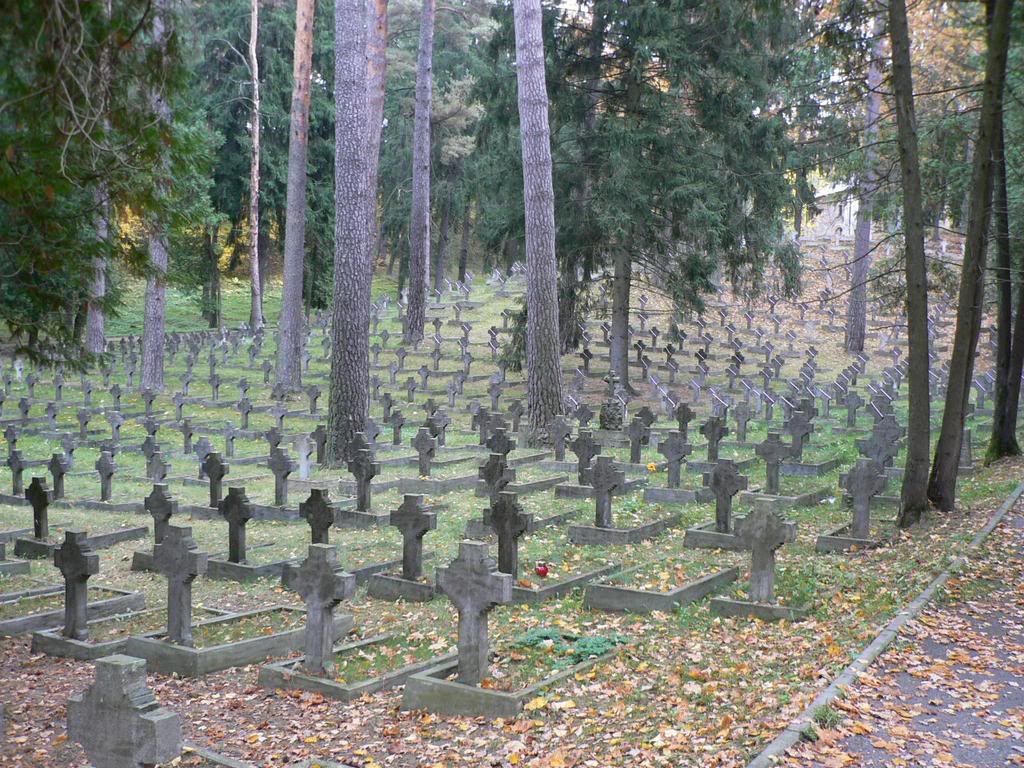 But there are several Lithuanian soldiers graves also: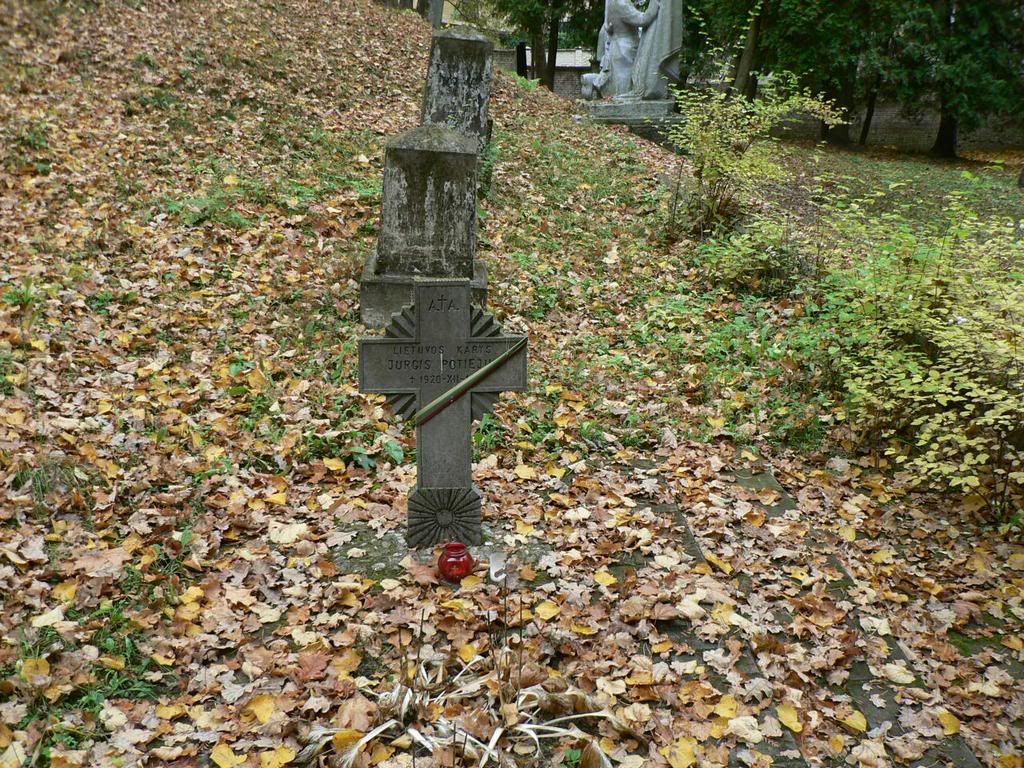 Polish grave: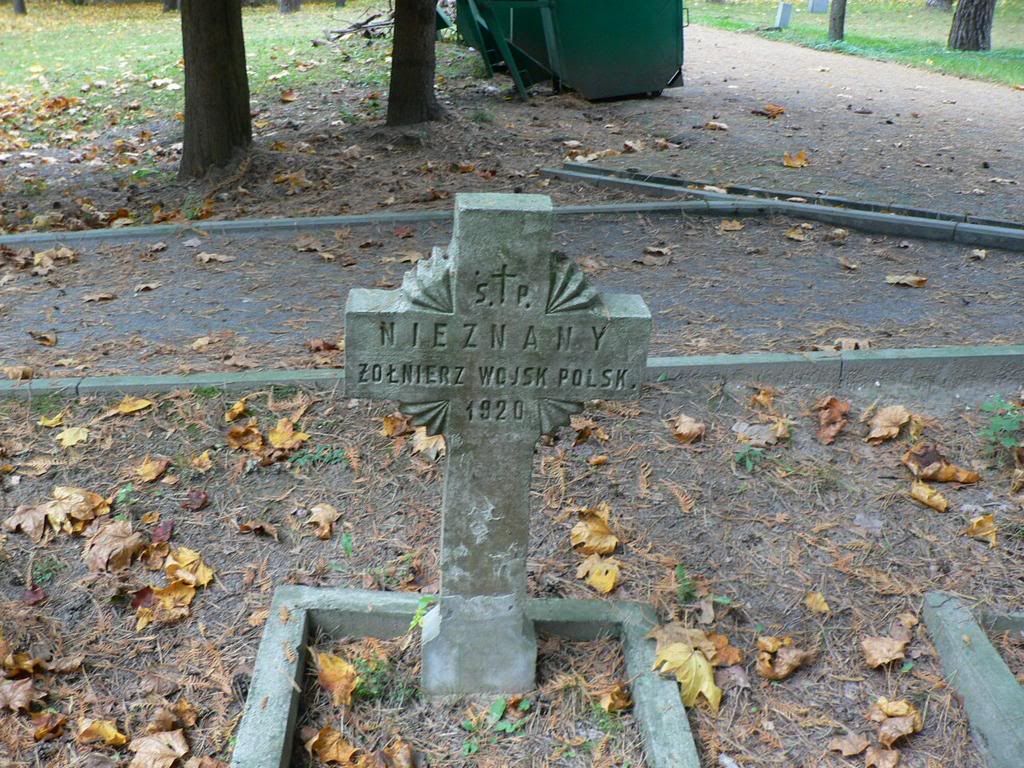 Other views: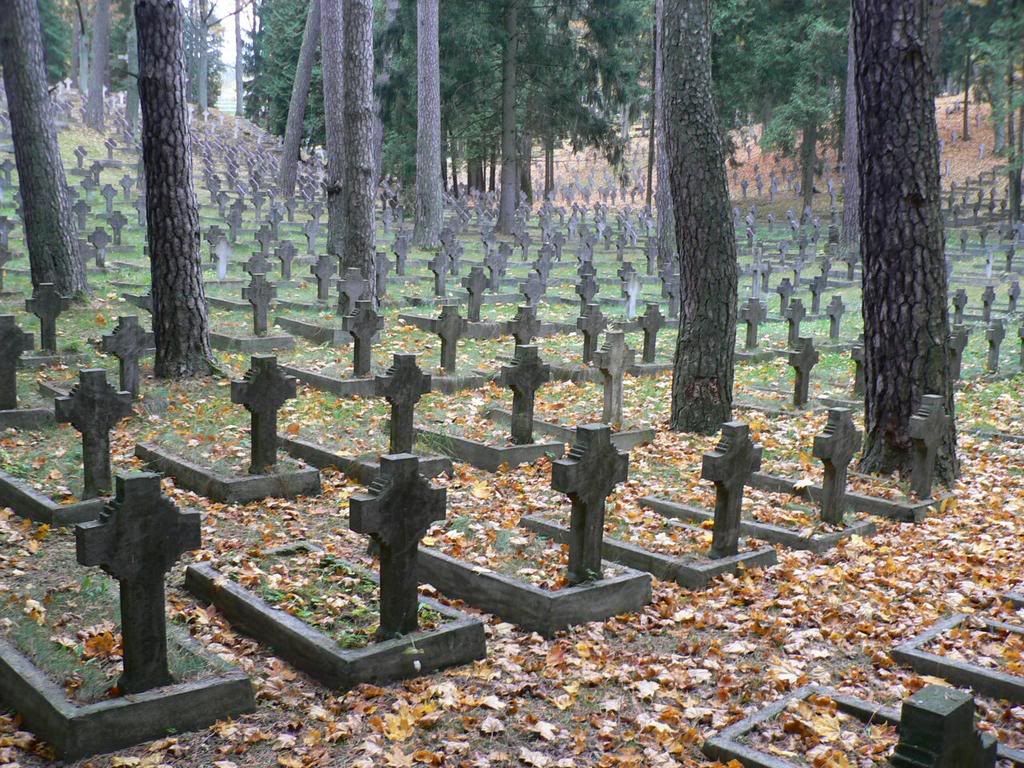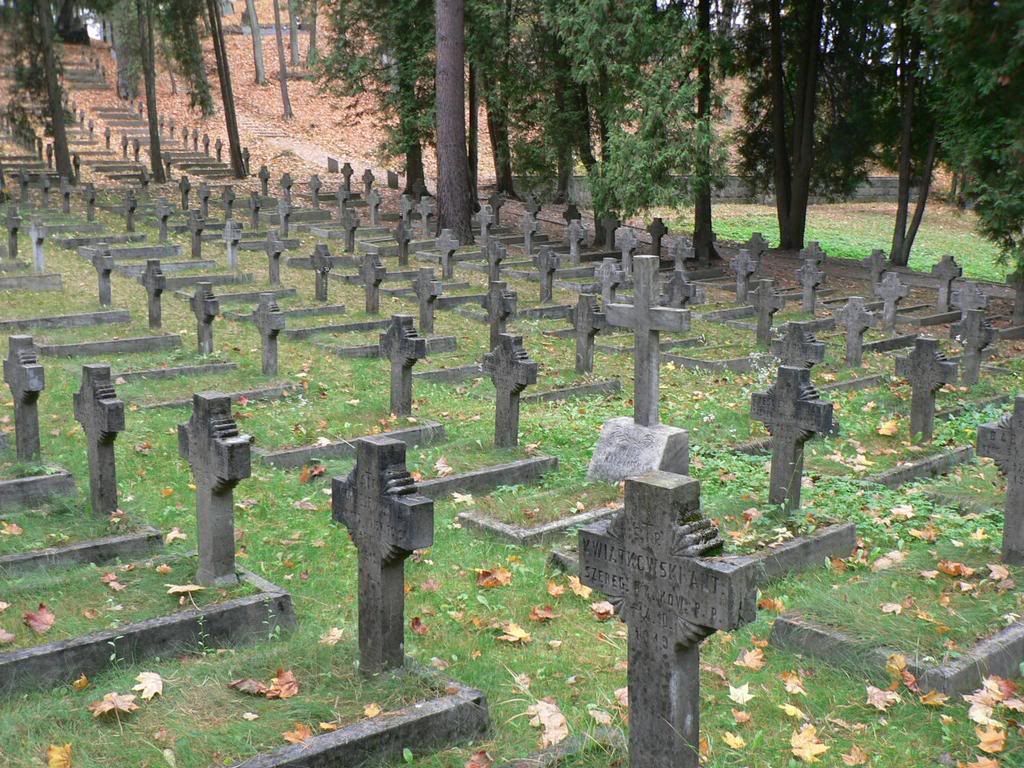 Many of those graves are bandaged by Polish national belts:





Monument to the Polish soldiers built in 2005 by Polish government: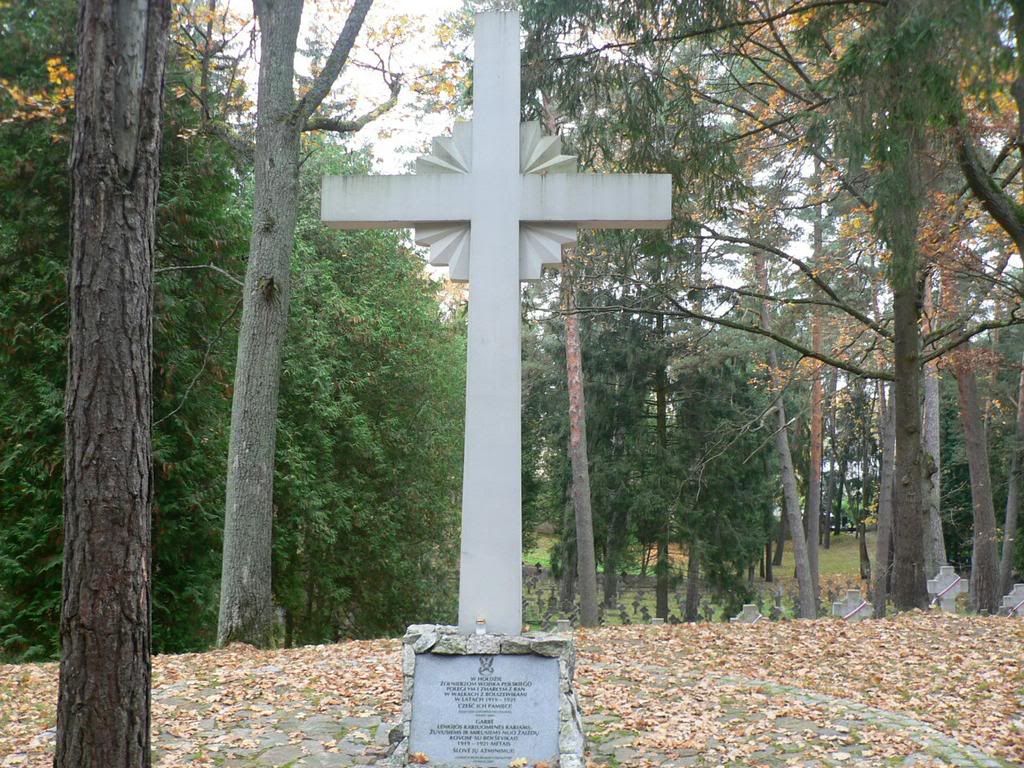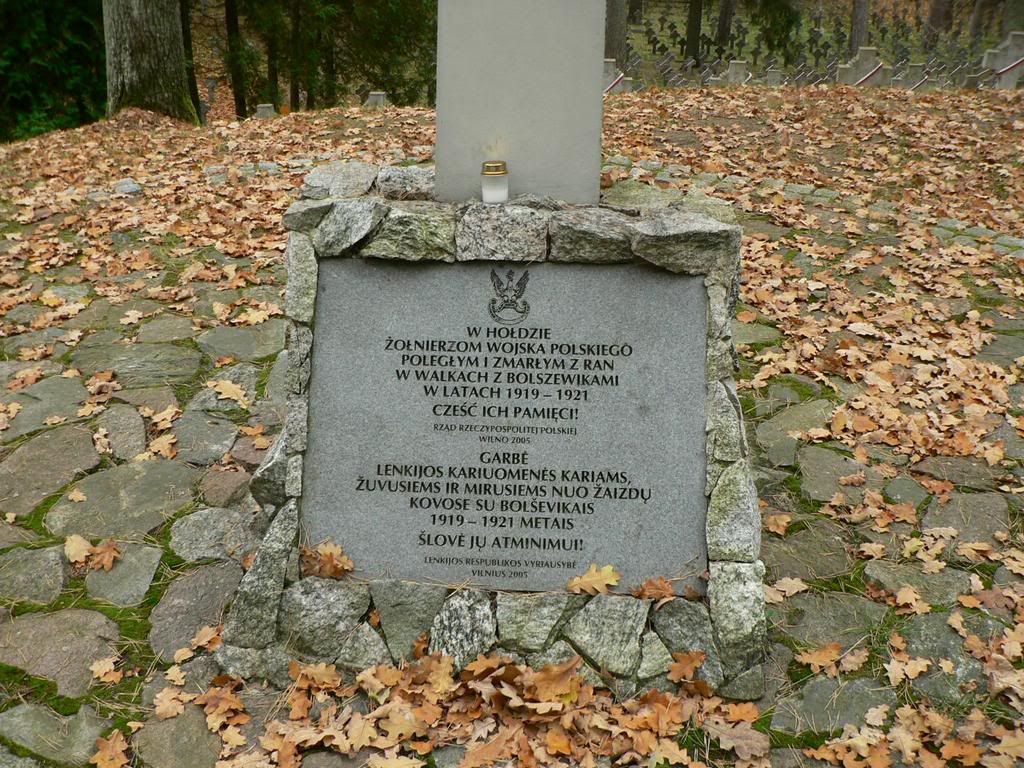 Other parts of Antakalnis cemetery I will show later since they are less related with the todays commemoration.