Modern diplomacy time to time goes strange ways. Sometimes funny despite that authors likely don't wanted to make fun. As in one of the last cases.
So in more details about this case.On Friday Lithuania, Latvia and Estonia expelled several Russian diplomats identified as the intelligence officers in a sign of solidarity with Czechia. This message has been announced by Lithuanian FM Gabrielius Landsbergis in his Twitter account also. To this message reacted Russian embassy in Belarus. Likely they wanted to attach another hashtag but in fact the result was strange: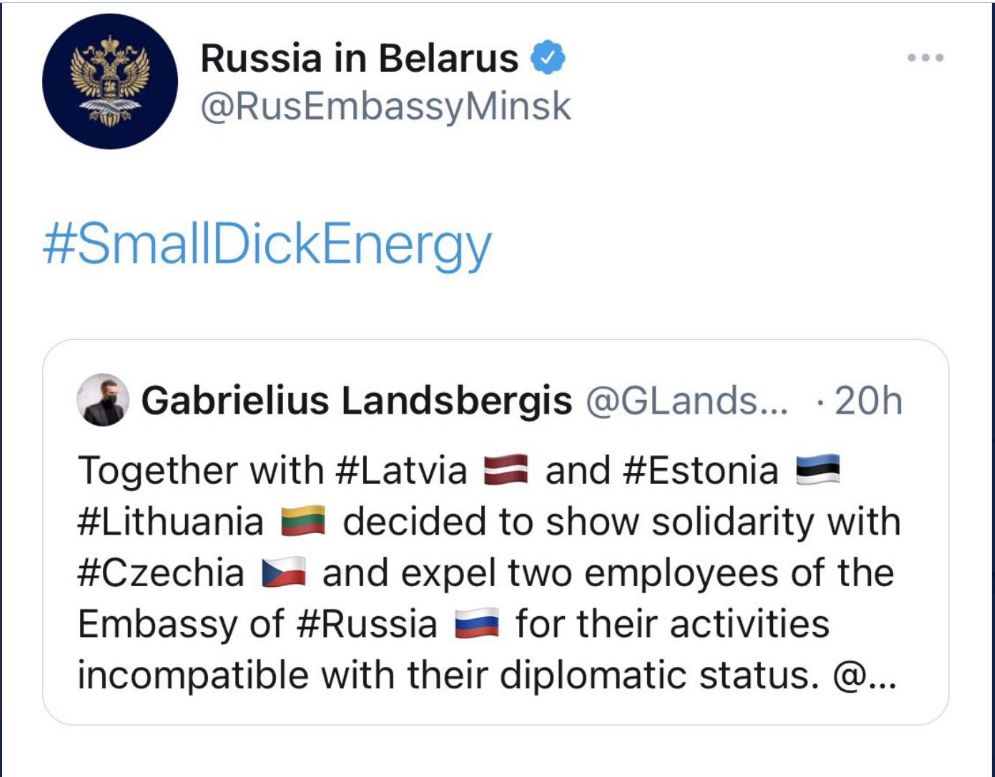 Of course such reaction provoked a lot of fun, jokes, memes, etc. Later embassy tried to correct themselves but of course was too late.

Likely their initial desire was to put the first hashtag and this correction is not good attempt to change the situation: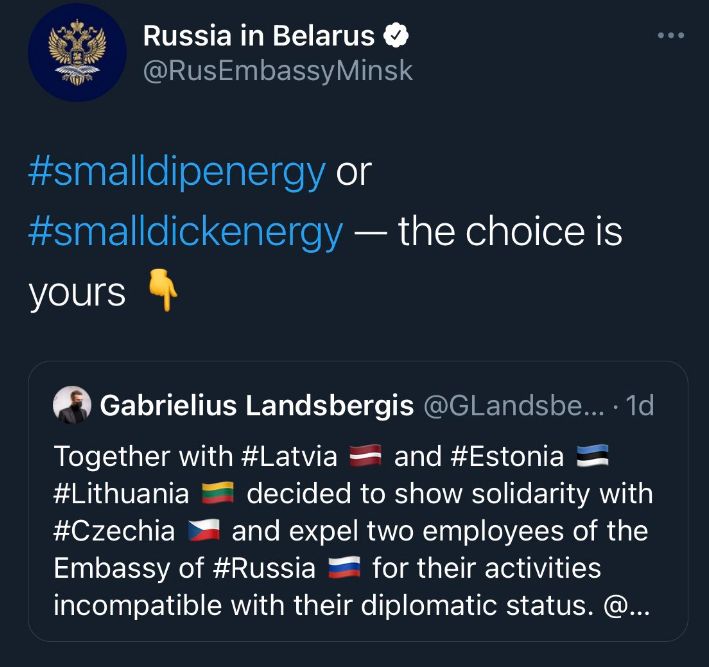 The scale of the memes worldwide is quite well illustrated by the fact that on Saturday the most popular word used together with the word Russia in Twitter was ...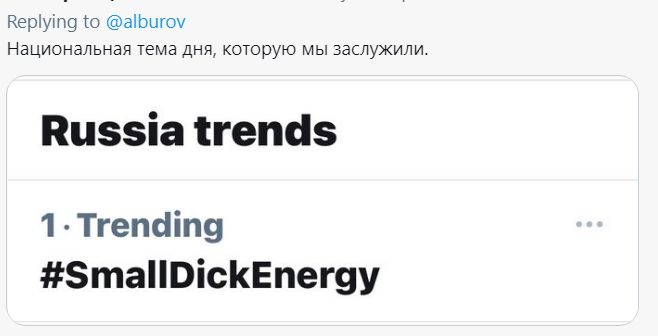 A lot of memes were created as this one: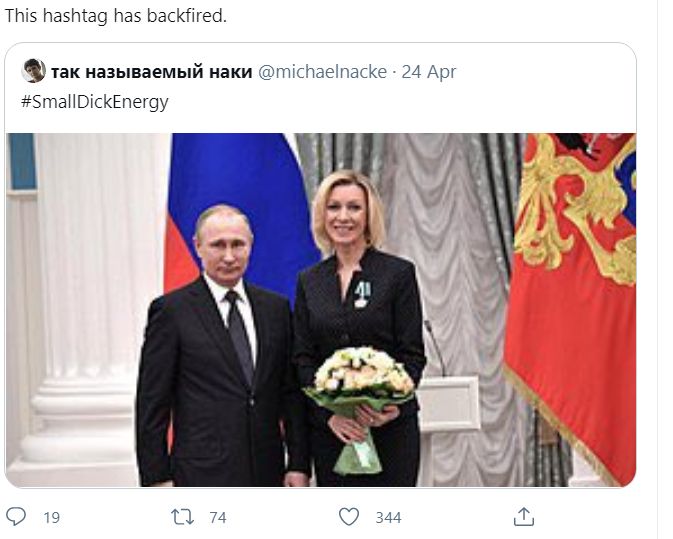 And finally another modern politics topic. It is related with Finland this time. Elina Lepomaki is Finnish parliament member. Finnish people perfectly knew this women as Elina Lepomaki. But you know that many different hings can happen in the life of young women. And this politician needs to spread such commercials: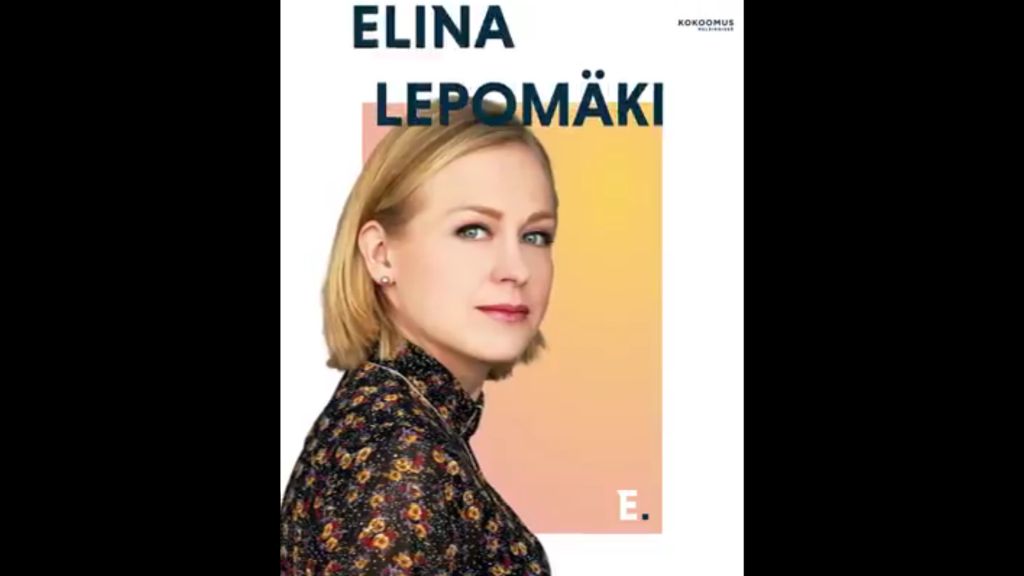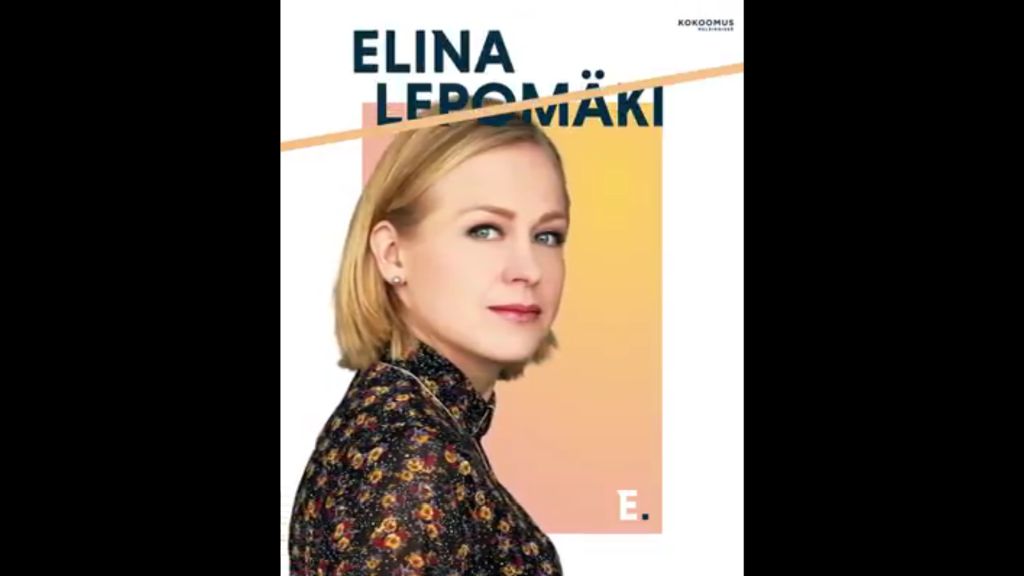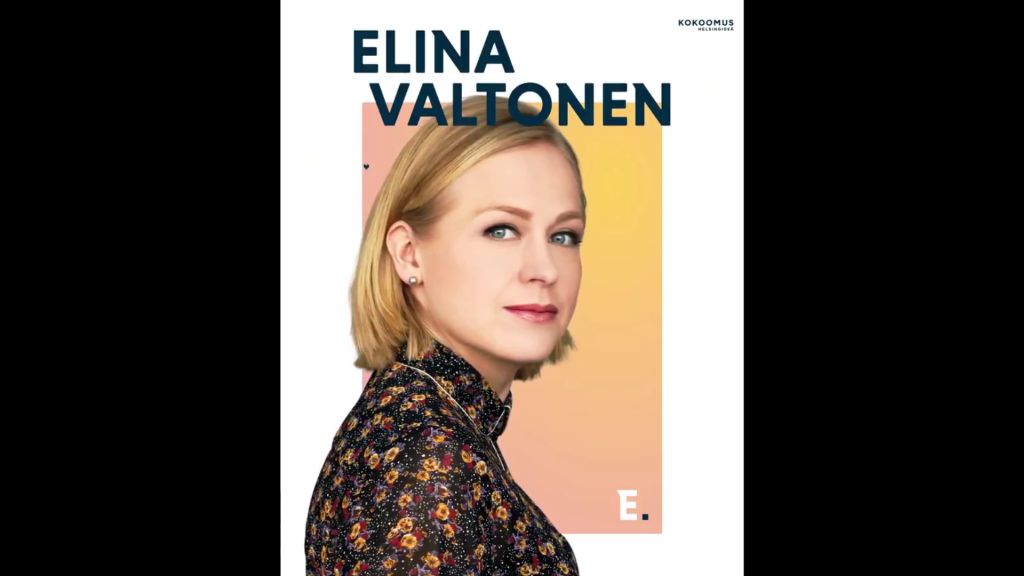 Also new word in political advertsing :)