Today is the report about village Stelmužė. Village is very small and is very deep backwater. But this village has two objects that unique in Lithuania and even in the European scale.




First of all is the map and some historical introduction. The next map shows the location of Stelmužė in modern LIthuania. Village is marked with black circle.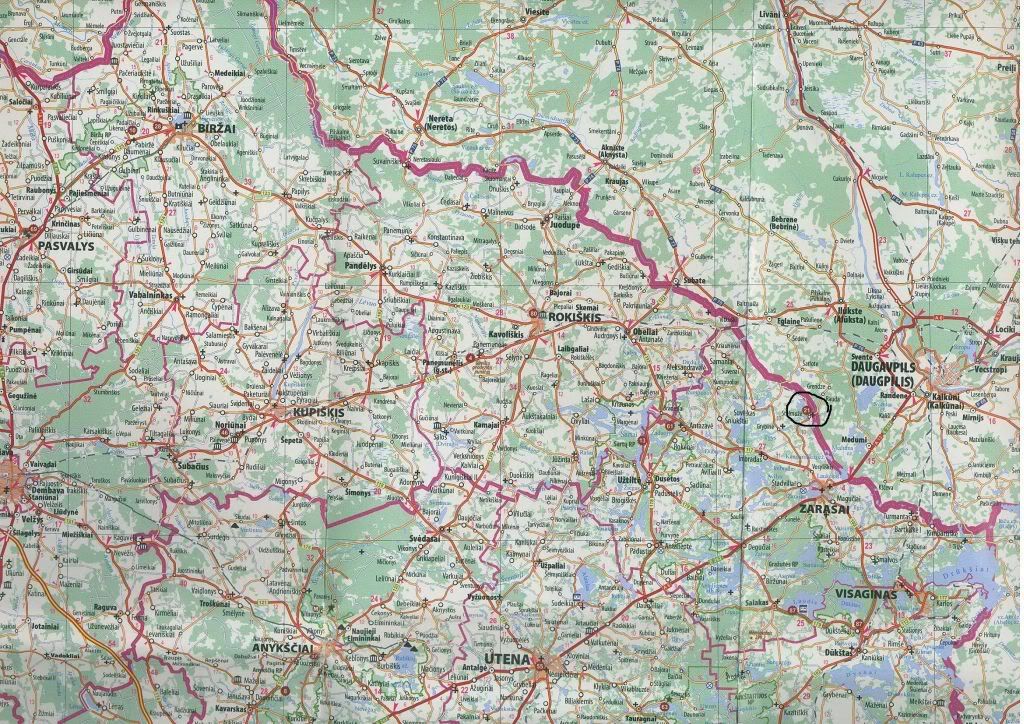 It is not difficult to see that this village is at the northeastern corner of Lithuania on the border with Latvia. In the village you can see direction "Republic of Latvia 1 km". Village is very difficult to reach and far from any major roads.
More interesting fact is that this village historically was Latvian and part of Latvia (before the 1921). Even the name of the village points out to the Latvian origins: In Latvian it is called Stelmuiza (muiza in Latvian means manor, in Lithuanian this village should be called Stelmudvaris :)))

So here is my short historical info. In 1919 Lithuanian and Latvian governments agreed in principle that the border between Republic of Latvia and Republic of Lithuania will correspond to the borders between governories of Courland and Kaunas. Those borders corresponded at large to the old borders between Grand Duchy of Lithuania and Duchy of Courland. But here was one very important problem: in 1819 small sea strip including Palanga and Šventoji has been transferred to Courland:





When Klaipėda problem solution was still pending Lithuania was endangered to be left without entrance to the sea (Latvia of course wasn't willing to give back territories so simply). So the case was solved in the International Court by the judge Simpson (one of the central streets of Palanga still holds the name of Simpson). Lithuania was given back Palanga, Šventoji and additionally given one more seaside Latvian village Būtingė (Latvians called it Butinciems). Lithuania transferred some areas to Latvia (see next map, marked in yellow). The areas given to Latvia were bigger since the seaside areas were evaluated as more valuable. But Simpson calculated that those transfers were too big and required to give some additional territory to Lithuania. Then Latvians transferred some territories near Zarasai (see next map). That's how Stelmužė became part of Lithuania:







I don't know how Latvians came to the decision to give those areas. Those areas are poor. But the village Stelmužė has two unique objects.
One of them is the oak. This oak is the oldest in Lithuania and the second oldest in Europe. The age of the tree is at least 1500 years but it could be as old as +2000 years. It is difficult to set the exact age since inside the tree are huge holes: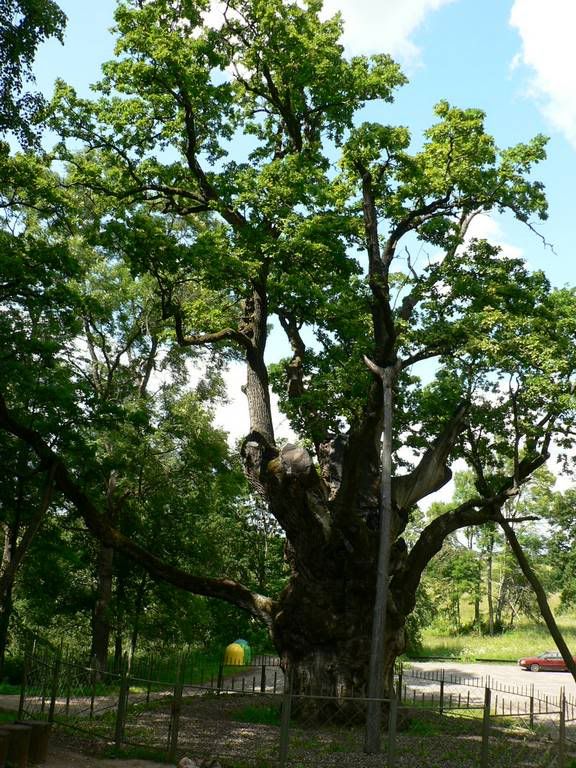 As you can see tree is still alive...

Another unique object in Stelmužė is the local church which is the oldest surviving wooden building in Lithuania. Stelmužė for the long time was the property of Livonian nobles Folkersamns. In 1610 they decided to build here the church. Initially it was the Lutheran church while in the XVIIIth century it was converted to the Catholic church. So the church was built between 1610 and 1650 by Latvian masters and it is miracle how this wooden building survived to our days.

Coming closer to the church: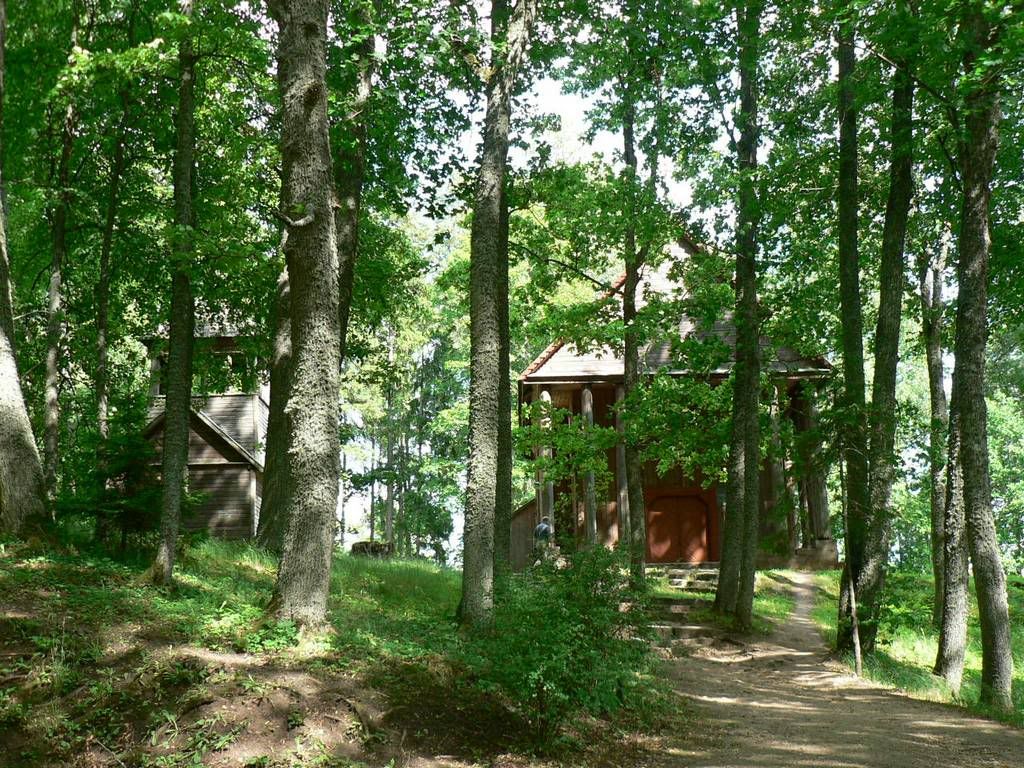 And the church. Today the church is used as a museum of sacramental art (but it was closed early July):






Facade: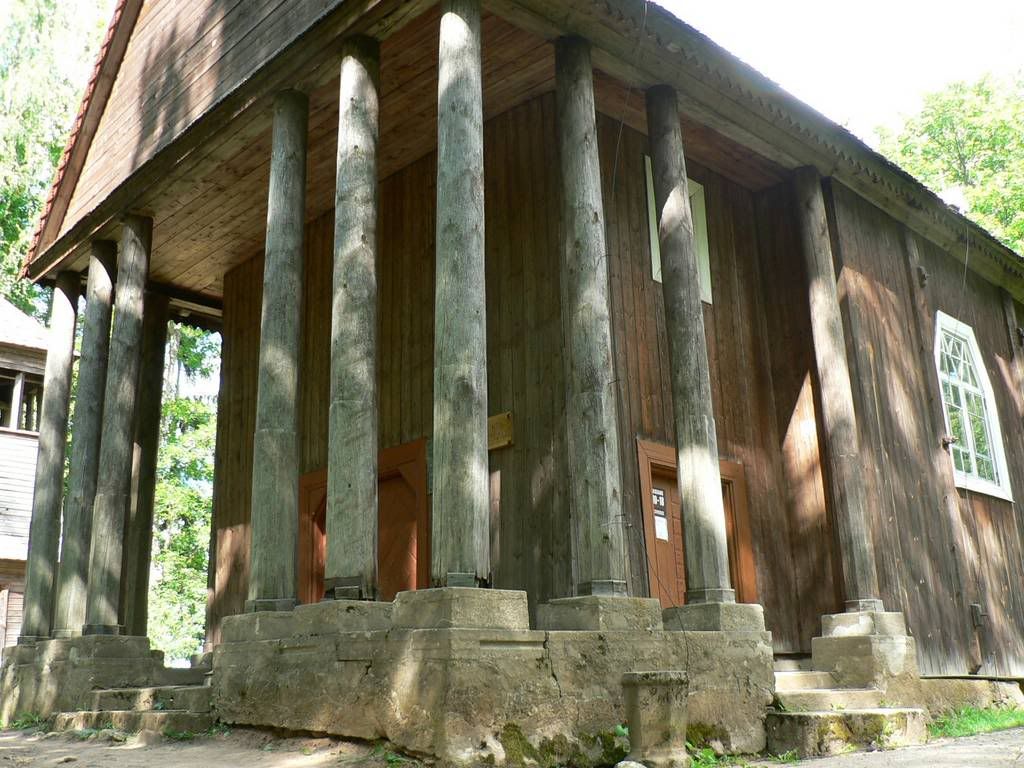 Sideview: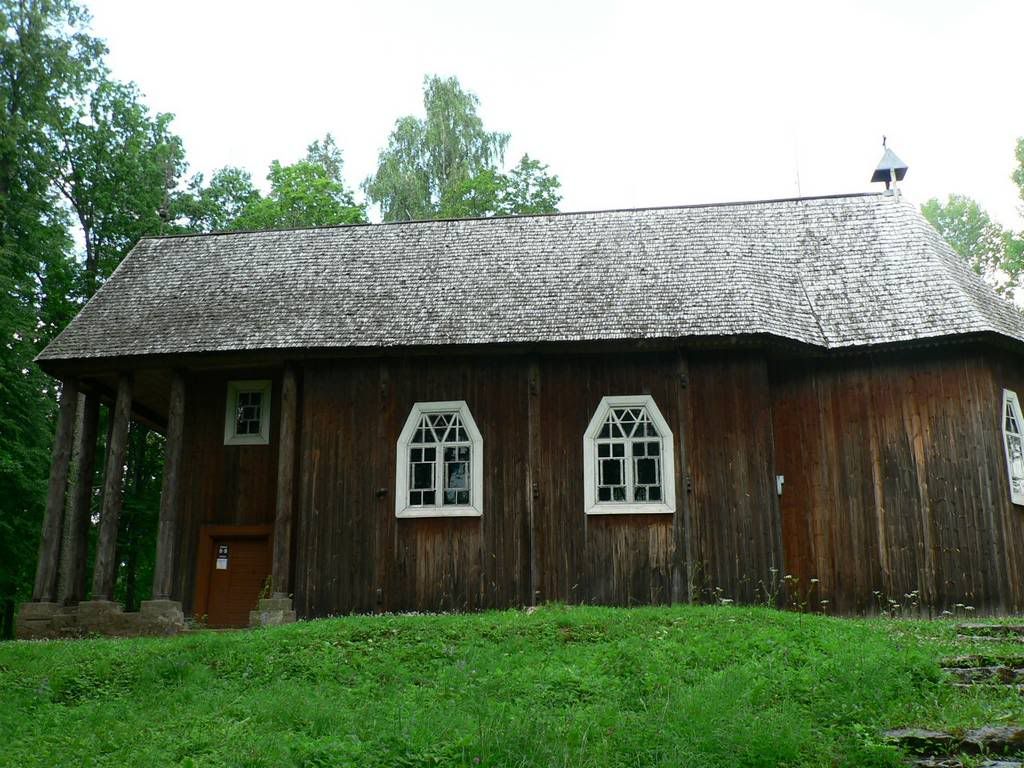 Backview: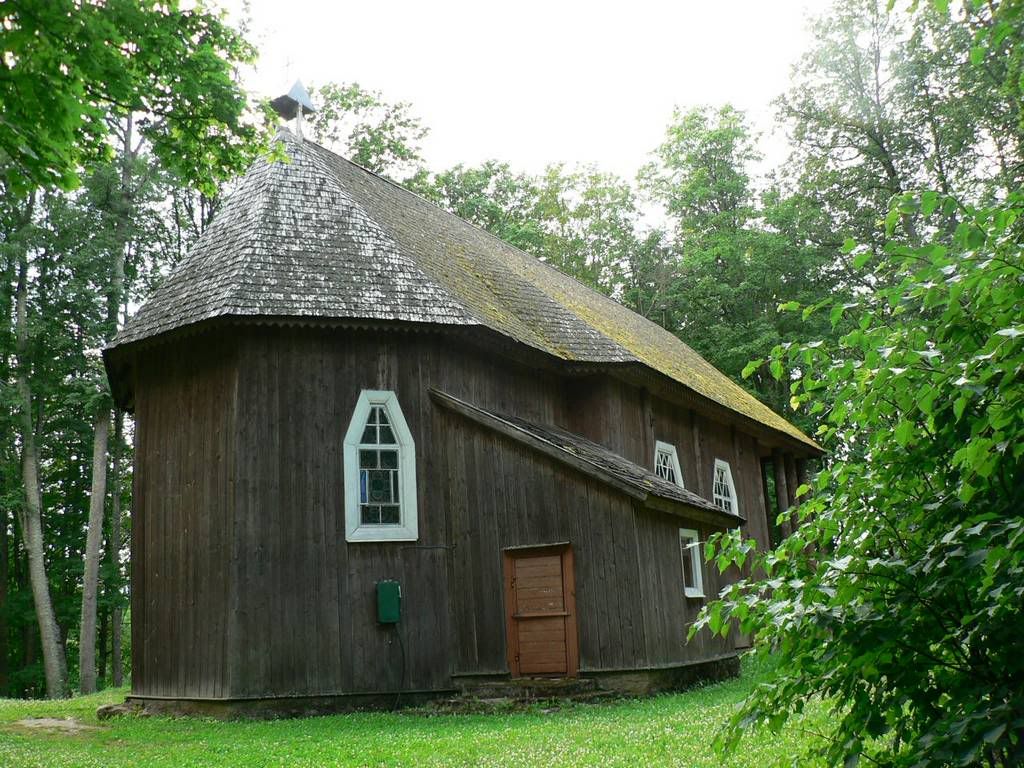 Belfry built in 1720s: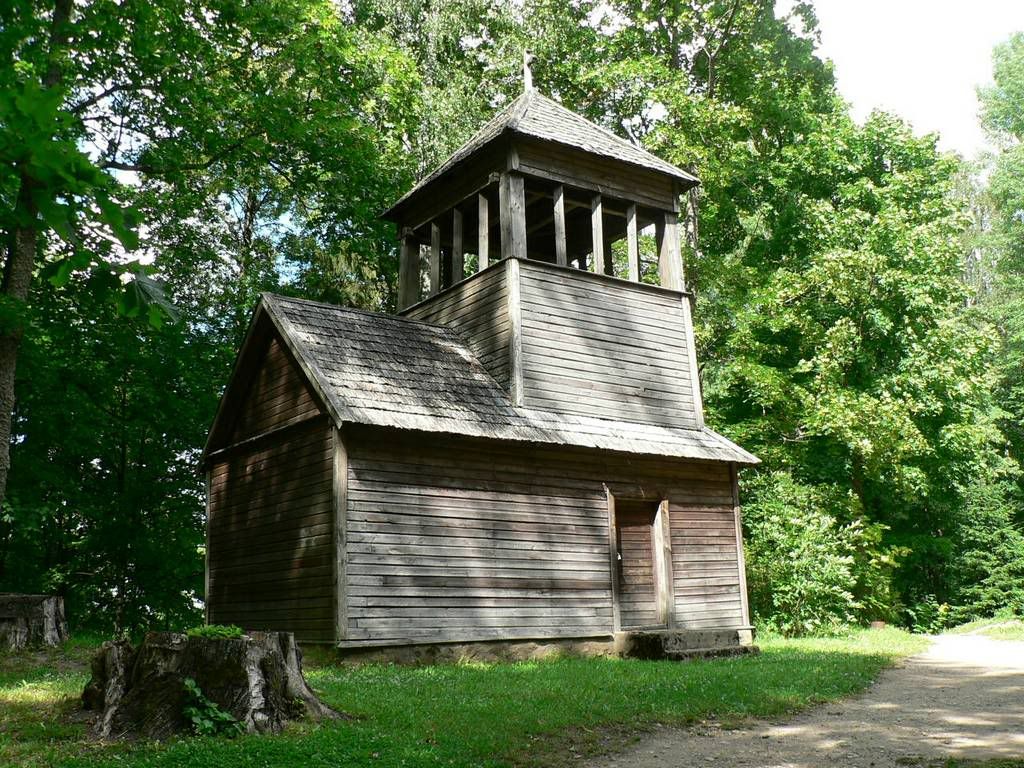 During WWI this village for a long time was on the frontline so it is even bigger miracle that church survived. Graves of German soldiers today are the evidence of those events: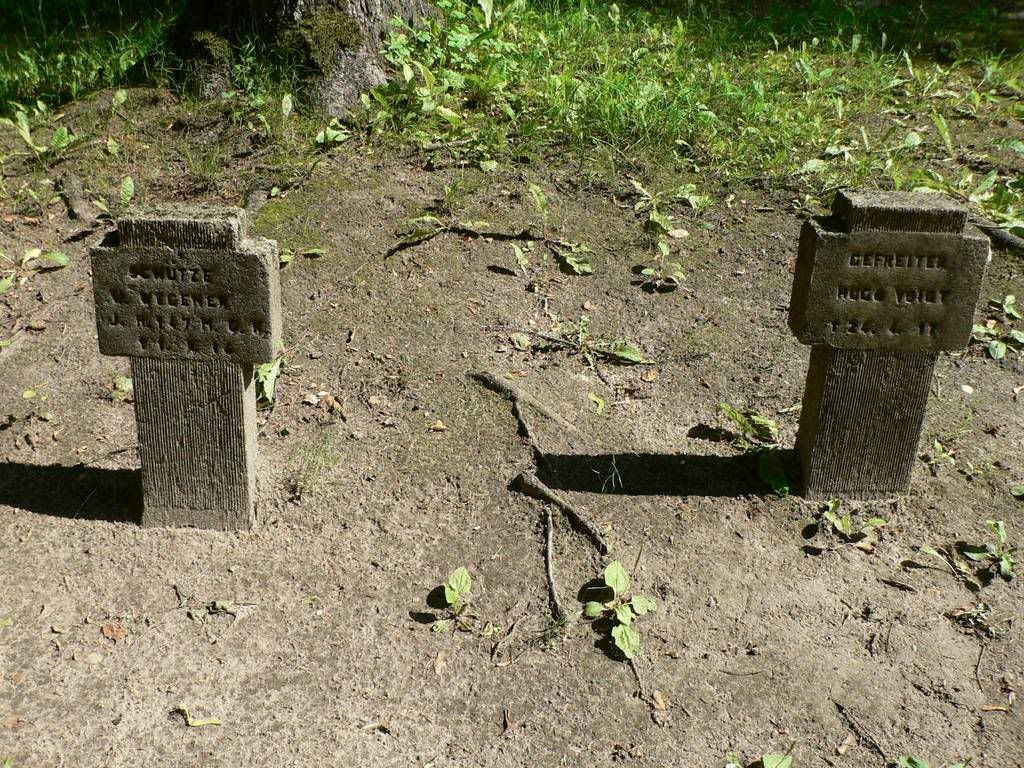 In XIXth century Folkersamns property became the property of influential Valuev family. Today you can find remains of Valuevs mausoleum near the church: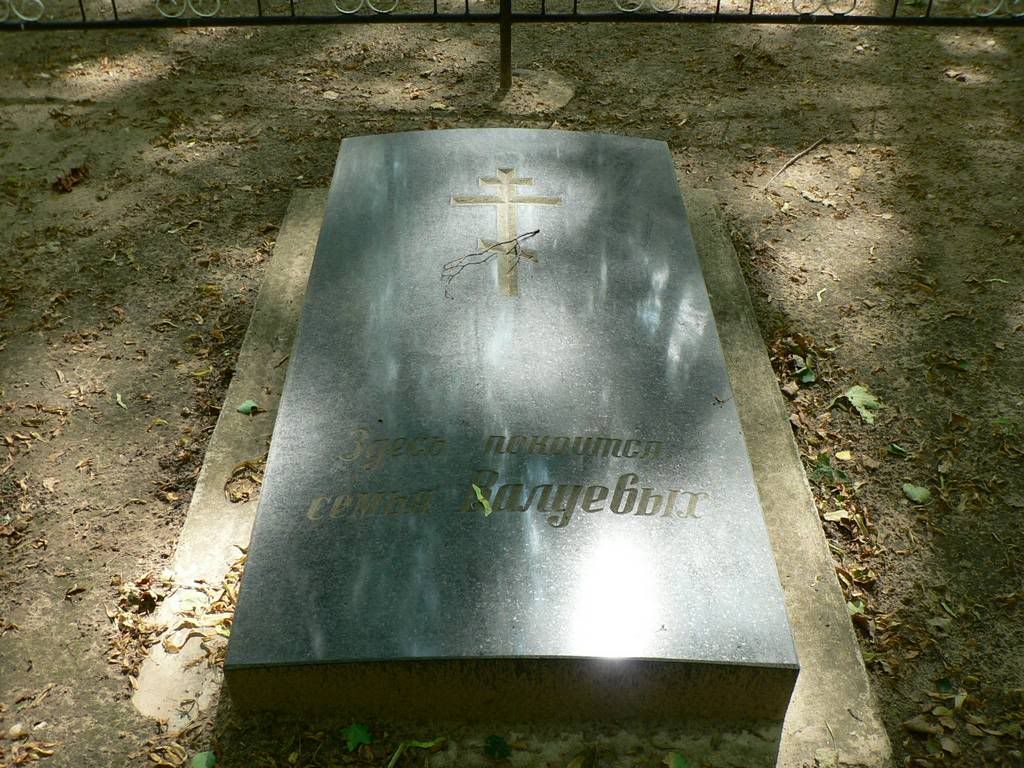 Both Folkersamns and Valuevs were famous for their particularly cruel behavior with the peasants. So called "slaves tower" at the former mansion served as a private prison: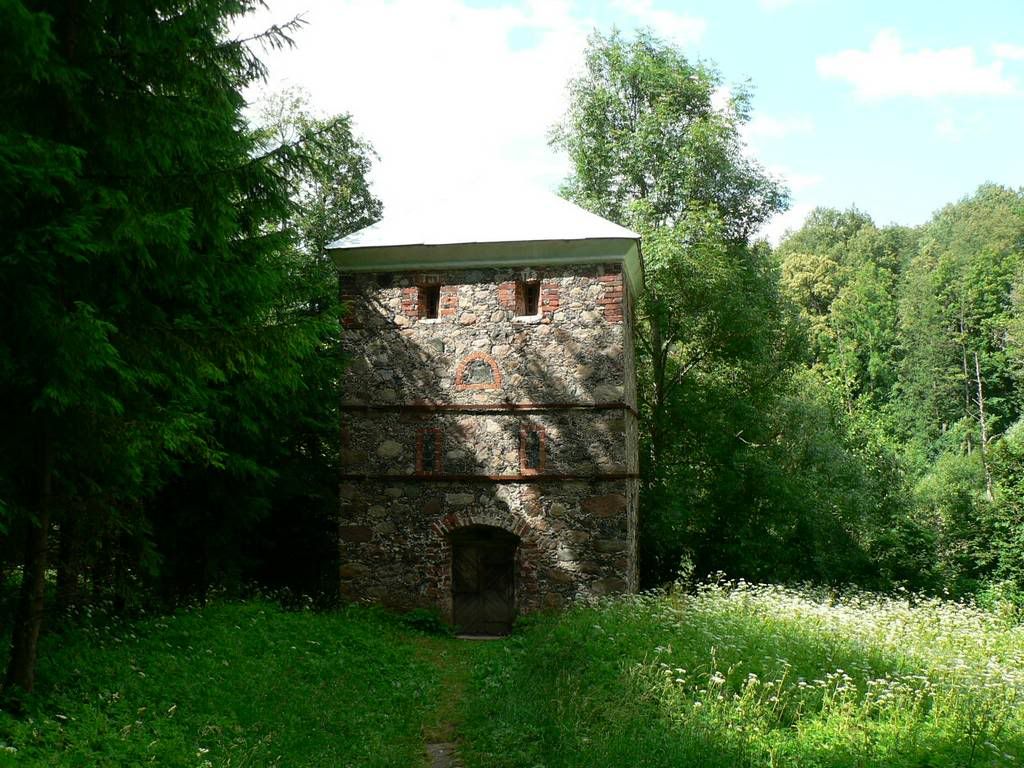 Mansion itself today is in the ruins: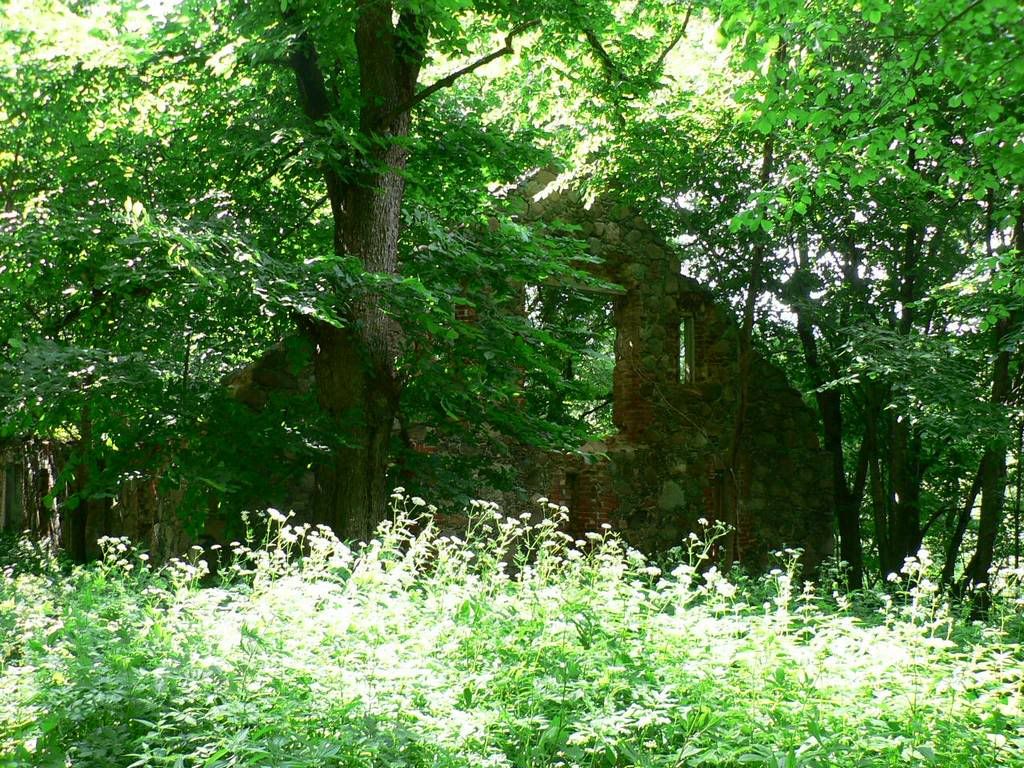 But it was established at a nice place near the lake :)))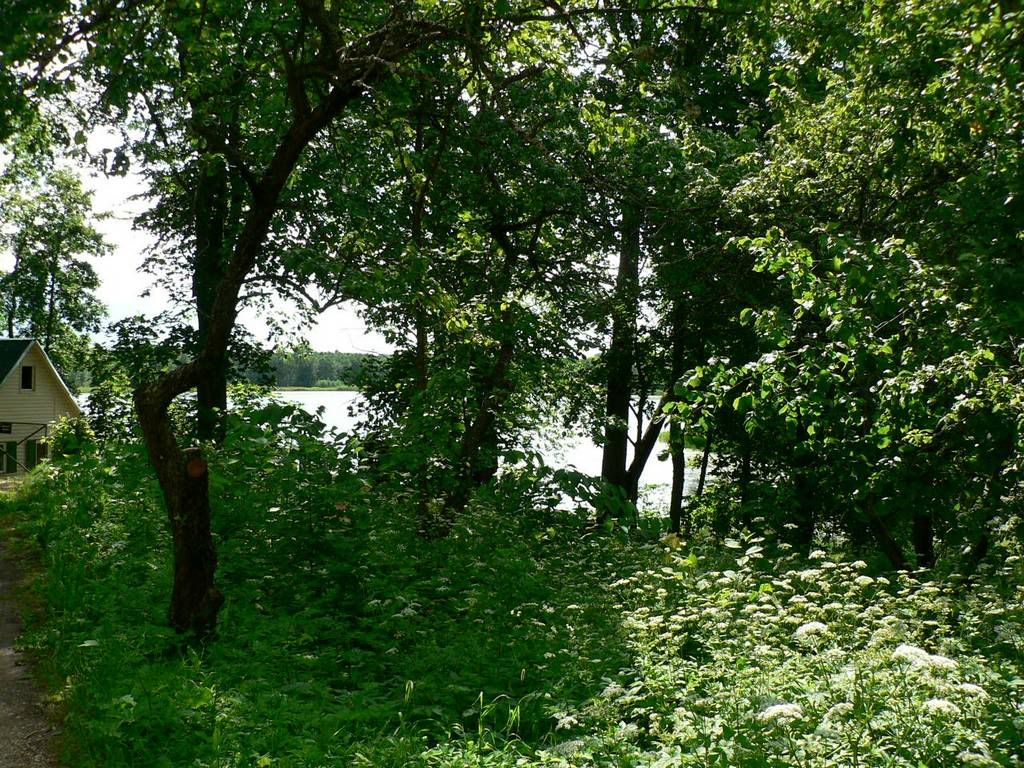 Stelmužė today has less than 50 residents. So there are no too much interesting objects. Typical house: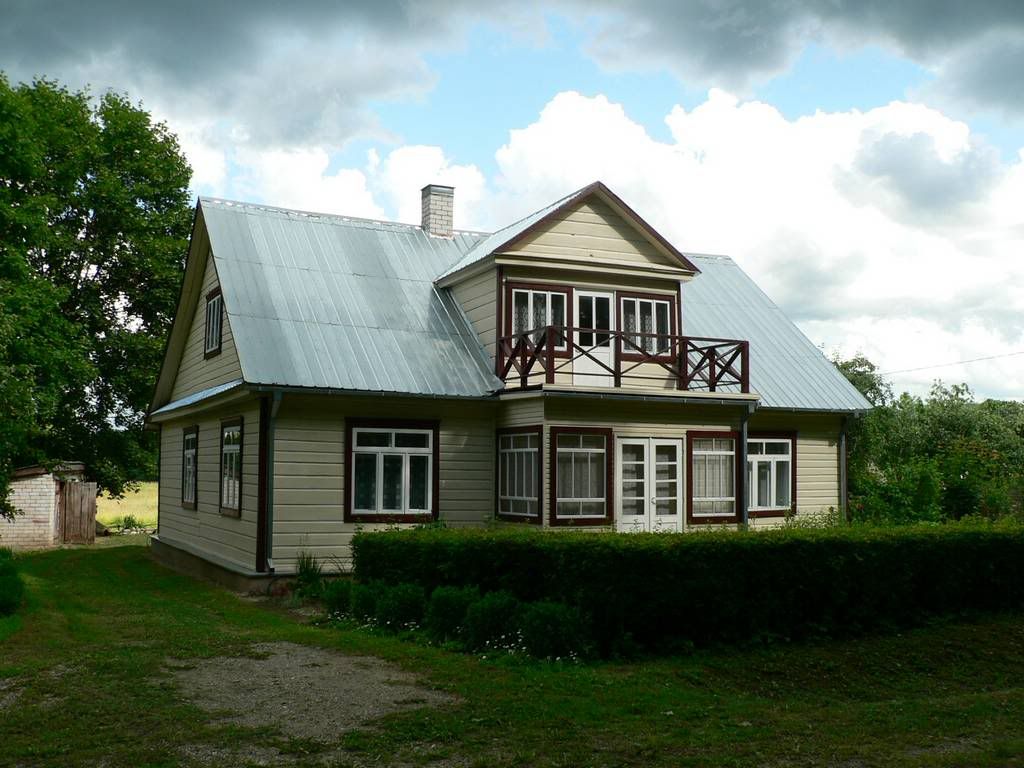 And typical garden :))))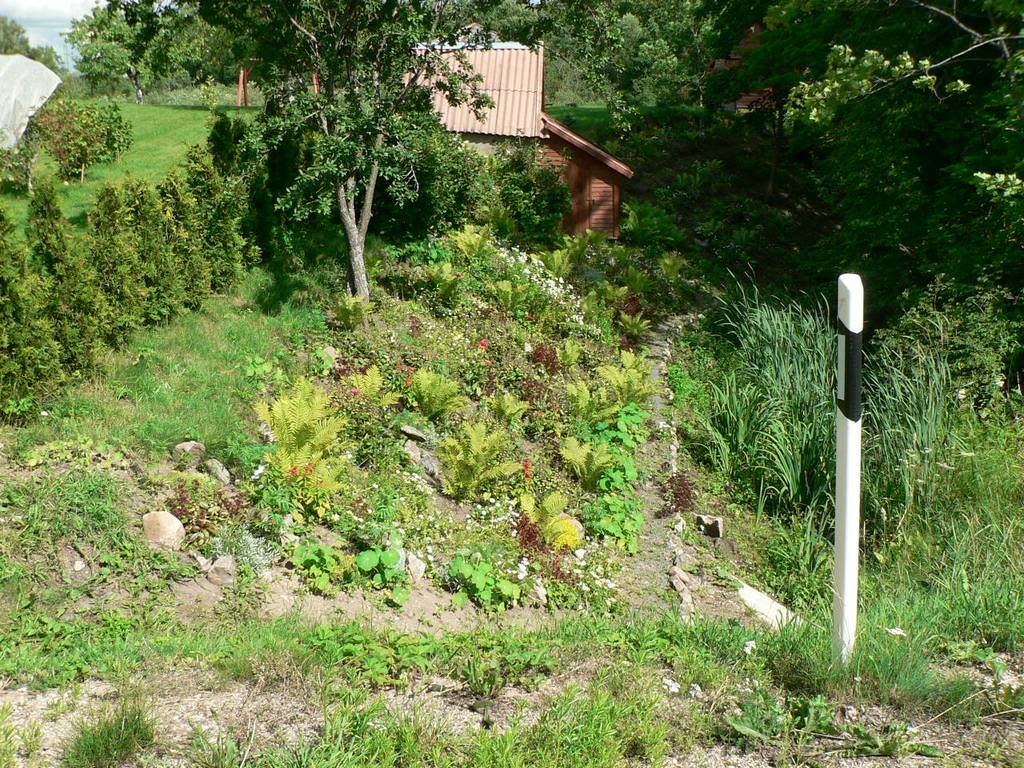 I was only interested in this old house with numbered boards. It may be that it was prepared for the transfer to etnographic museum ?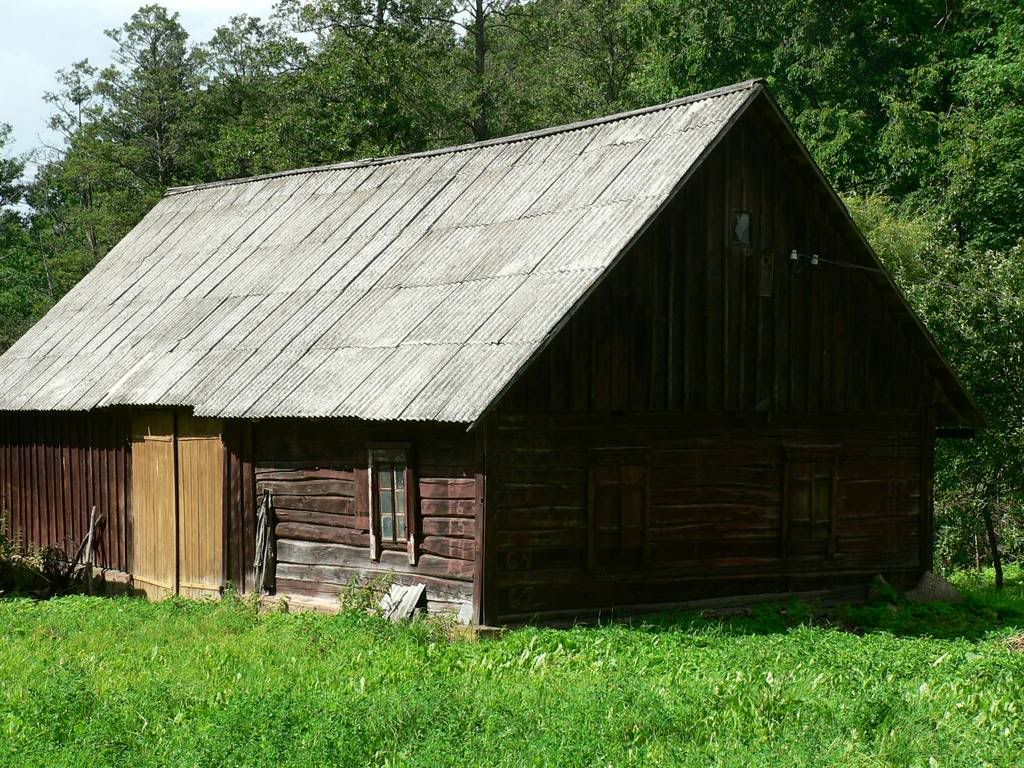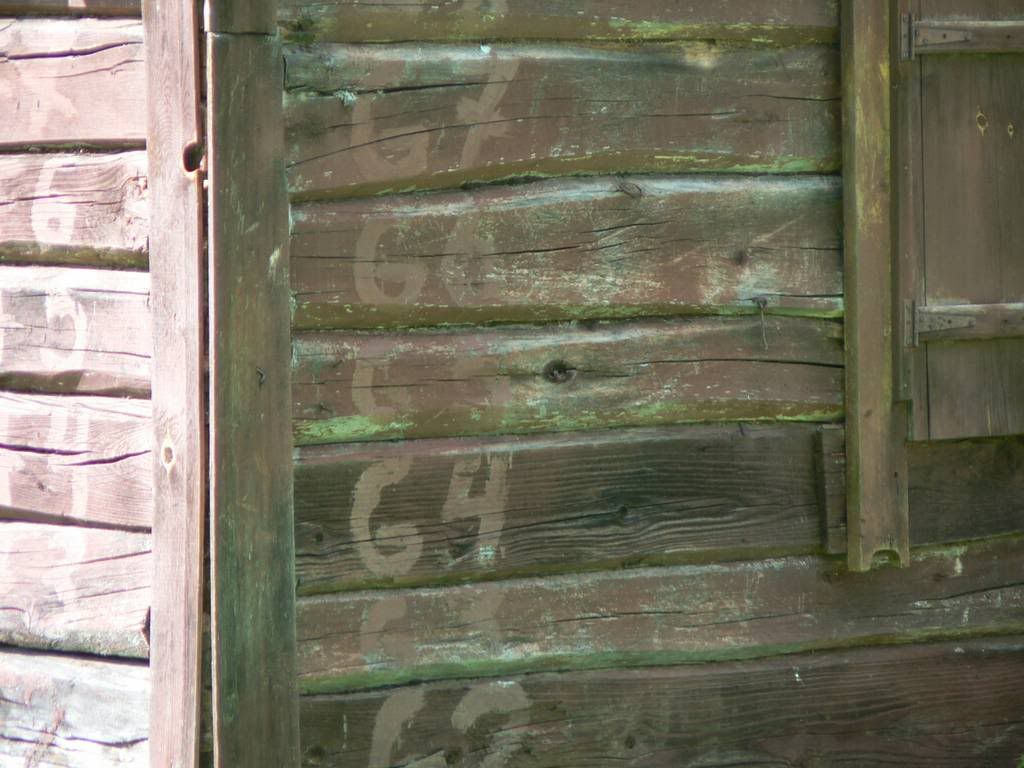 And that's all :)))