Yesterday, September 5th, in Dubingiai , six prominent members of Radziwills has been reburied. I saw ceremony on TV and here is my experimental report - photos from TV: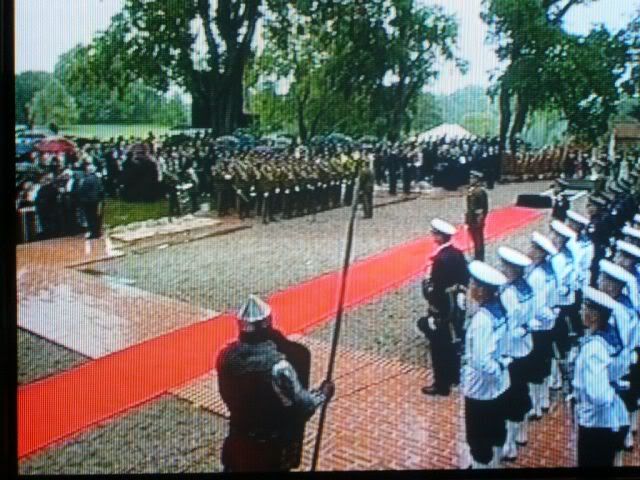 Dubingiai today is a small village located about 50 km to the north from Vilnius. But in the XVIth - XVIIth centuries it was very important place - possession of Radziwills. Many of the representatives of this family has been buried here since this area was the place of origin of the founder of their family - Kristinas Astikas.

It was known that Radziwills were buried in the Calvinist church of Dubingiai in their mausoleum. In 1655-1656 war with Moscow mausoleum has been desecrated. So 50 years later when Nordic wars began remains of Radziwills were concealed. And concealed so successfully that no one knew were they are. In XVIIIth and XIXth century descendants of the family tried to find them but unsuccessfully.

Almost nothing from those days remained in the Dubingiai today. In 2001 archeologists began excavations in Dubingiai without the big hopes. In 2003 they found remains of the former Calvinist church and in the 2004 not far from the church they found box with the remains of the several people. Sensation ? Yes. Several years of careful investigations using all possible modern techniques showed - those are the remains of Radziwills.

When all questions were answered the remains of the 6 representatives of the family were reburied in the newly built mausoleum in Dubingiai. They are Mikołaj Radziwiłł Czarny with his wife Elzbieta Szidlowiecka, Mikołaj Radziwiłł Rudy with his son Mikolaj and grandson Janusz Radziwill, wife of Krzysztof Radziwiłł Piorun - Ana Sobkovna.
identification of other remains are still under way.

So here is my TV report:)

Sarcophagus arriving: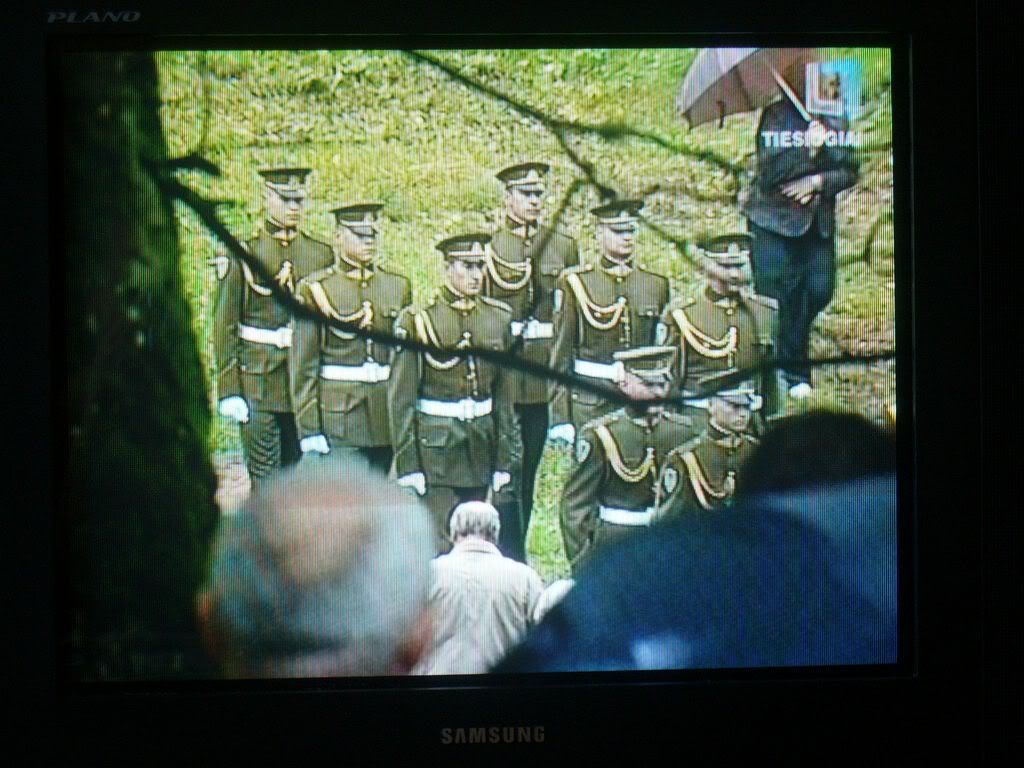 Guard of honor: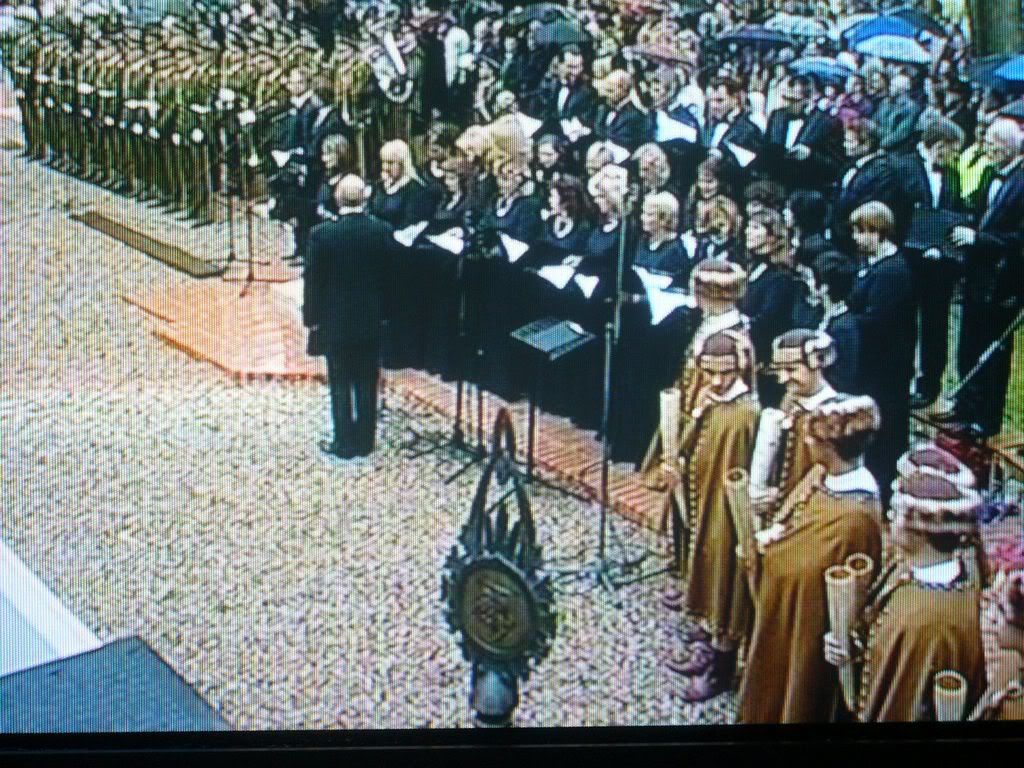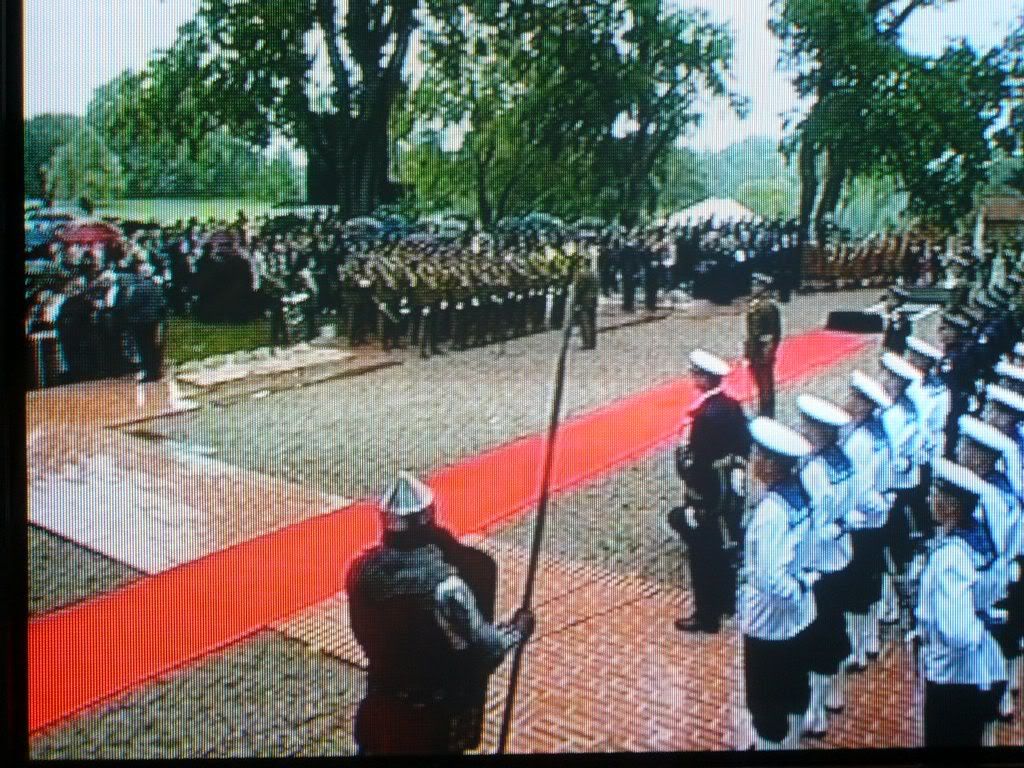 Flag of the family: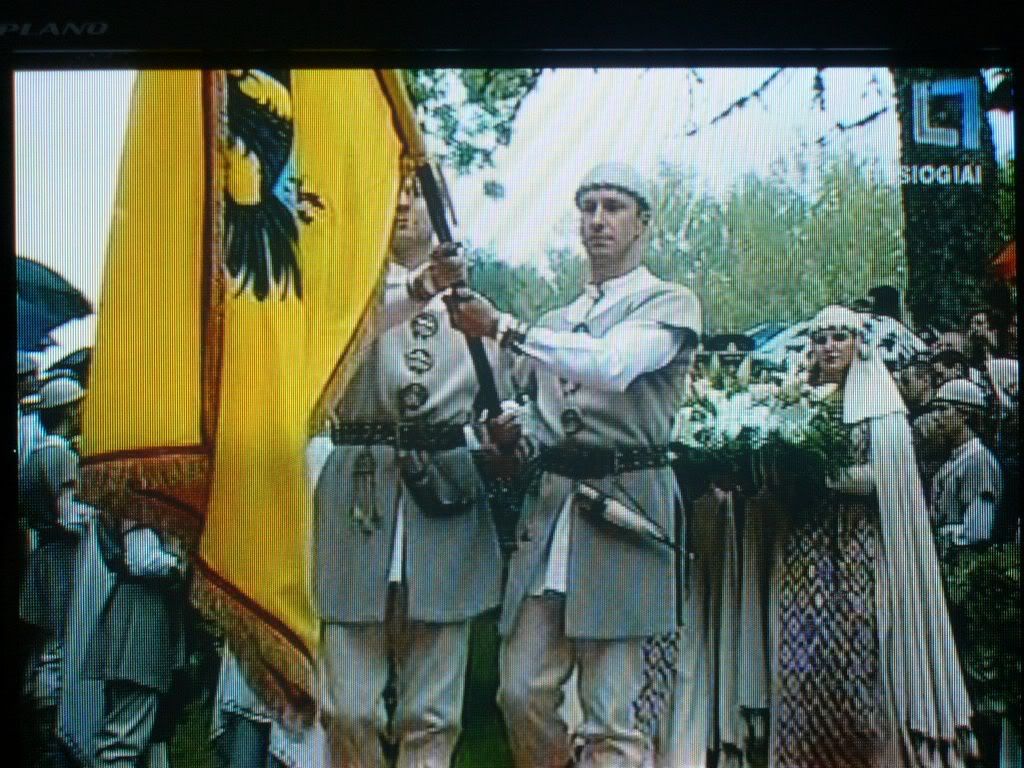 Coat of arms on the sarcophagus:






Remains arriving to the mausoleum:







Sarcophagus in front of the mausoleum: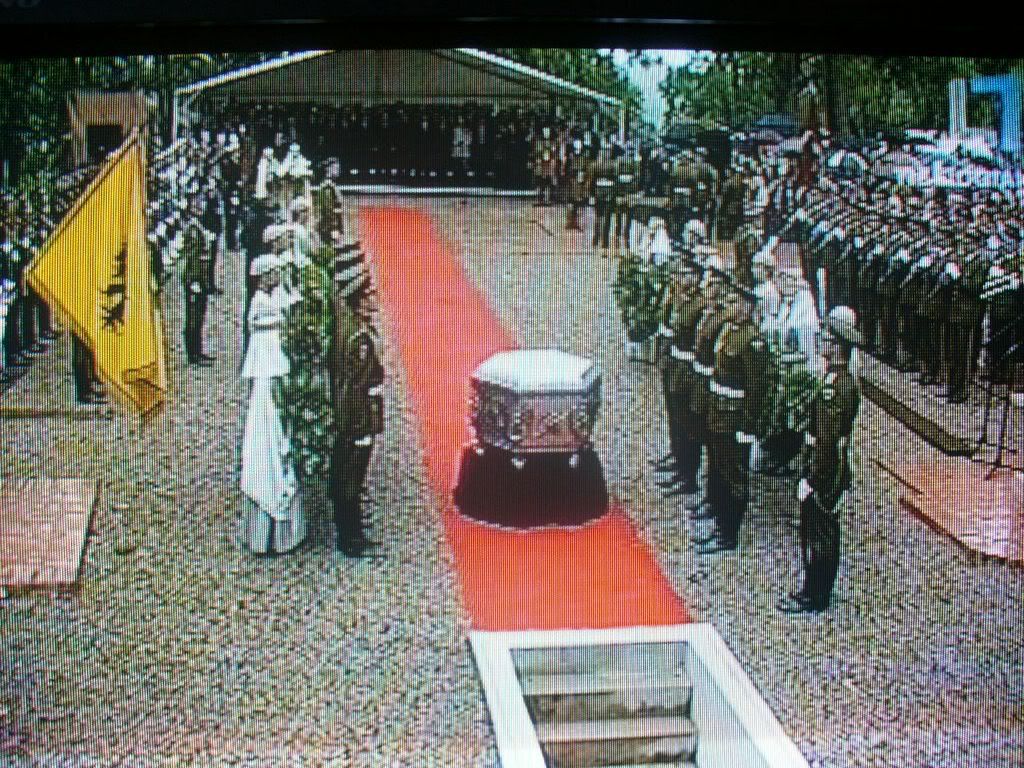 That's all for this unusual report.