Going deeper into Samogitia. Today we will go to the township Varniai. This is small and deeply provincial township today but for a long time it was the center of Samogitian diocese and important center of cultural activities.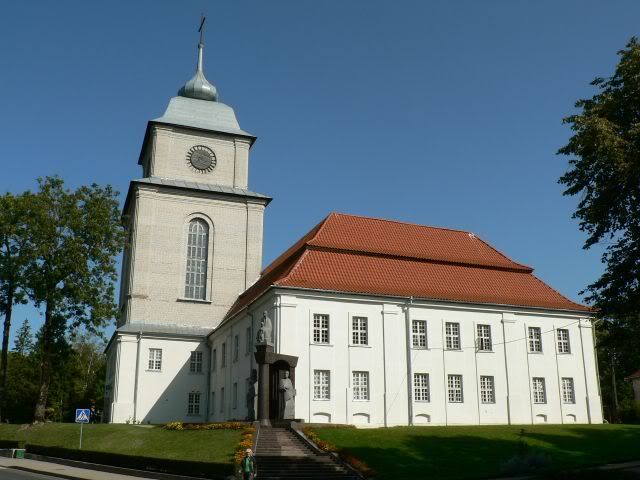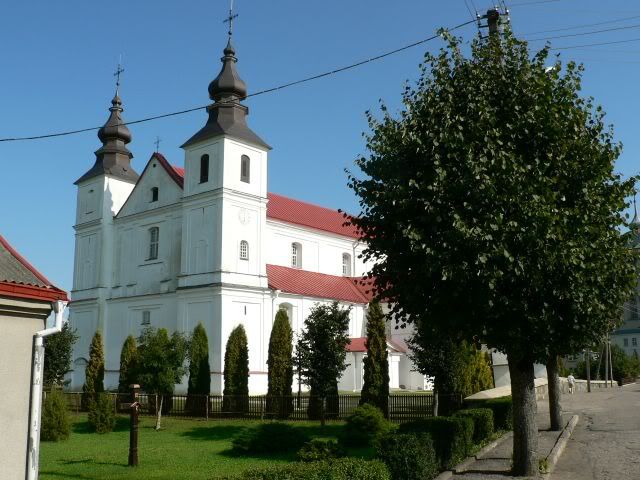 Today Varniai is a small and remote township in the Telšiai district. Located far away from major roads it is real and deep province today. But from 1417 to 1864 it was the center of Samogitian diocese and important center of culture.
It's name Varniai got from the river Varnelė. In Teutonic chronicles this township was called Medininkai (Medenike in Latin). In 1314 - 1399 it was a place of a series of battles between Teutonic troops and Samogitians (in 1389 Crusaders suffered serious defeat here). In 1417 Vytautas Magnus established Medininkai diocese, gave township Magdeburgian rights and built Cathedral. From the second part of XVIth century Medininkai were always called Varniai.
In 1864 Russian authorities after 1863 revolt forced to move the center of the diocese from Varniai to Kaunas. In 1926 according to the Popes constitution "Lituanorum gente" new Samogitian diocese was reestablished but with the center in Telšiai (were it is today).
Today Varniai has only slightly more than 1000 residents. Near Varniai is unique big lake Lukstas - the single lake were amber is found.


So let's go into the township. In the western part of the center you can see bishop's palace and former seminary. It was built between 1740 and 1770 by the bishops Antoni Tiszkewicz and Jan Lopacinski. In 1864 seminary was closed and it's buildings were occupied by the Don Cossack regiment who was located here up to the 1905. During this period tower of the palace was demolished. Later it's fate was also not bright: it was used for the discipline battalion of the Lithuanian army, in 1927-1931 even as the Varniai concentration camp, again for the army needs as barracks. In 1947-1961 here was Varniai school, from 1964 to 1984 depots of Varniai agricultural school.

Tower has been restored only in 1991-1995. But it clearly requires finishing of restoration : those white silicate bricks looks awfully. From 1999 in the building works Samogitia diocese museum: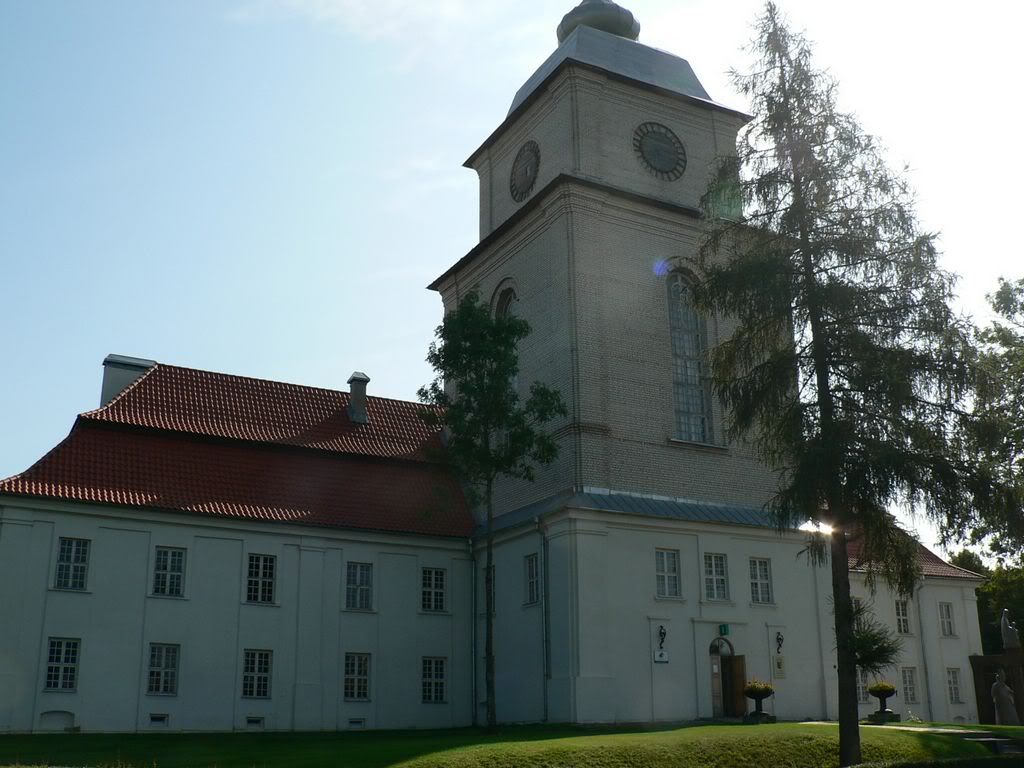 Better view could be seen from the Cathedral side: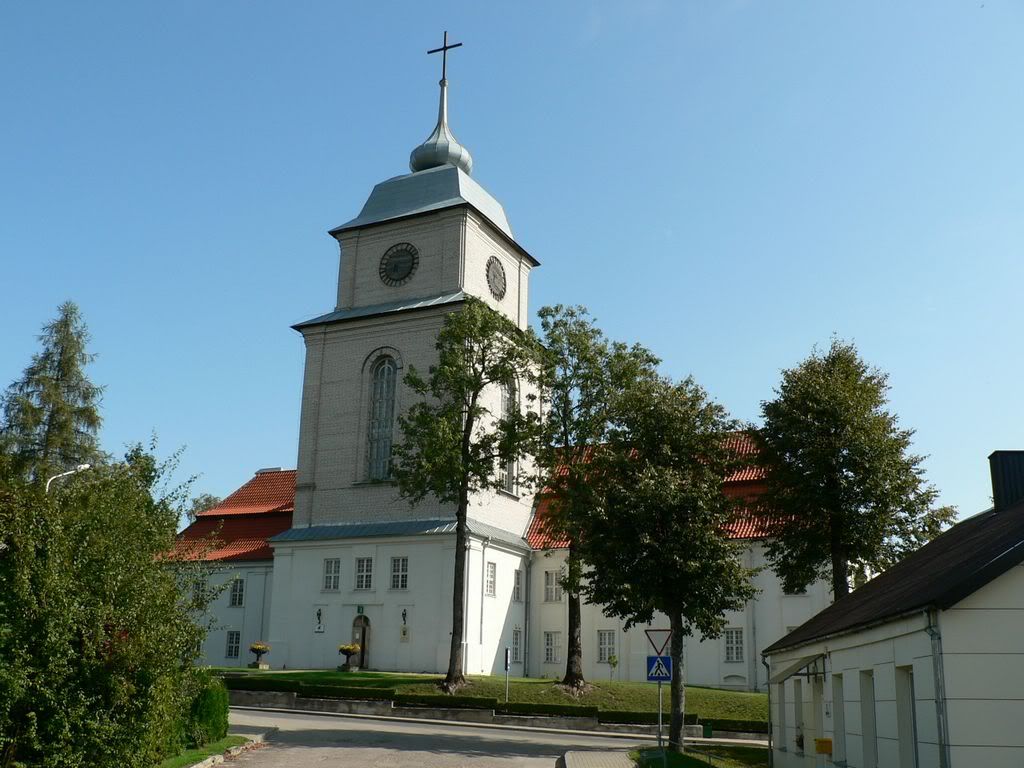 In 1999 several sculptures were built nearby: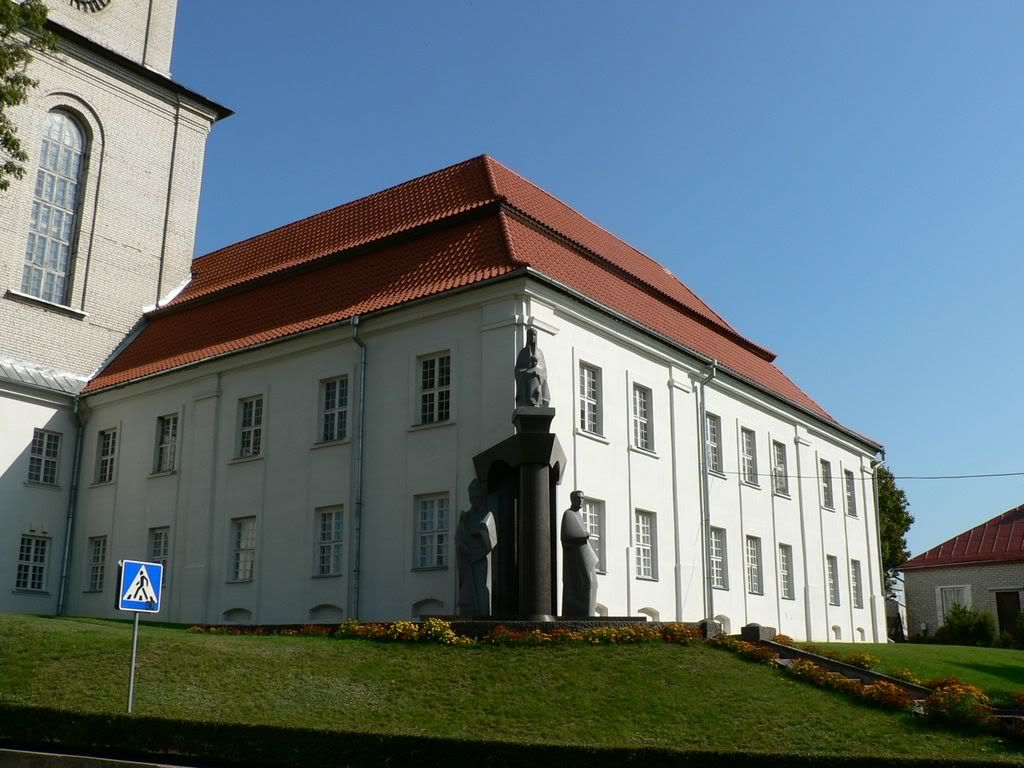 One is for the priest and educator Mikalojus Daukša (1527-1613):






Another for bishop and also educator Merkelis Giedraitis (1536-1609) (sponsored by the descendants of the family. Some of them are using Polish version of the name - Giedroyc):




Near the seminary is also bust built for the last bishop of Varniai - Motiejus Valančius. This monument was built before WWII and is original: somehow survived to modern days: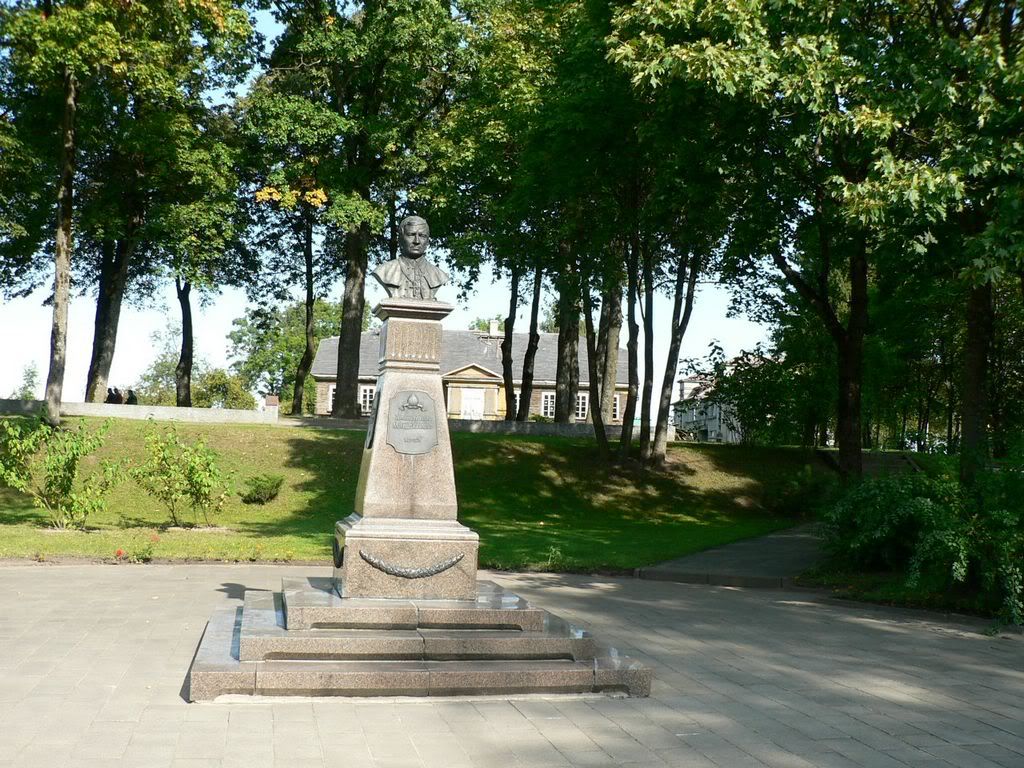 One of the older buildings of Varniai school probably built in 1930s: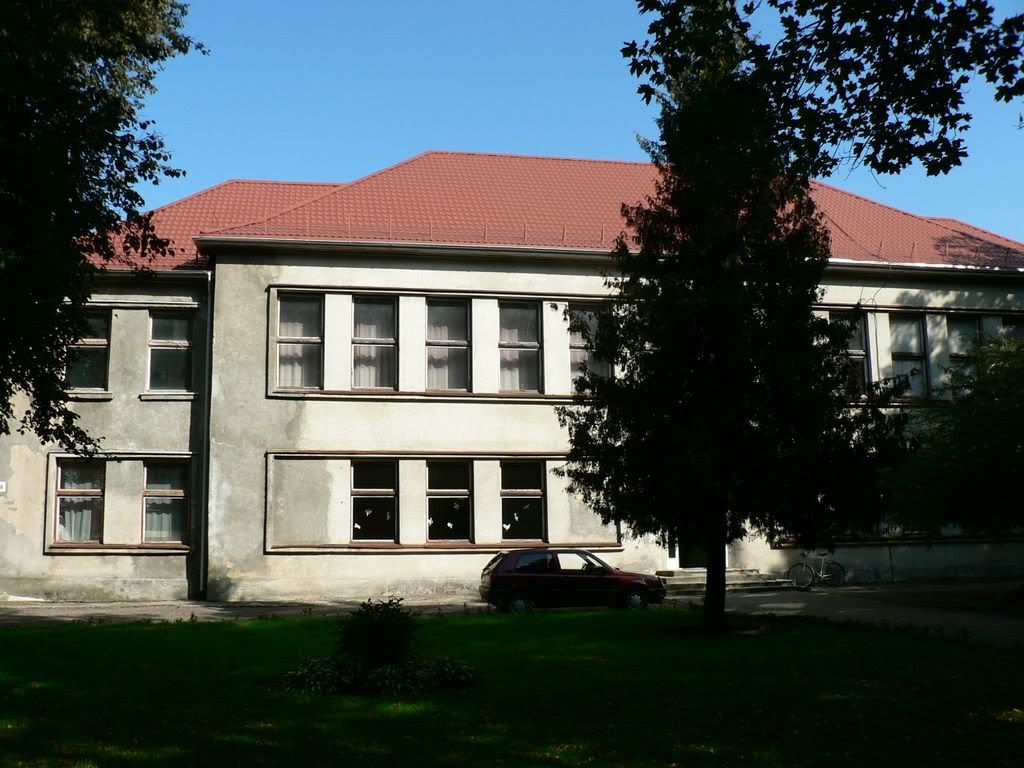 Old house were lived Valančius: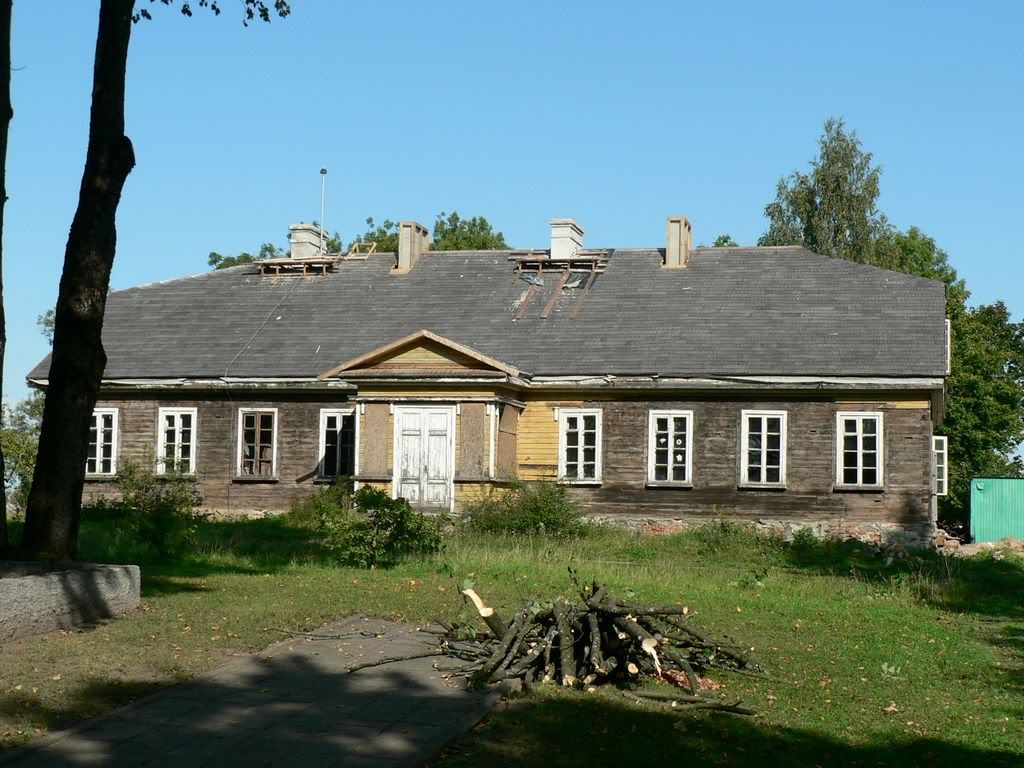 Then I went for a short visit to the center. Varniai center is located slightly away from the older center. It was designed and built after WWII and I can only guess that the main idea was to take away attention from religious symbols of the township.


Central square :)))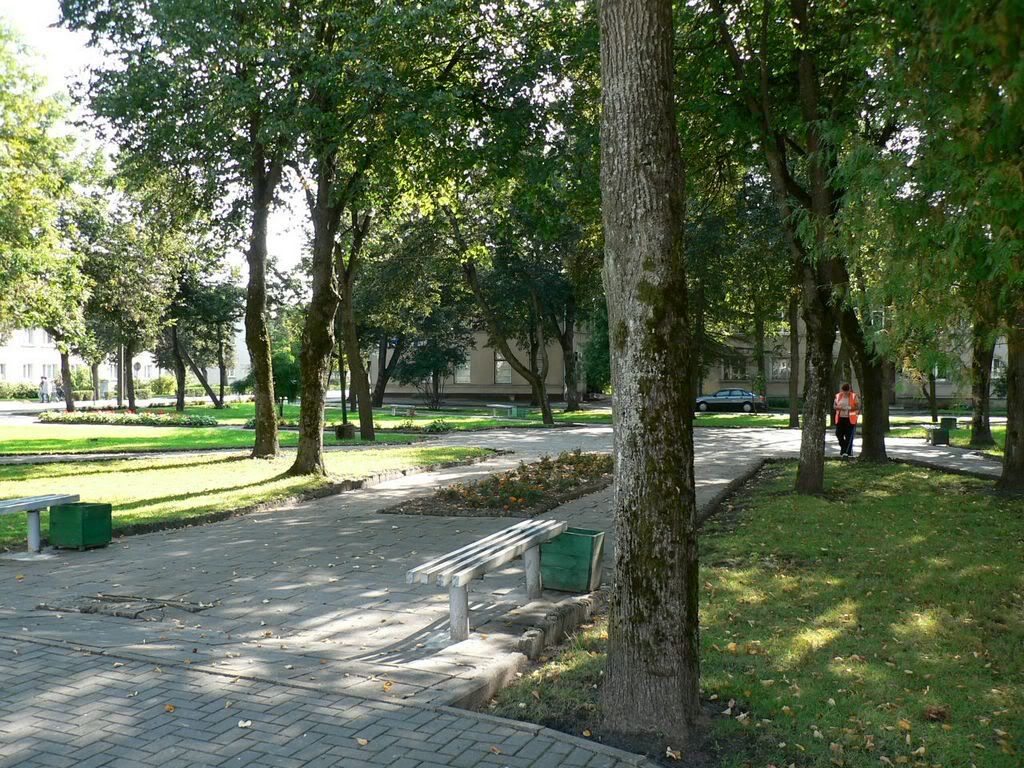 Elderman office: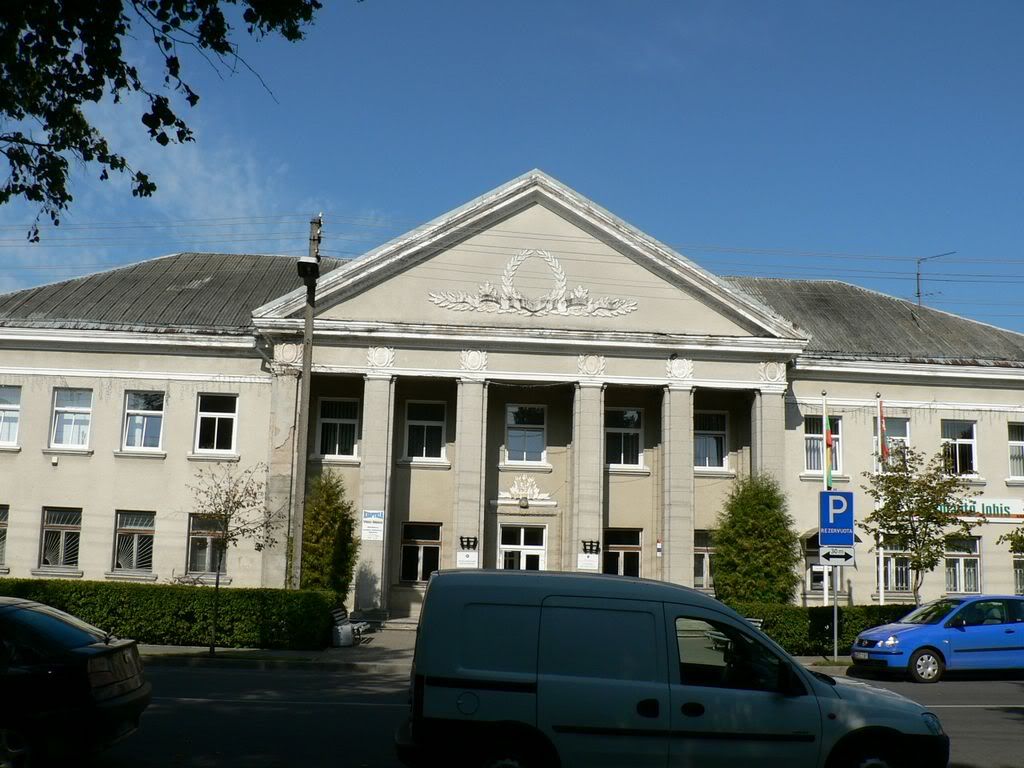 Hotel (sic!):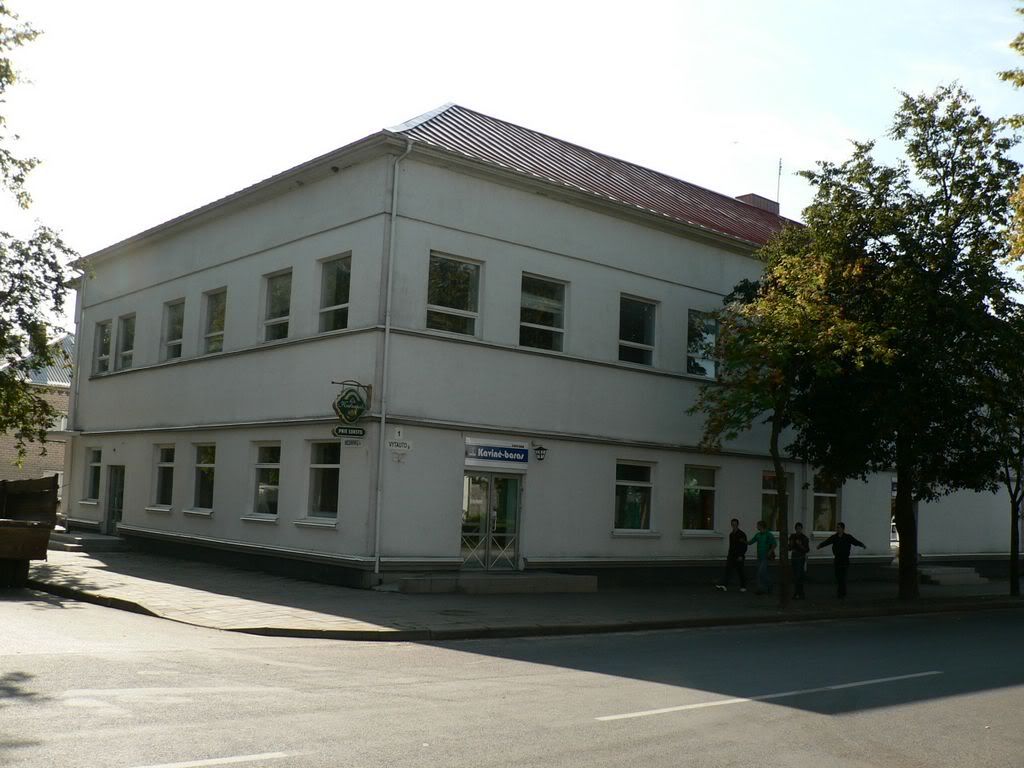 Some other residential houses from the 1950s:






Chemistry and library: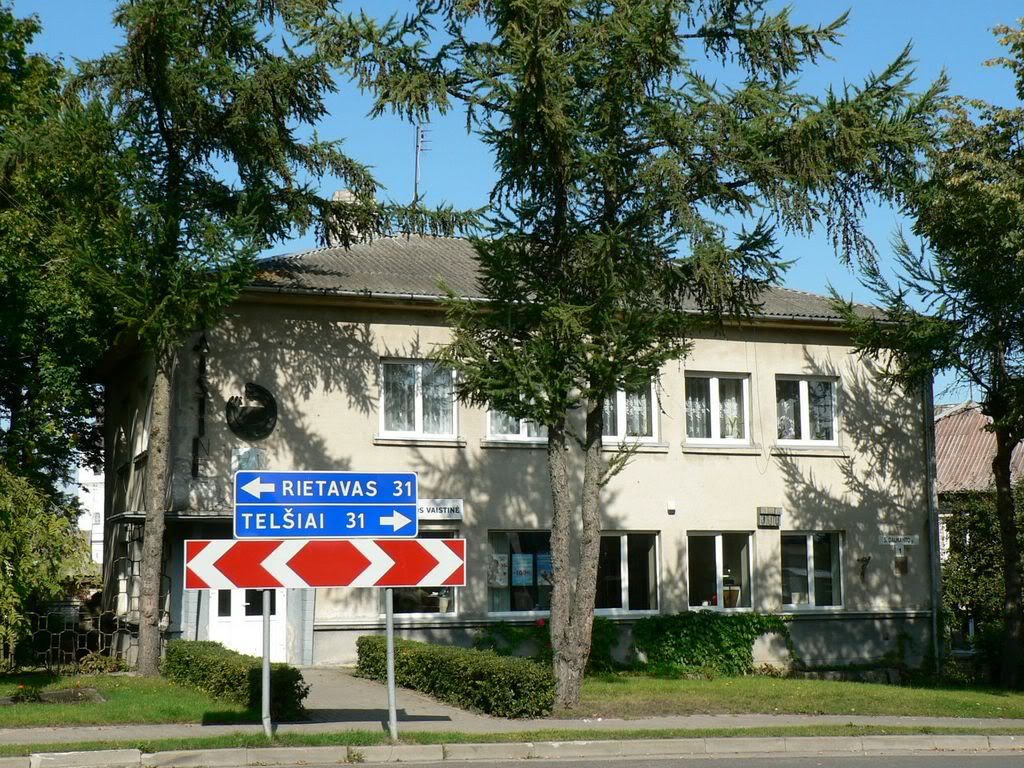 Away from the square is St. Alexander church built in 1804:






People in this region still use Samogitian dialect which differs significantly from Lithuanian literature language. Some Samogitians try to prove that they are separate nation and have separate language. In any case this dialect really is some transitional form between Lithuanian and Latvian.

Records in Samogitian in Varniai (in Lithuanian it should be Medininkai):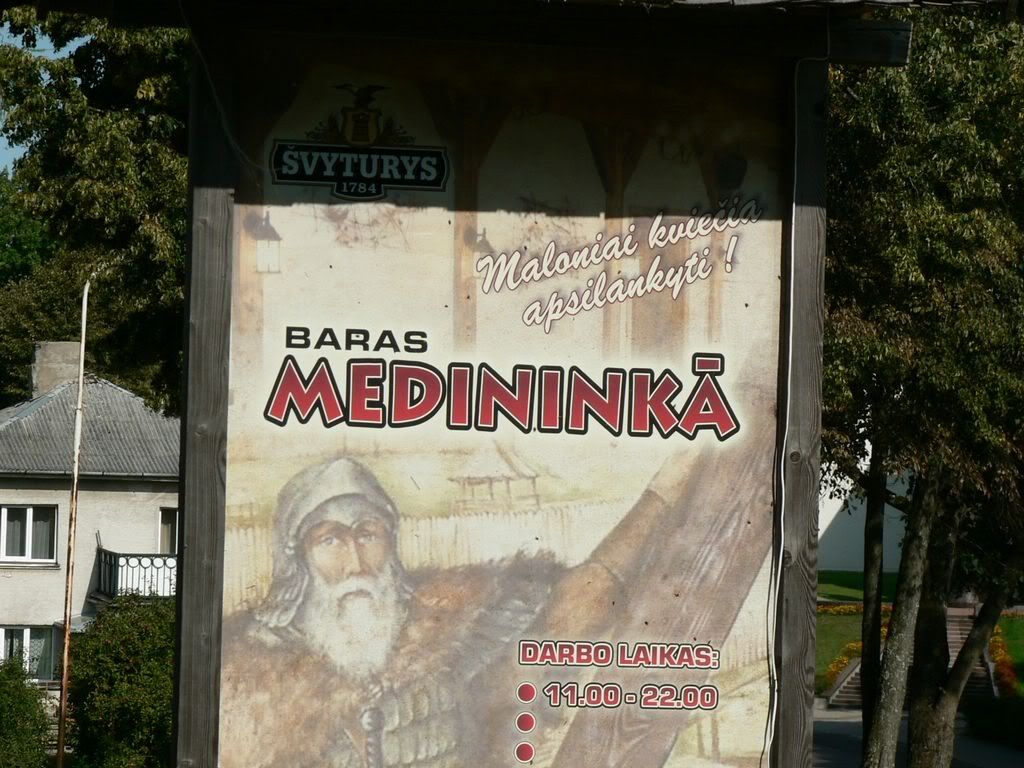 Restaurant itself :)))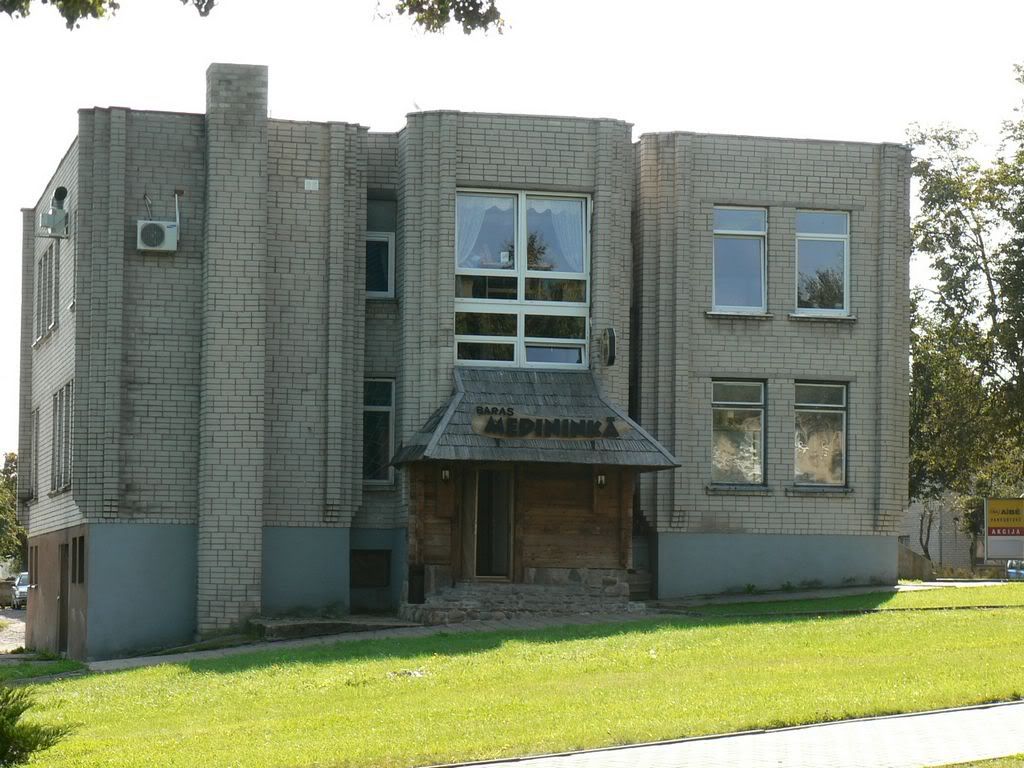 Then I crossed local post office :)))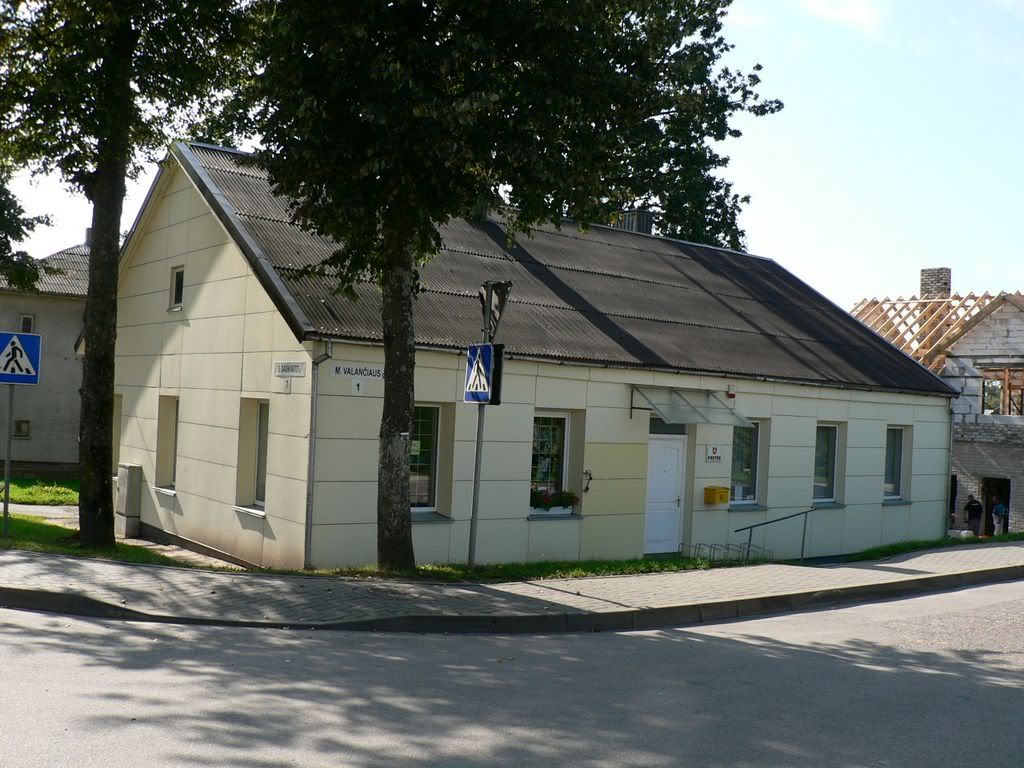 And visited former Cathedral. First Cathedral was built in 1417 but what we can see today was built in 1685-1691: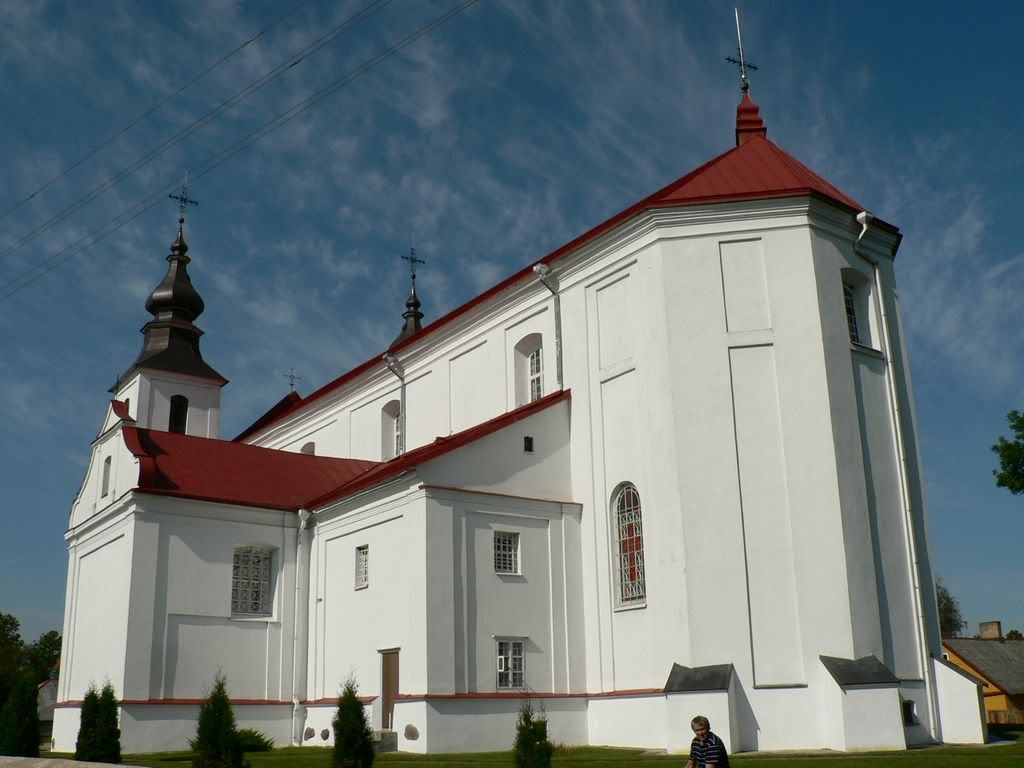 Local priest on a free time :)))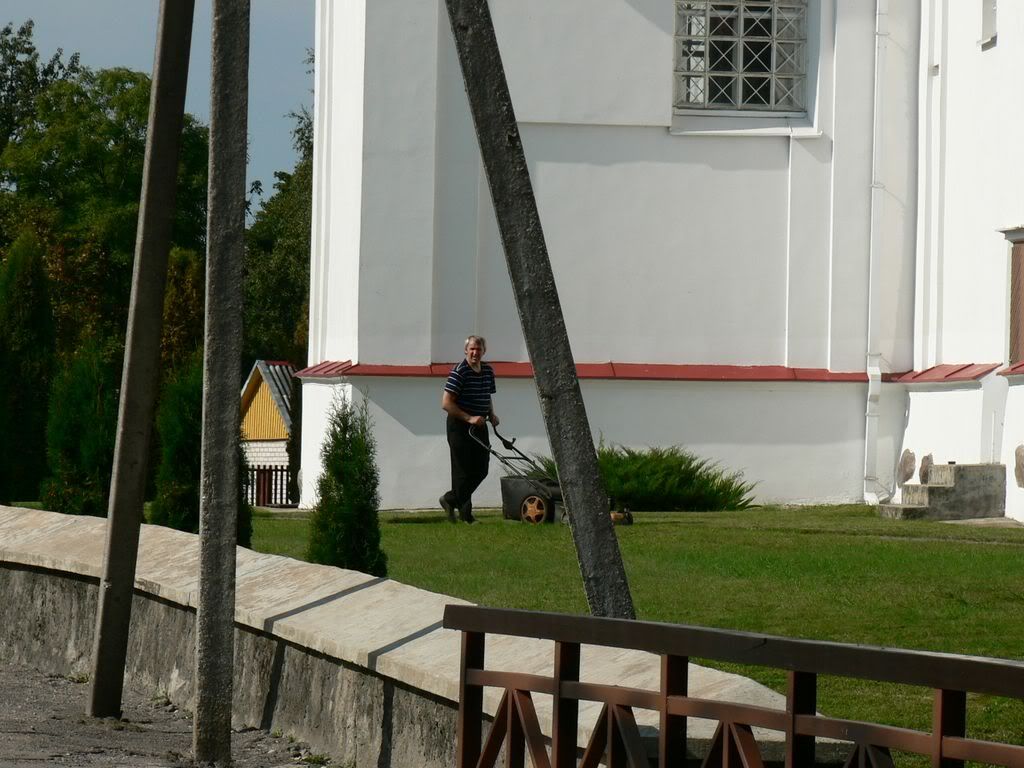 Later I went to see what a building is further behind the Cathedral and it was local ambulatory :)))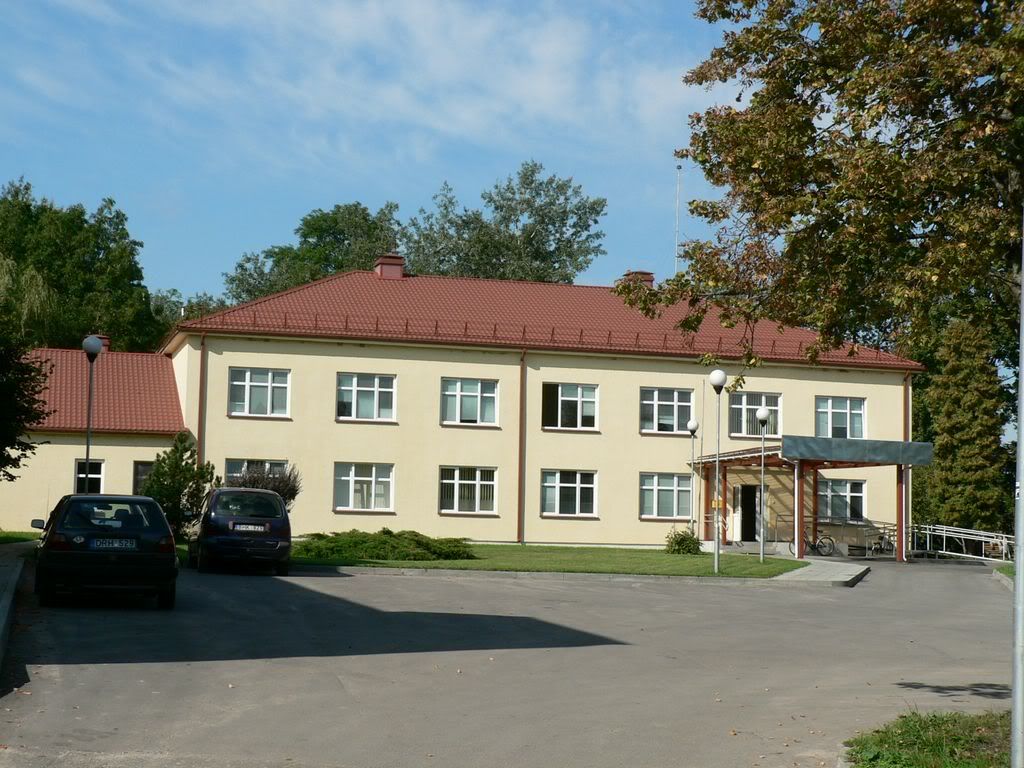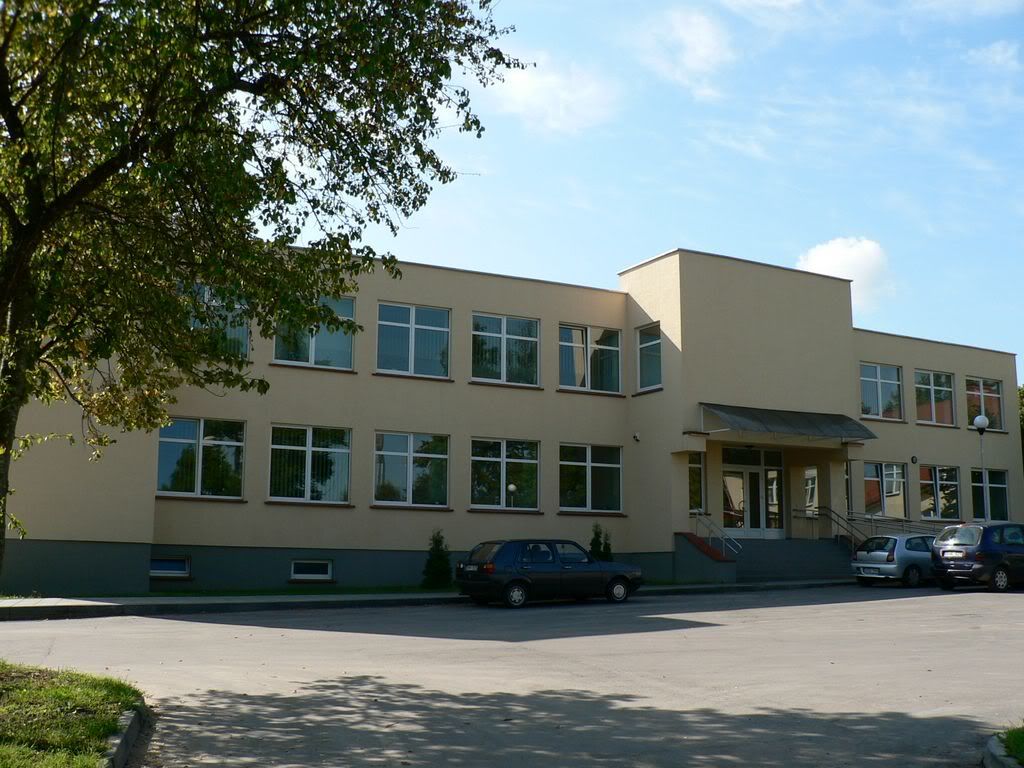 Backside streets in Varniai: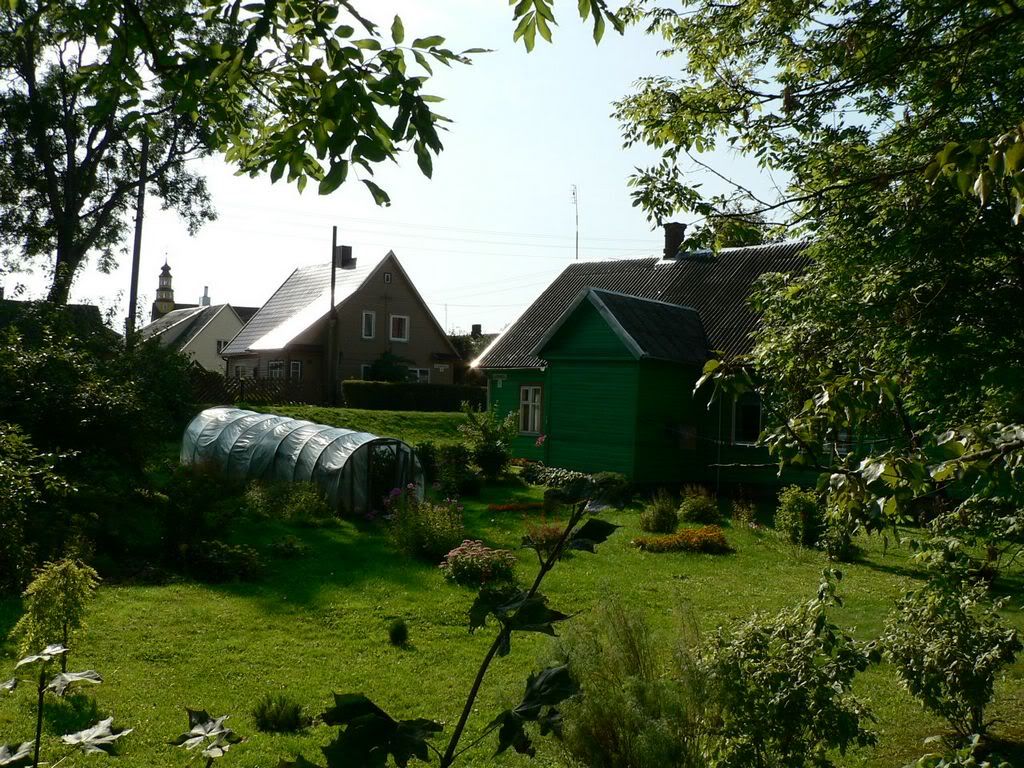 Those small rivers here are so clean !






And that's all