Today is my second part about Anykščiai and we will visit center of this town: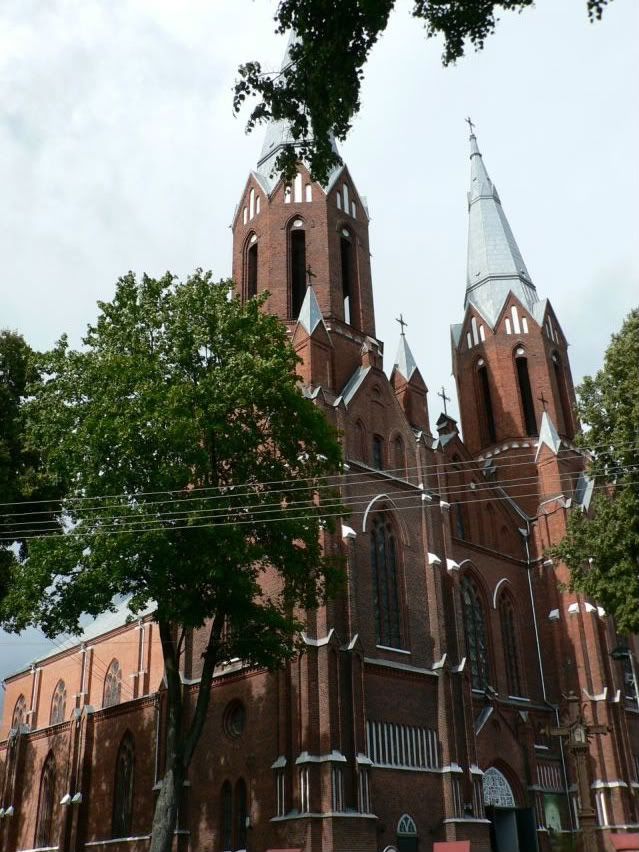 Coming from the railway station which is located in the north-western part of Anykščiai I of course walked around center. Center in such a small town is central square and several small streets around this square.

One of the primary points of interest here is Anykščiai church. First church in Anykščiai was built in the second part of XVth century and 100 years later it was one of the richest churches in Vilnius diocese. Unfortunately it was burned during fire in 1566. Brick church was built in 1757-1768. In the late XIXth century when restrictions to build Catholich churches were loosened several reconstruction projects has been prepared. Finally the decision to build entirely new church has been made. In 1899-1909 modern church was built according the project of Nikolay Andreev who was chief architect of Kaunas governory that time (and he was Orthodox).

This rather typical neo-gothic church has several distinctive features: it is one of the biggest and the tallest church in Lithuania.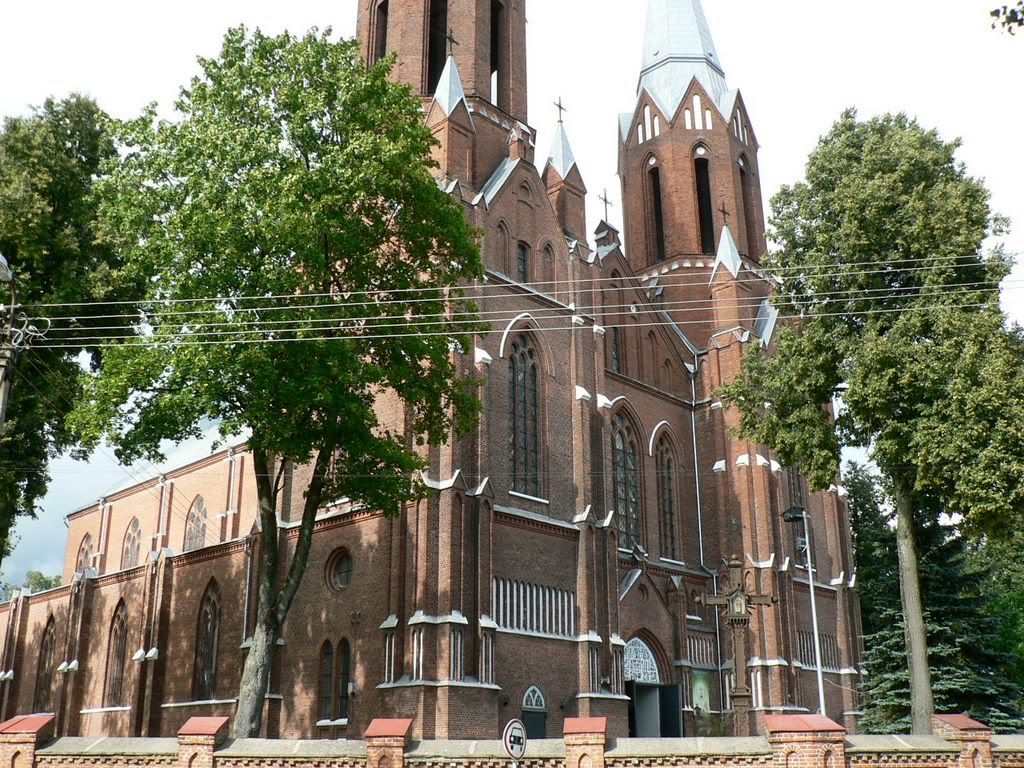 The tallest towers :)))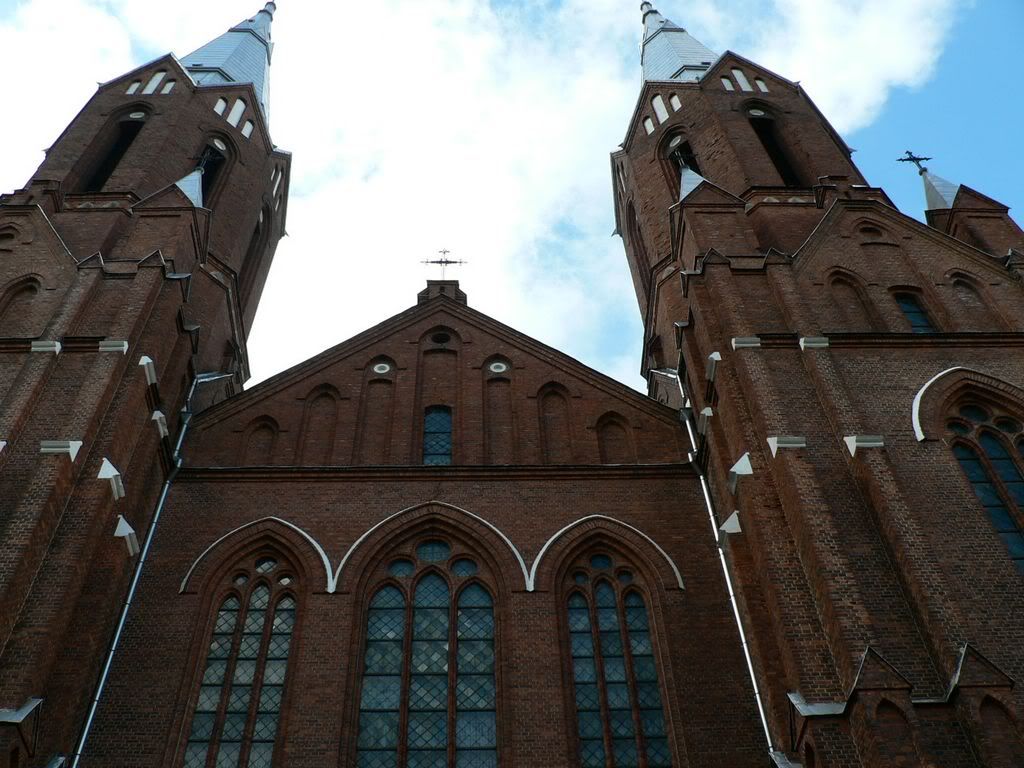 Inside the church you can feel the massiveness of the church also: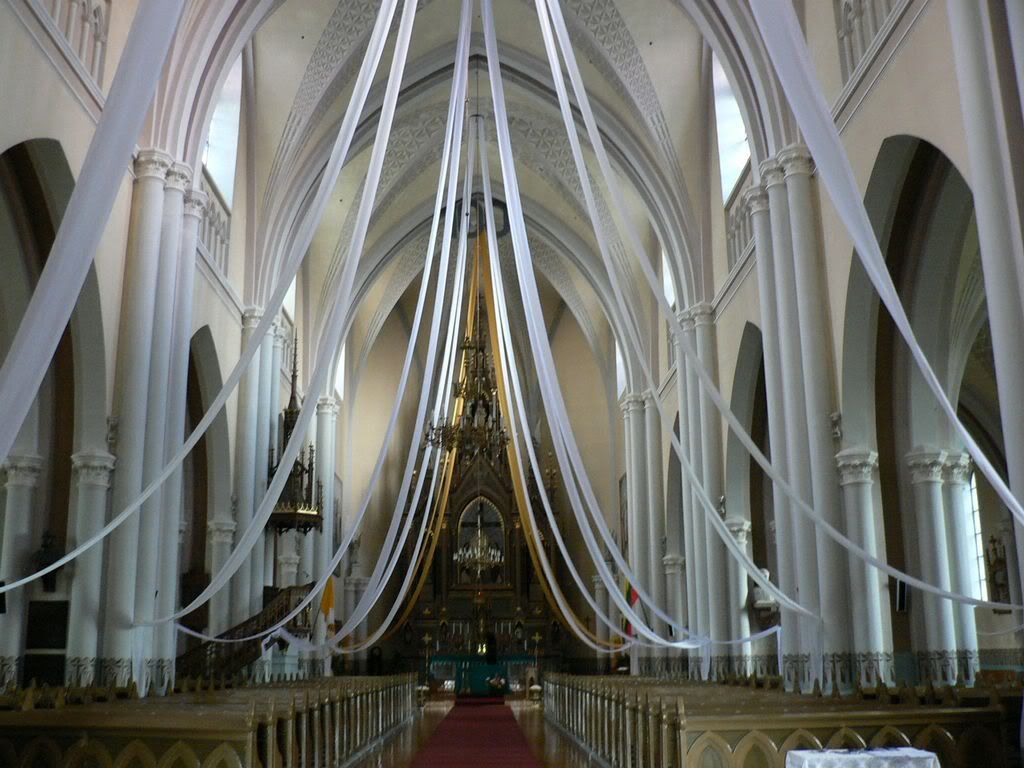 Also near the church I found the single new public construction in Anykščiai today - new future building of Anykščiai library: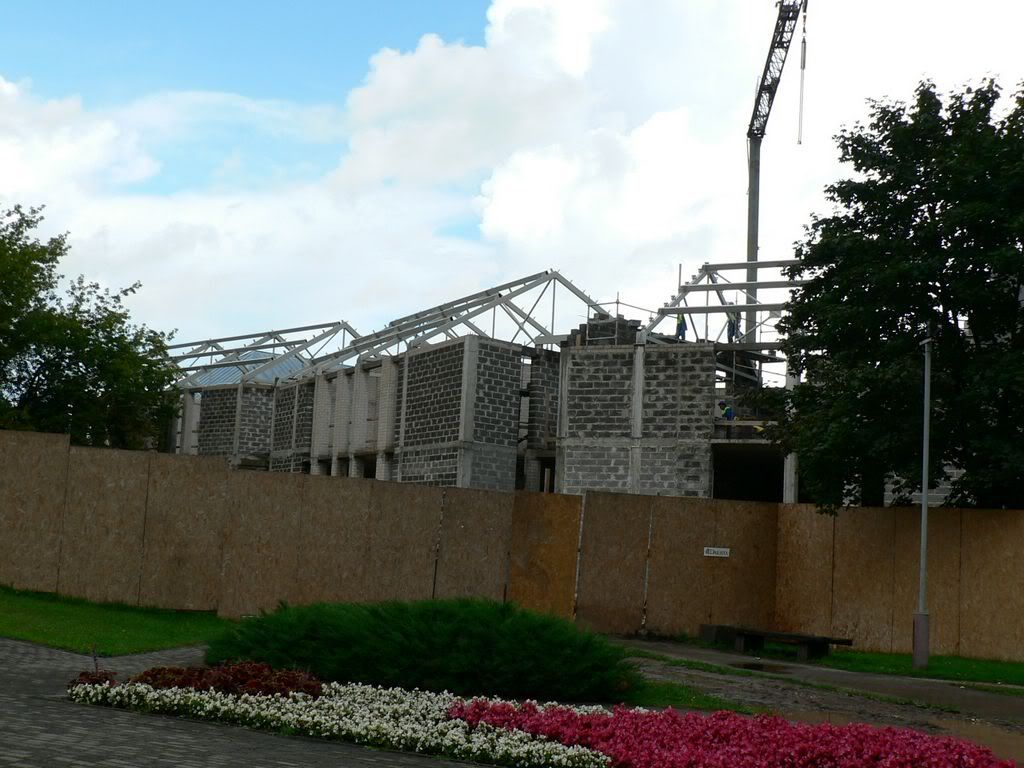 As I mentioned earlier Anykščiai is literary region and here you can find several monuments to the famous writers. Two monuments in the center were built in the 1990s and 2000s.

Monument to A. Vienuolis: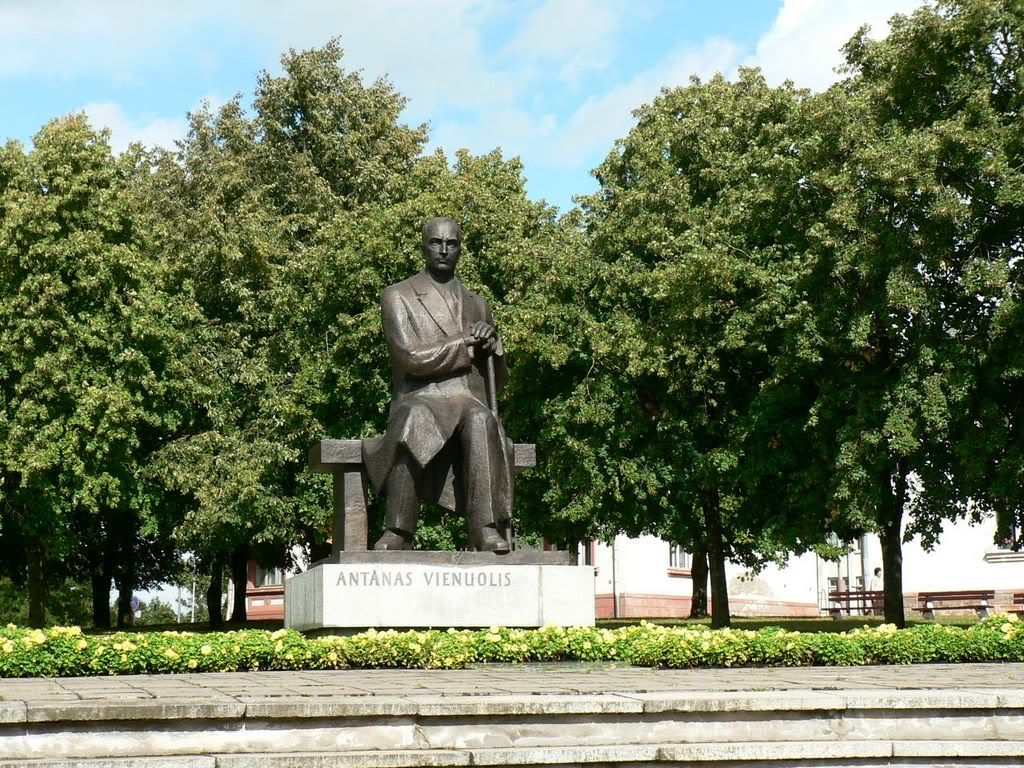 Monument to A. Baranauskas (the weather that day was changing so rapidly :(():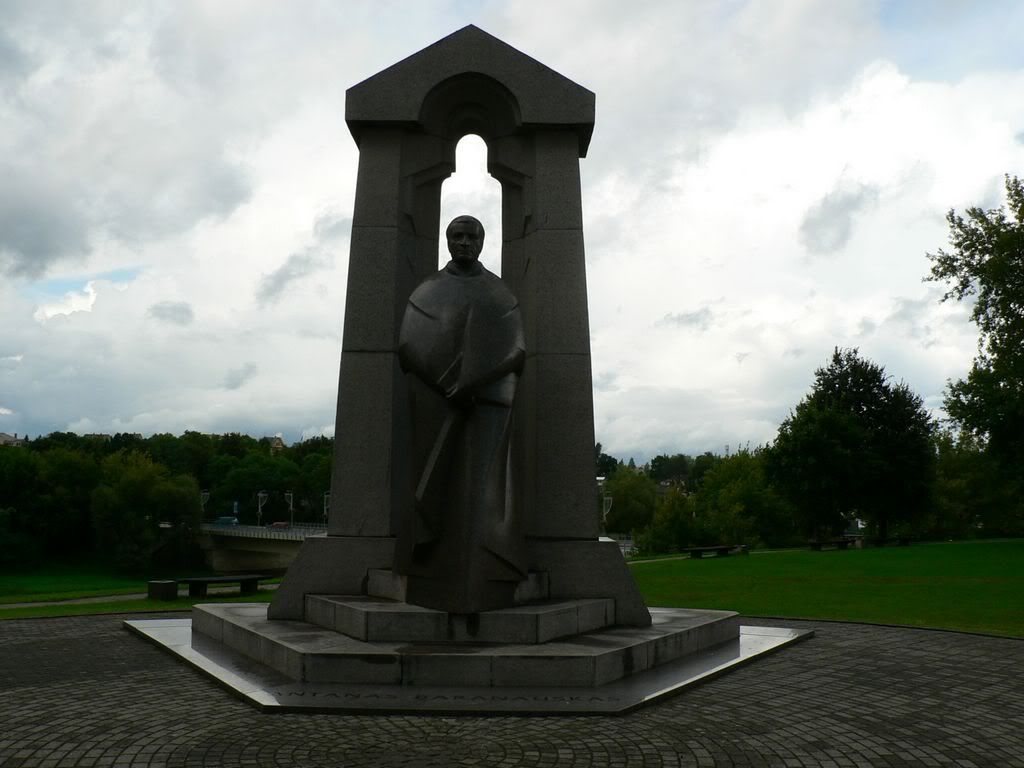 Looking back to the bridge I went to the central square: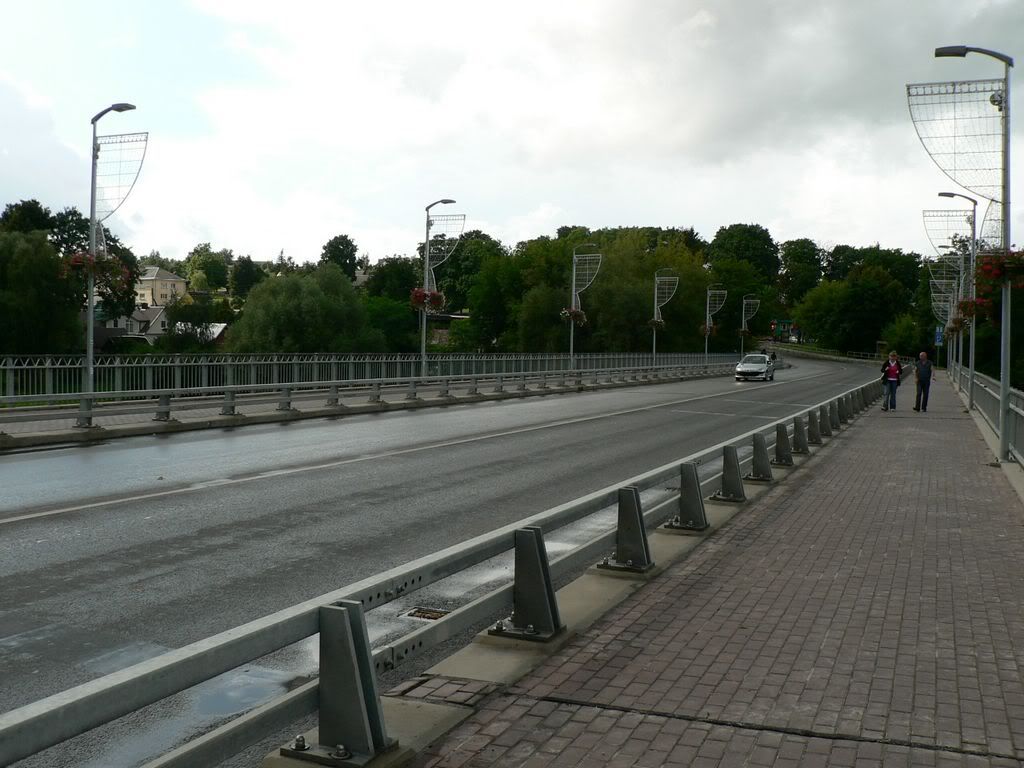 The central square is a mixture of buildings from various periods of the XXth century. In the center this year new "monument" to commemorate millennium of Lithuania has been built: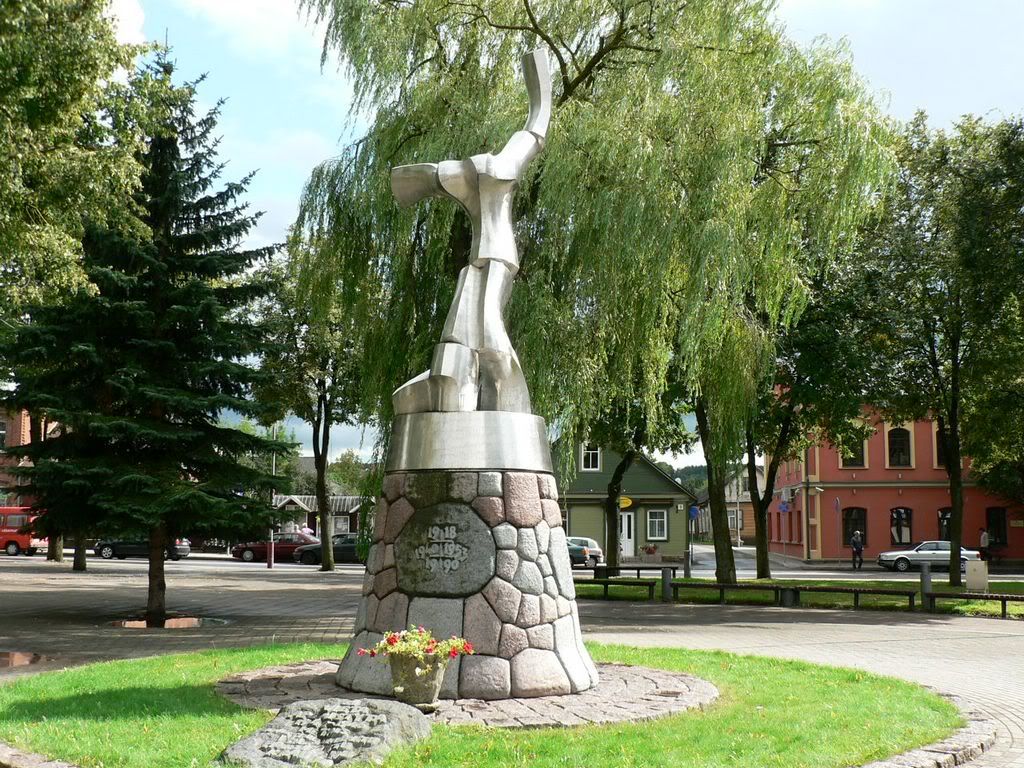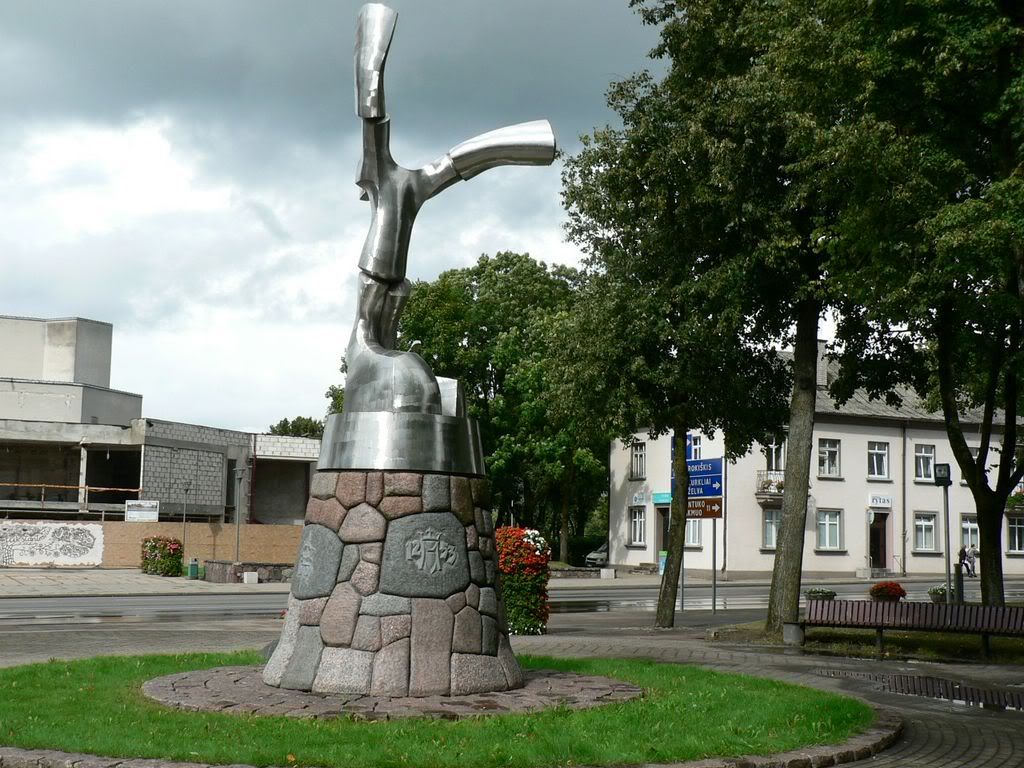 I think that comments here are unnecessary...


On the western corner you can see administrative building from 1980s:






And culture palace from the same period which is under reconstruction now (similar buildings you can find in various smaller towns in Lithuania and after reconstruction they obtain some individual features but does not mean better architectural quality):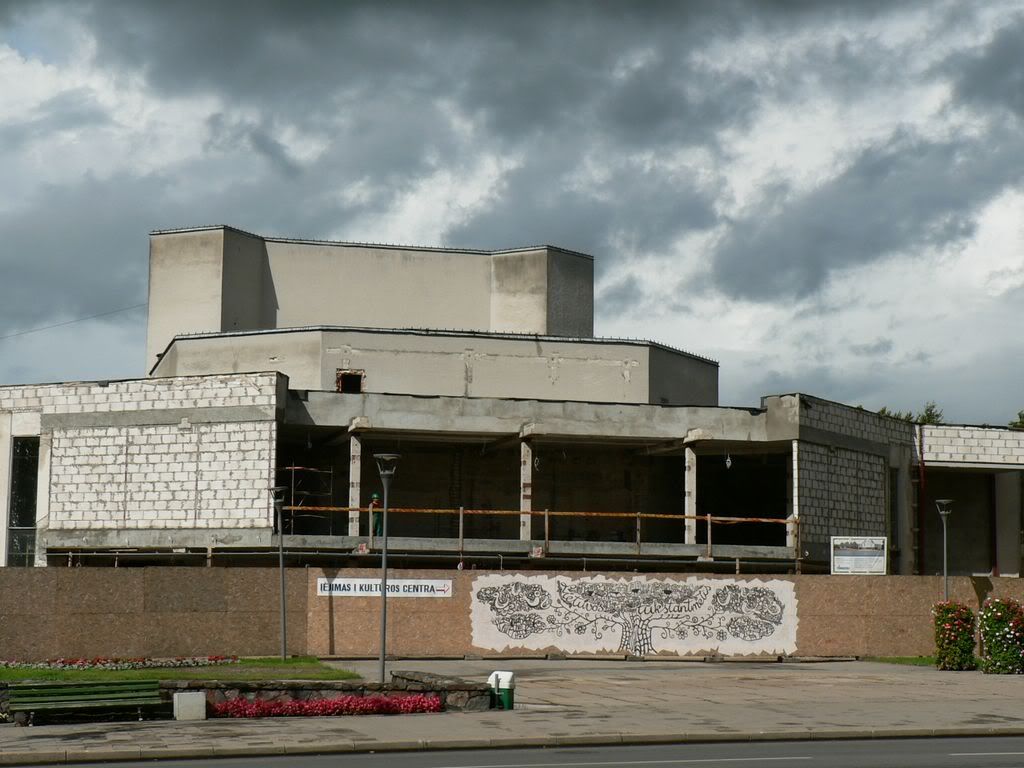 The northern corner is dominated by the modernized building of the universal shop from 1970s:






Southern corner is more interesting due to this almost intact hotel building from 1970s: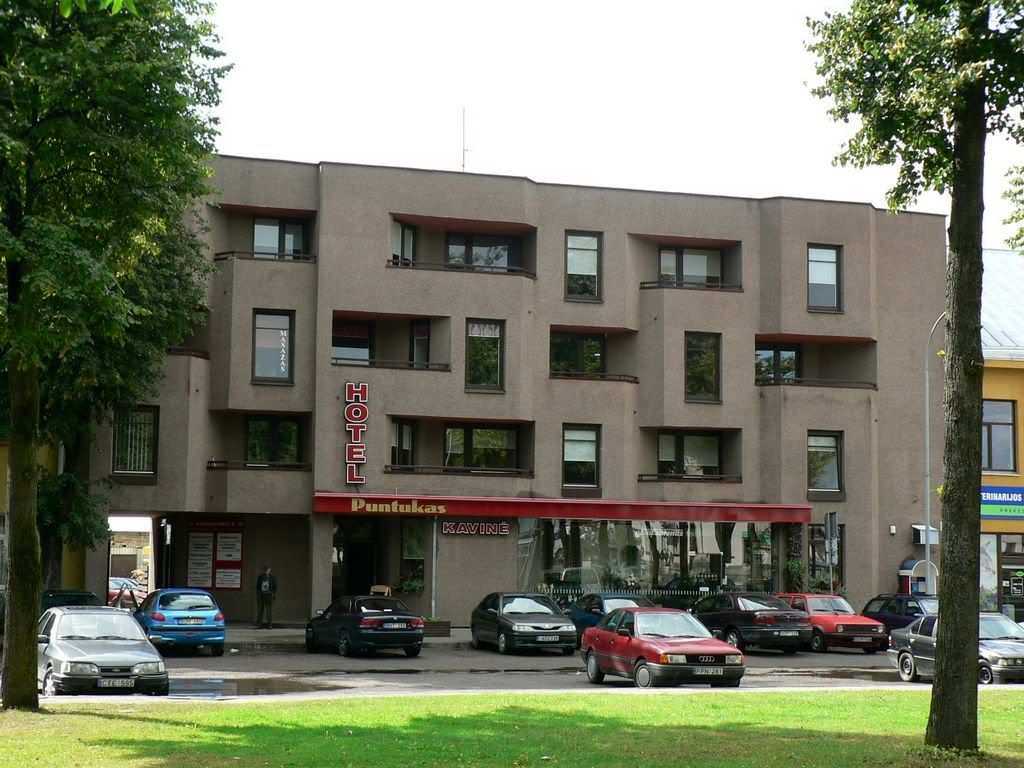 But it's neighbor (probably 1960s) makes situation worse:))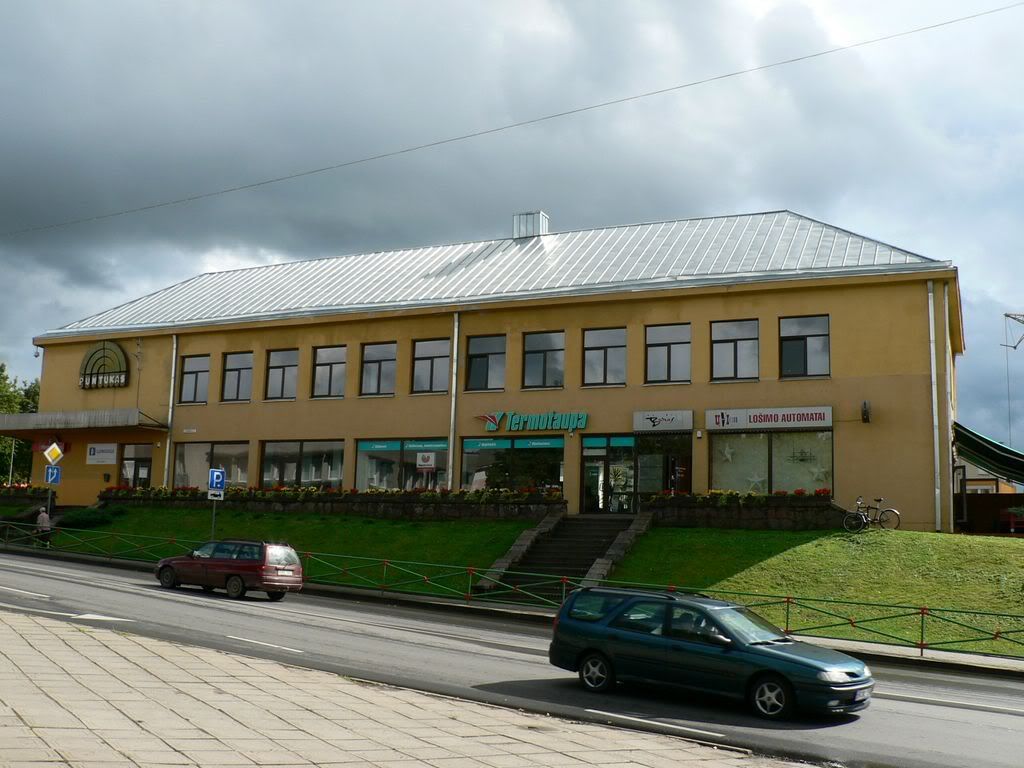 The eastern corner of the square consists from a series of smaller houses from the beginning of XXth century.

Court building:






It's neighbors: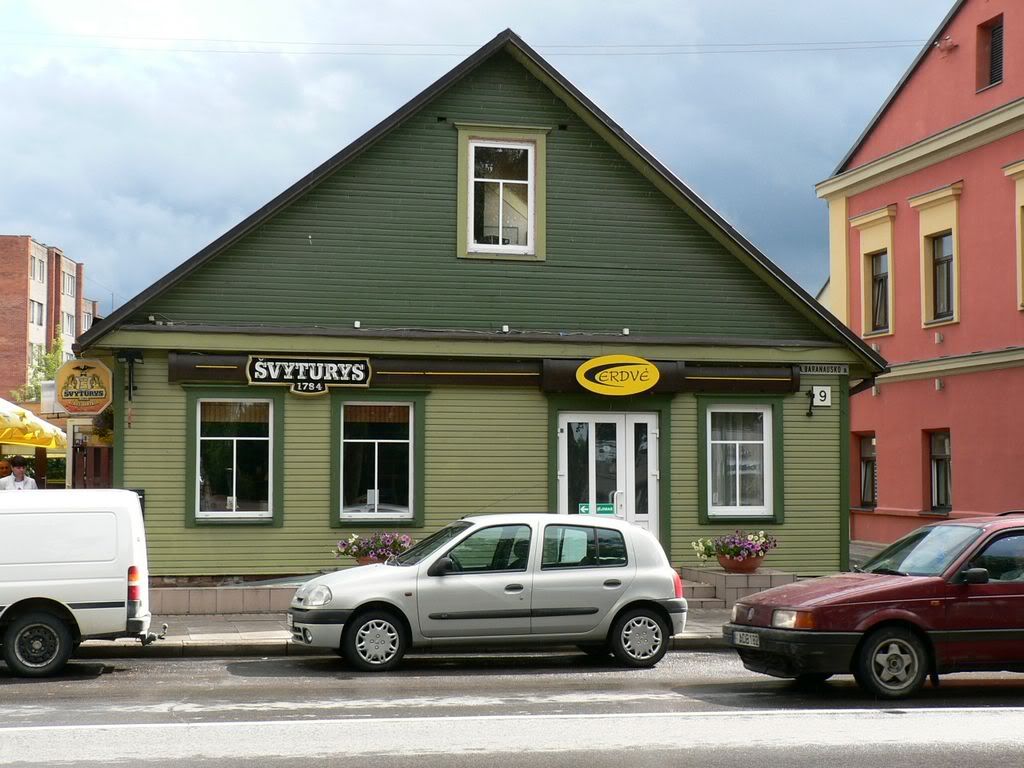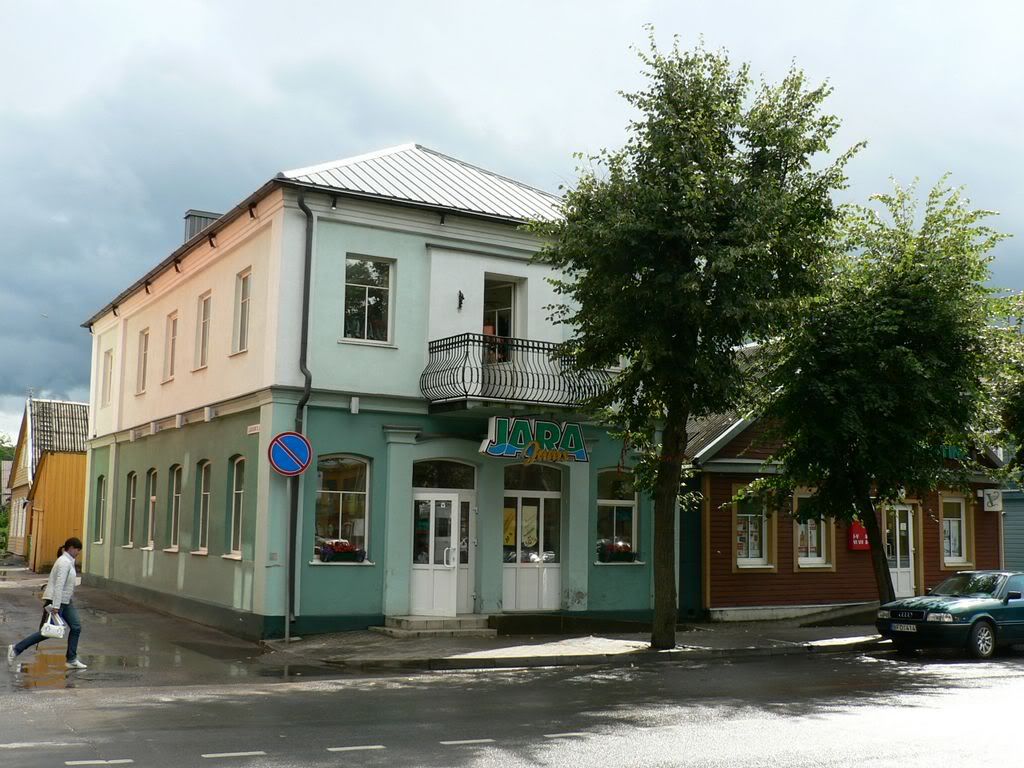 This house needs better maintenance: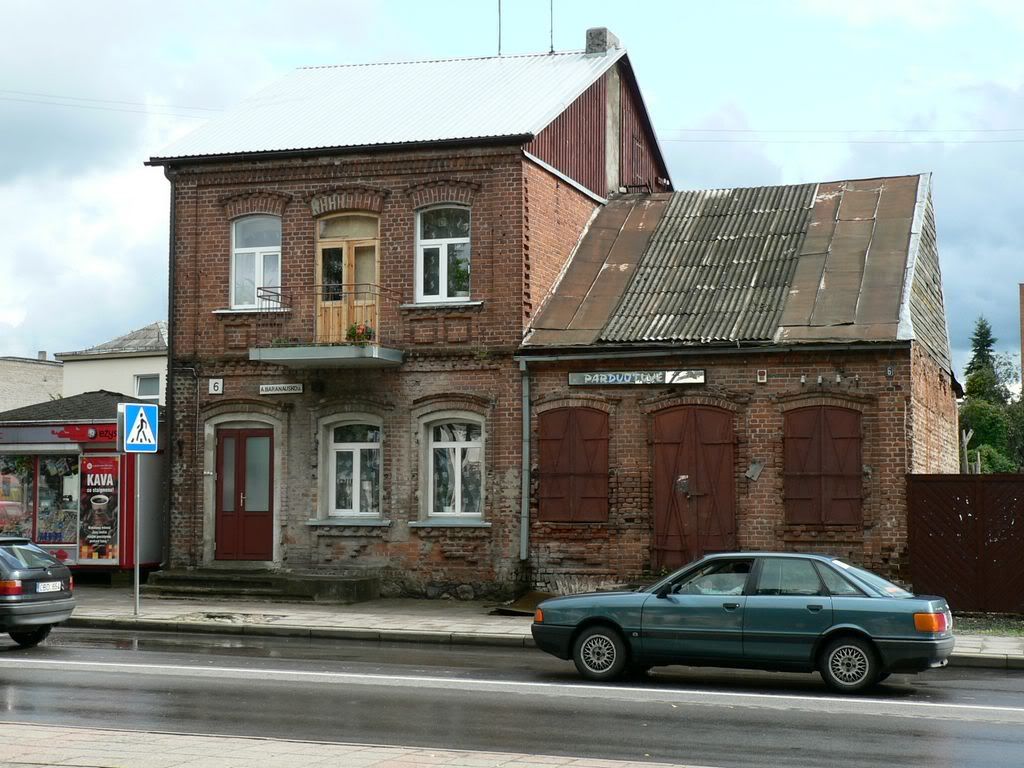 More general view:






Probably biggest building at this corner: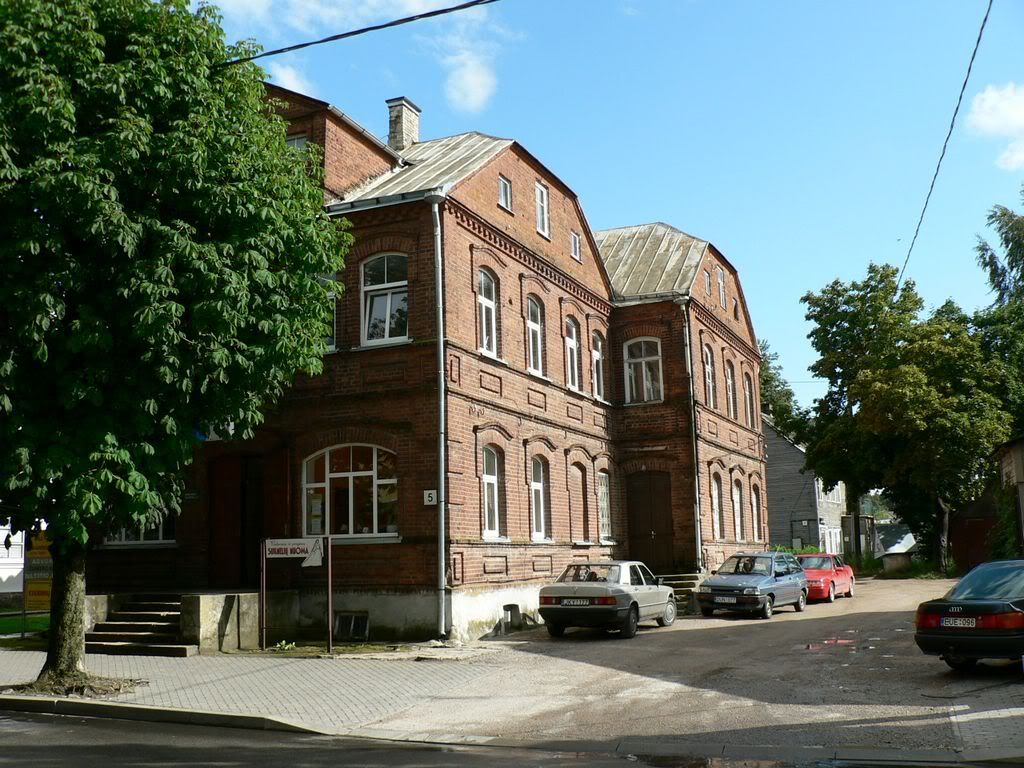 And former parish house which today is used as a center of religious art:






Going back to the western corner behind the culture palace you can find small park:





From park you can see dam on Šventoji river:)))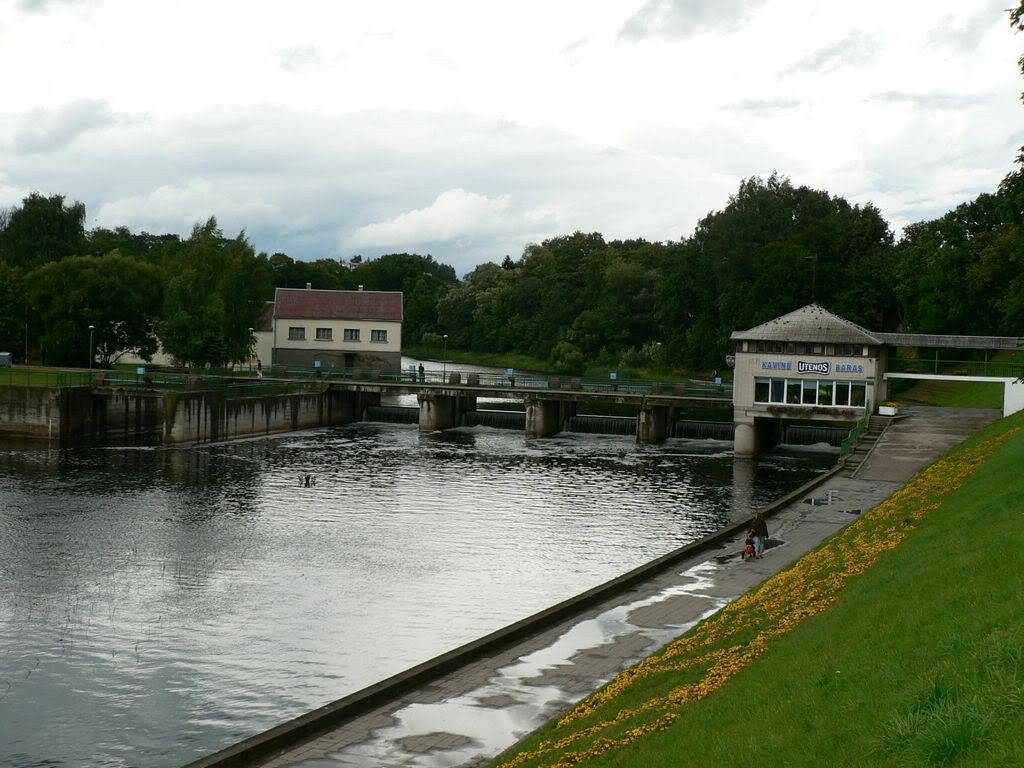 This place probably is one of the most prestigious in Anykščiai and here you can find modern cottages of local "elite":))))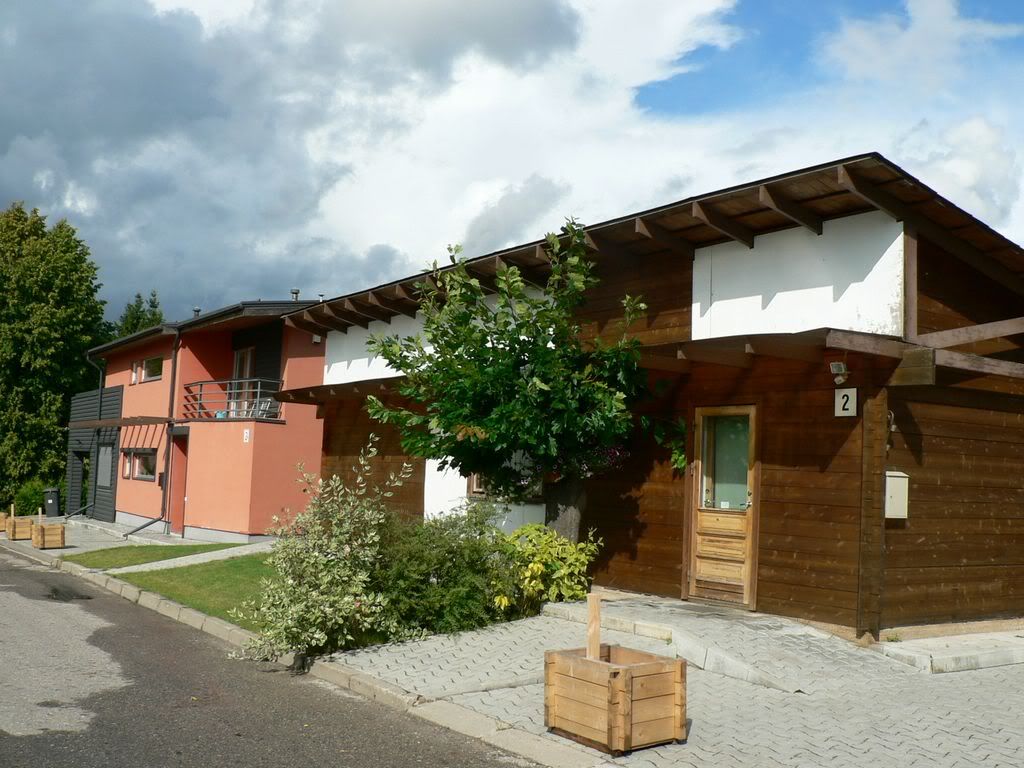 The last object from this part of Anykščiai is so called "Okuličūtė manor" from XIXth century which is used today as a children library: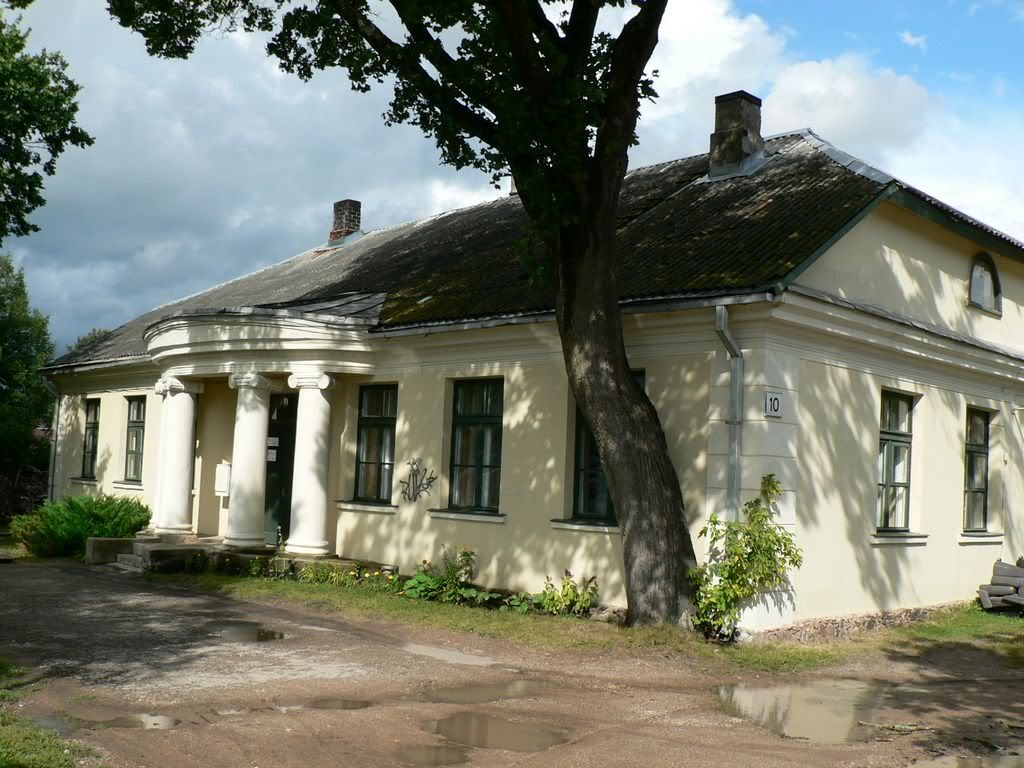 flag counter