Today is my second part of the report about Rokiškis: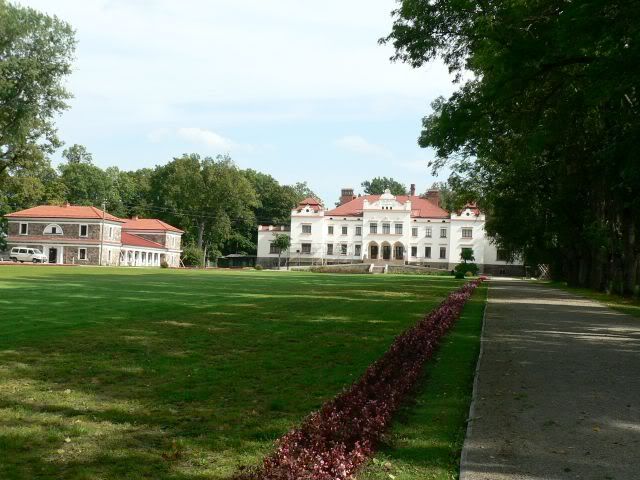 First of all I want to start my report from the photos which was yesterday published by user "propeleris" on the site miestai.net. This is Rokiškis photo done from self made unmanned aerial vehicle. Those guys found interesting occupation: using UAV they are making photos of various places in Lithuania and abroad. On occasion I will advertise their site www.fotoskrydis.lt:)))





On this photo you can see former center of Rokiškis (today in fact this is northern corner of this town) but this part of the town is most interesting. Last time I walked from the middle of the square to the church making some turns to the backstreets on the left.

Today I will take turn to the right and will go to the manor seen at the upper part of the photo using backstreets.

Some of the newer buildings (built in 1970s-1980s) here also used stones :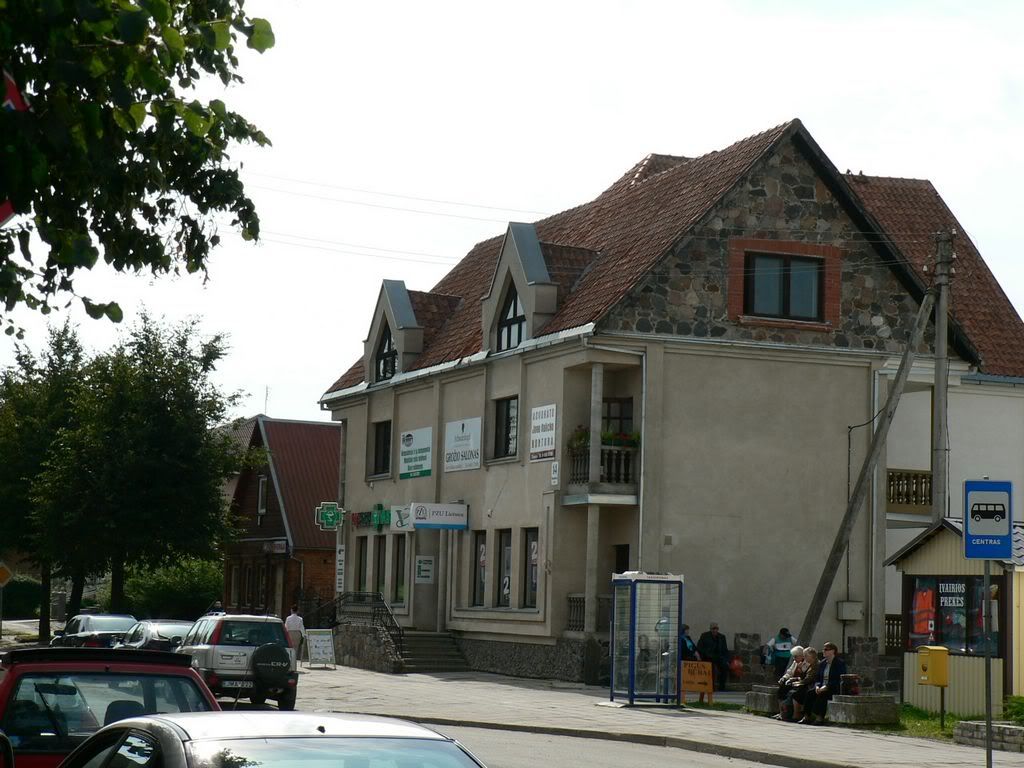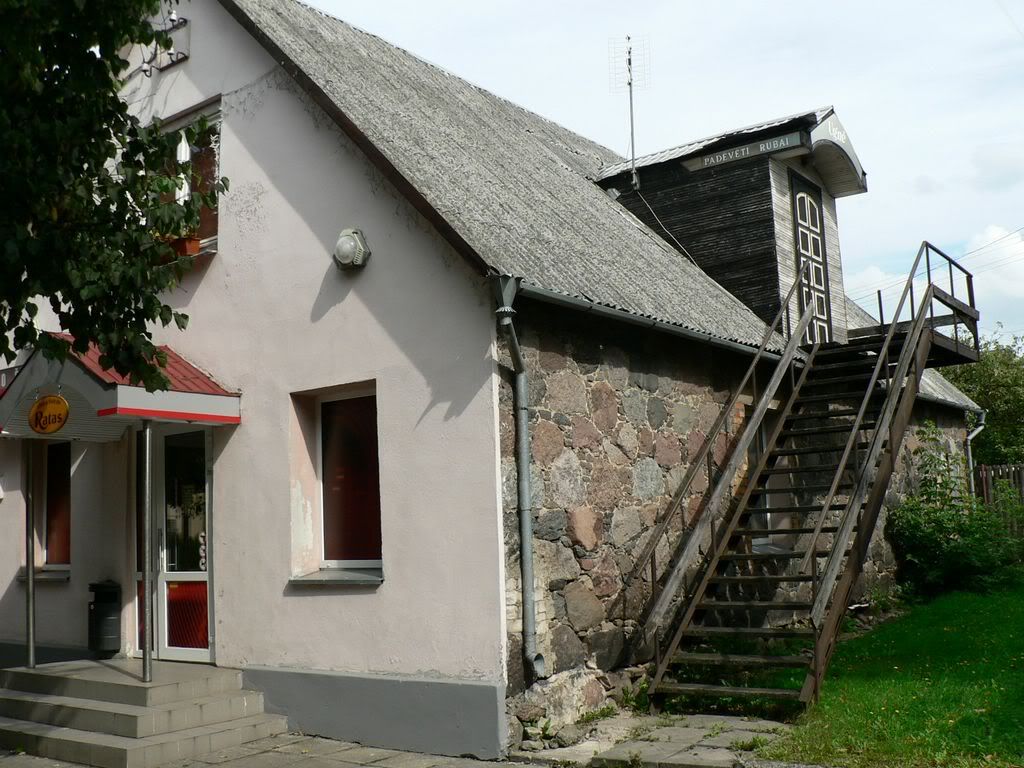 But in principle situation with the new architecture in Rokiškis is bad ...
For example former shop building:





On the one of the backstreets I found one of the very few monuments to the soviet leaders in Lithuania. This is the bust of Rokiškis native Yakov Smushkevich (1978):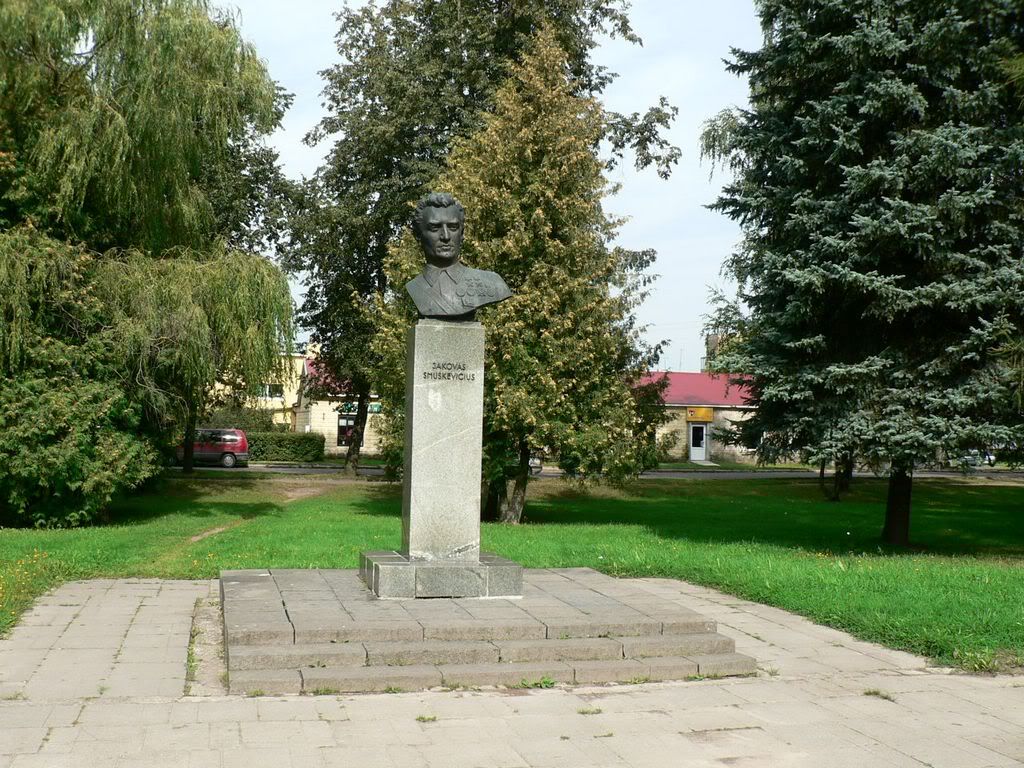 Another faceless only better kept house:






Situation becoming better coming closer to the central square. Here you can see several provincial functionalistic buildings from 1930s: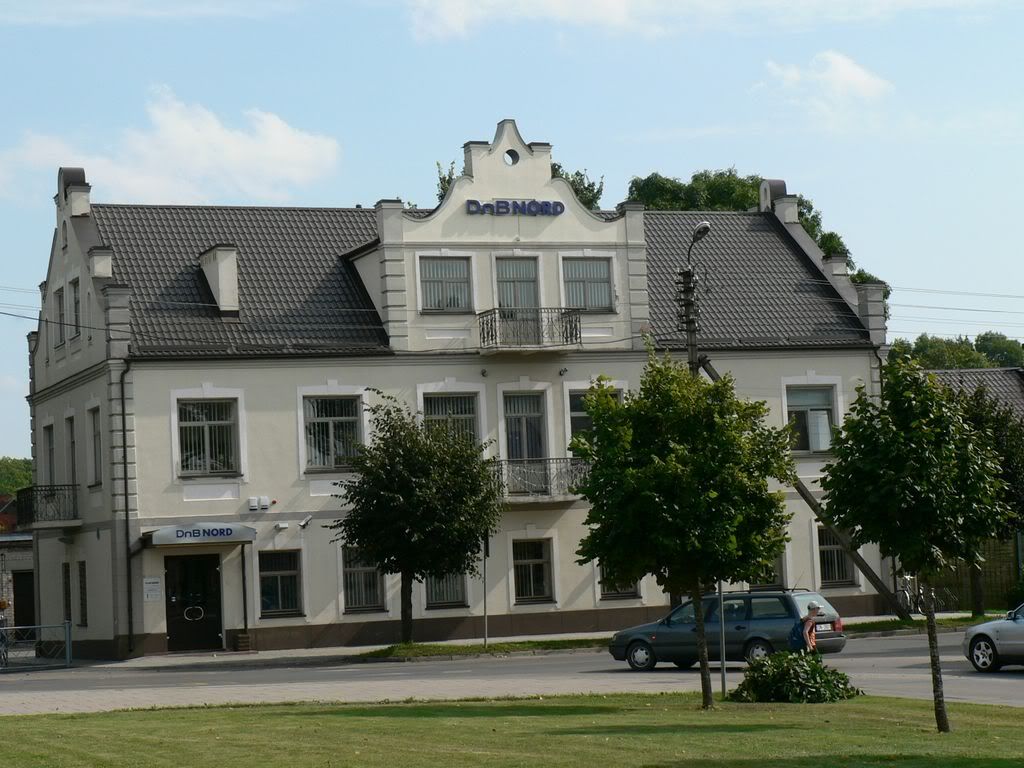 This is social security and tax inspection building: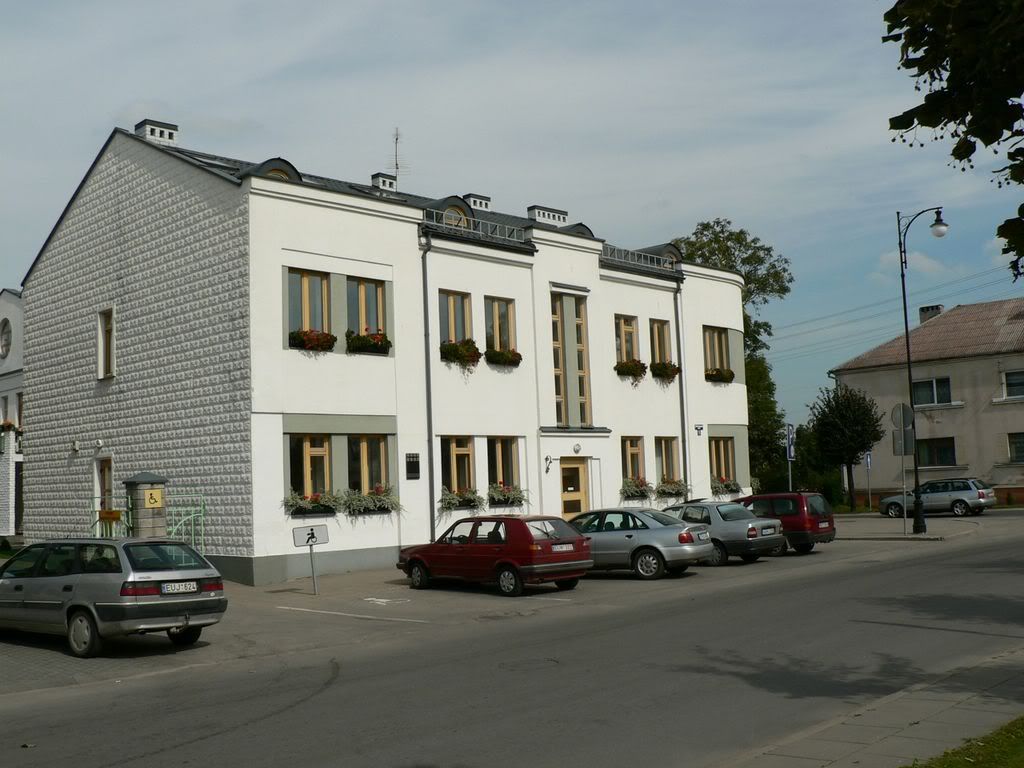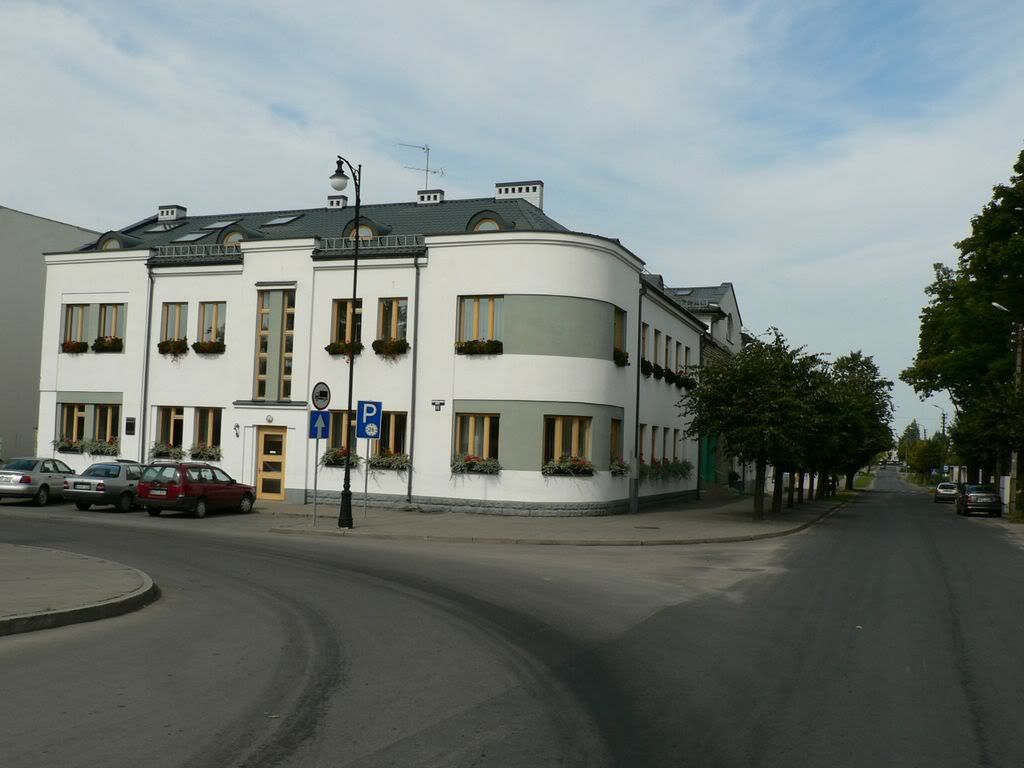 This is addition of 1990s to this building: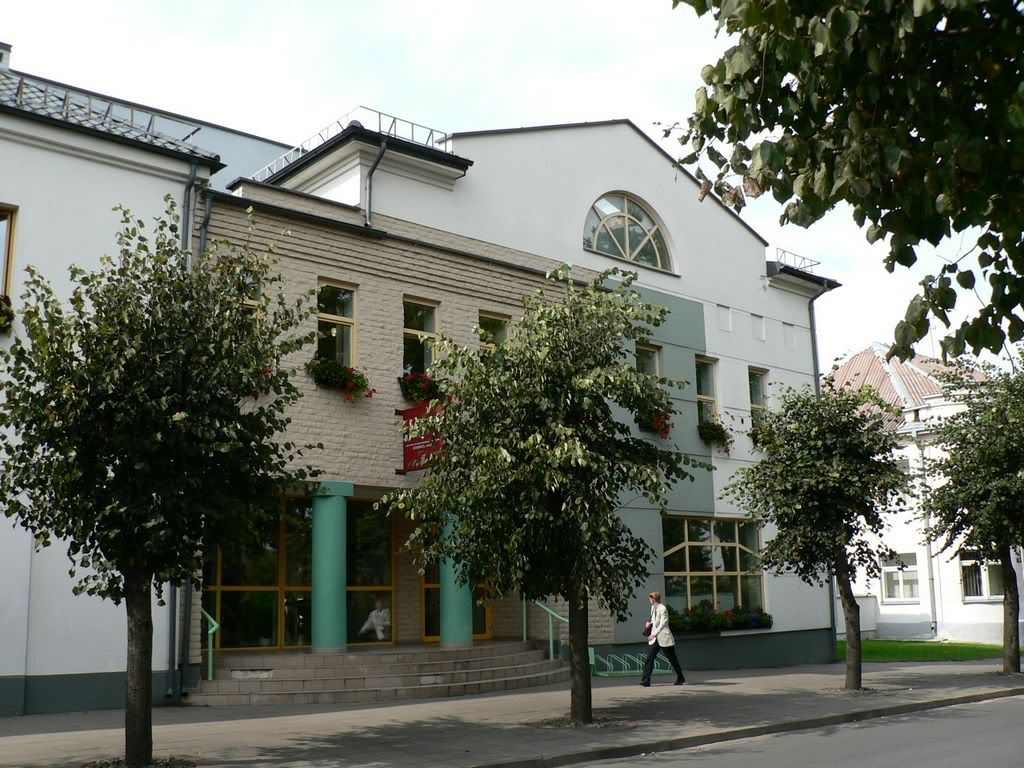 Several simpler buildings from 1930s (in the second photo building I remember that music school is established these days):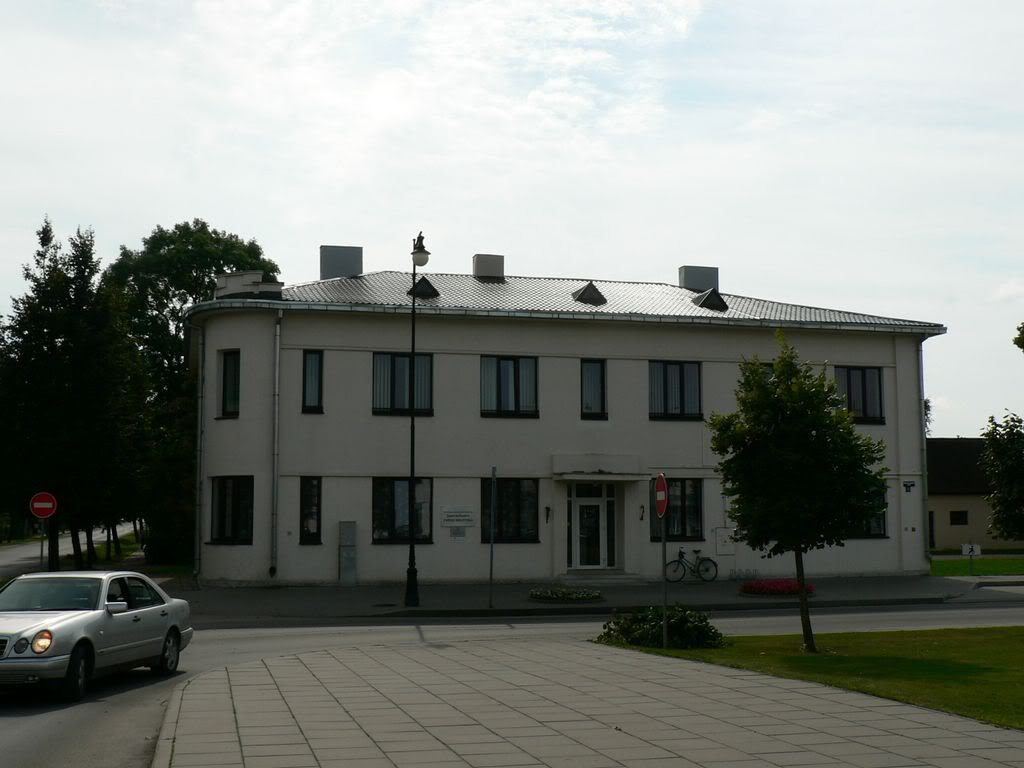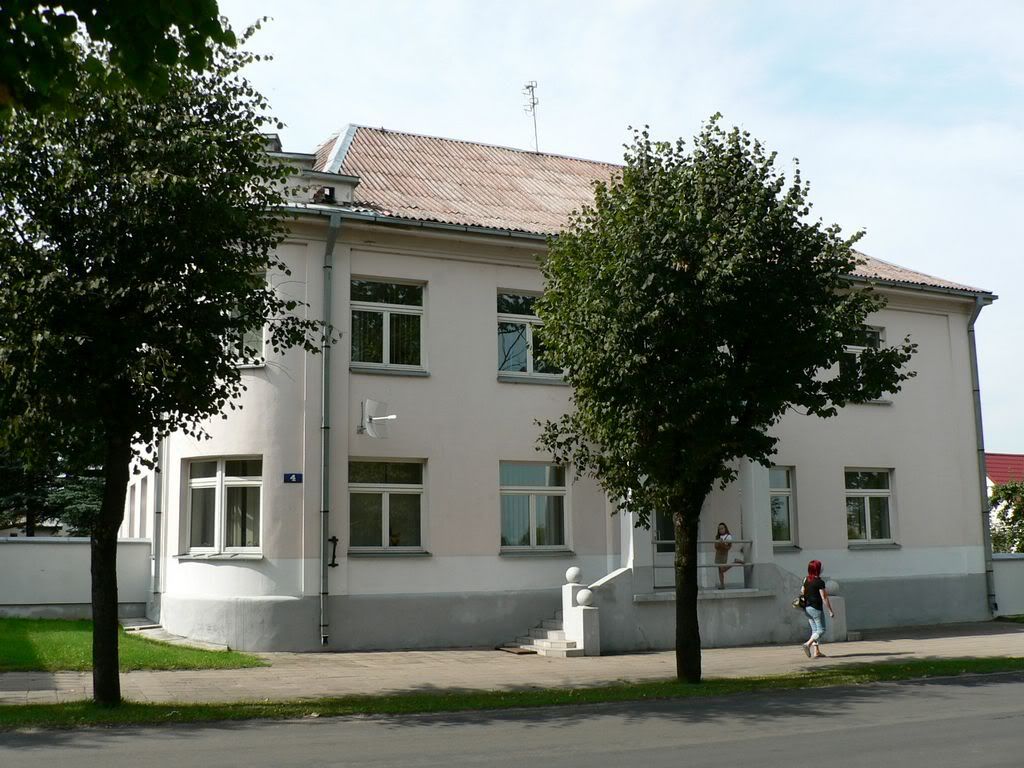 Then I went to the Tyzenhauz manor. From 1715 Rokiškis belonged to the Tyzenhauz family. In 1770 they transferred their main residence from Postavy in modern Belarus to Rokiškis and began to reconstruct and to build new town. In 1792-1802 Tyzenhauz residence was built as well as a 16 ha park was established. When Reynold Tyzenhauz died in 1880 this manor became property of his sister Maria. She married noble Aleksander Pszezdecki in 1842 and today often this manor is called Pszezdecki manor. This is also partly because in 1905 Pszezdecki family carried out the last reconstruction of the manor according the project of architects Jankowski and Lolpoper. (I am sorry about this since the role of Tyzenhauzs is simple incomparable with the role of Pszezdeckis).


The central square is connected with the manor by alley. Those former manor buildings that are today outside of the complex waits for a better days ...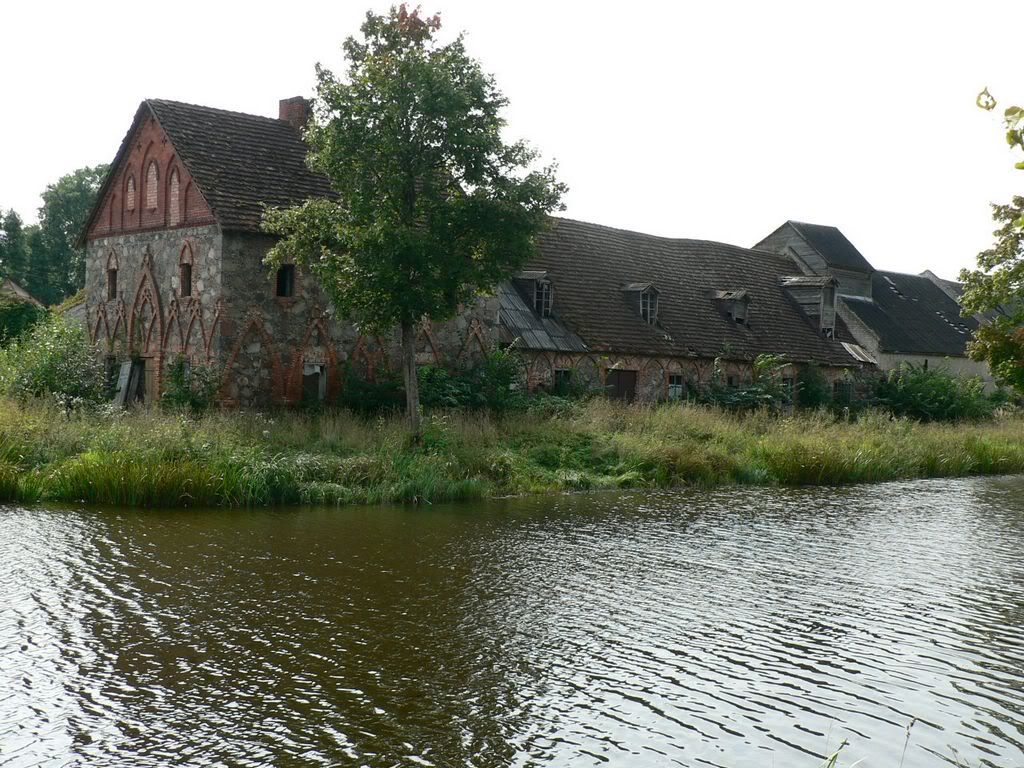 But one place in the alley "deserved" my special attention. Probably in the 1970s someone decided to build several garage boxes which completely devastated this part of the alley ... :(((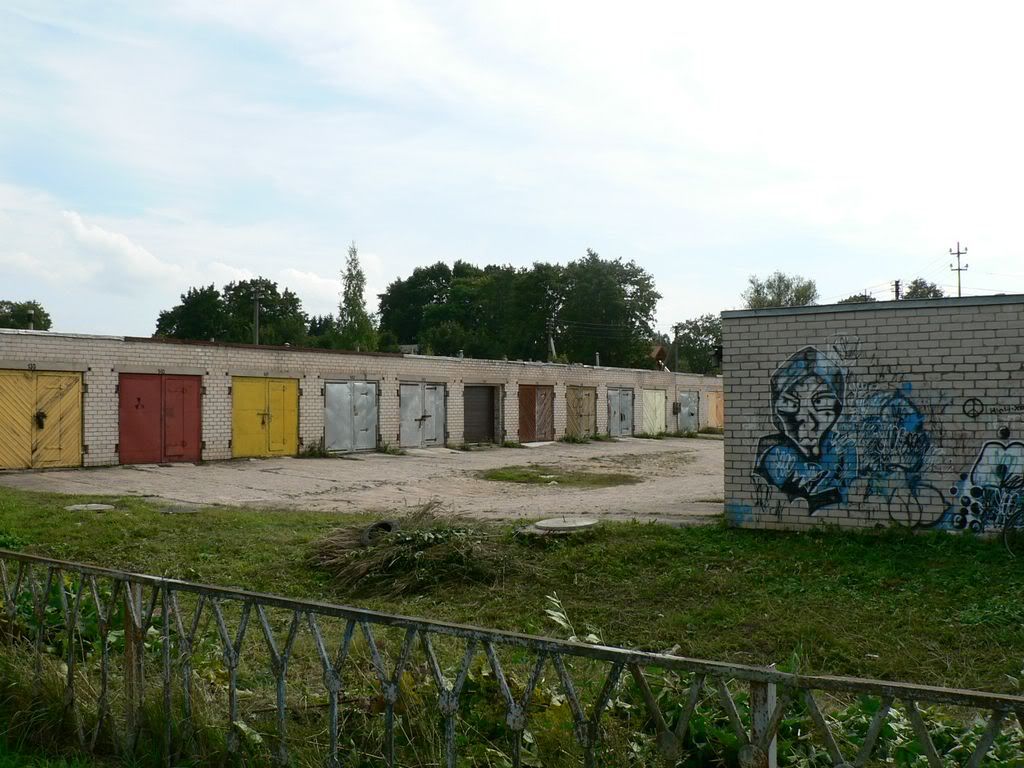 Ok. Now finally I reached the main gates of the manor:





Characteristic for the area sentinel house: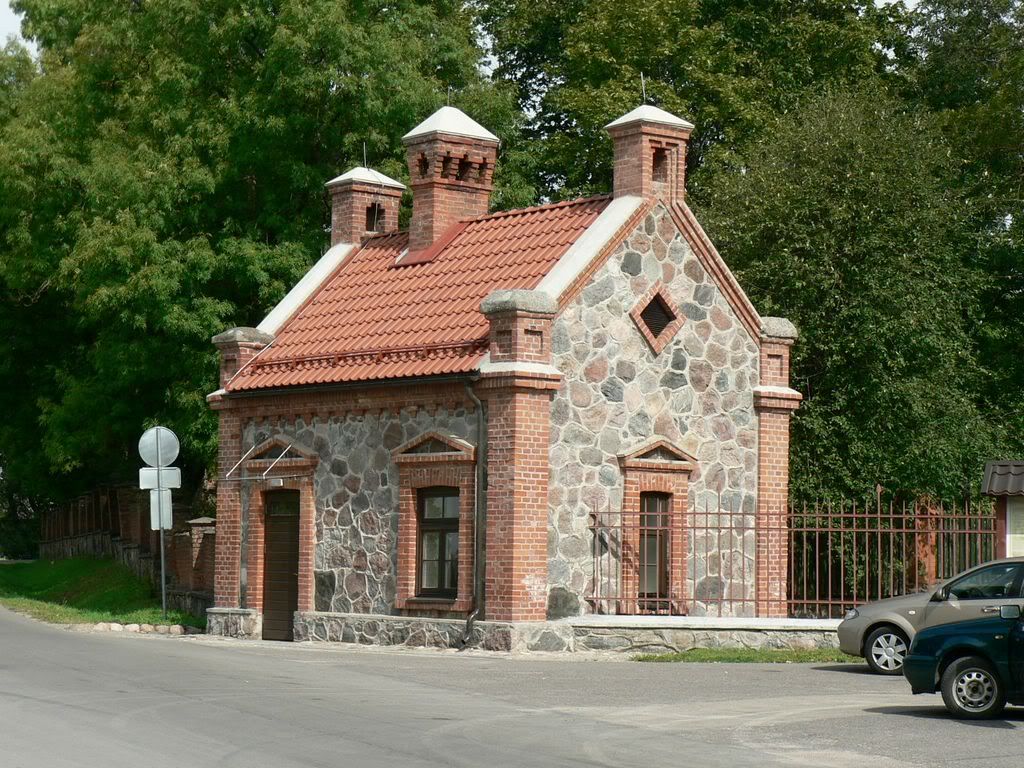 And I am in the main territory of the manor: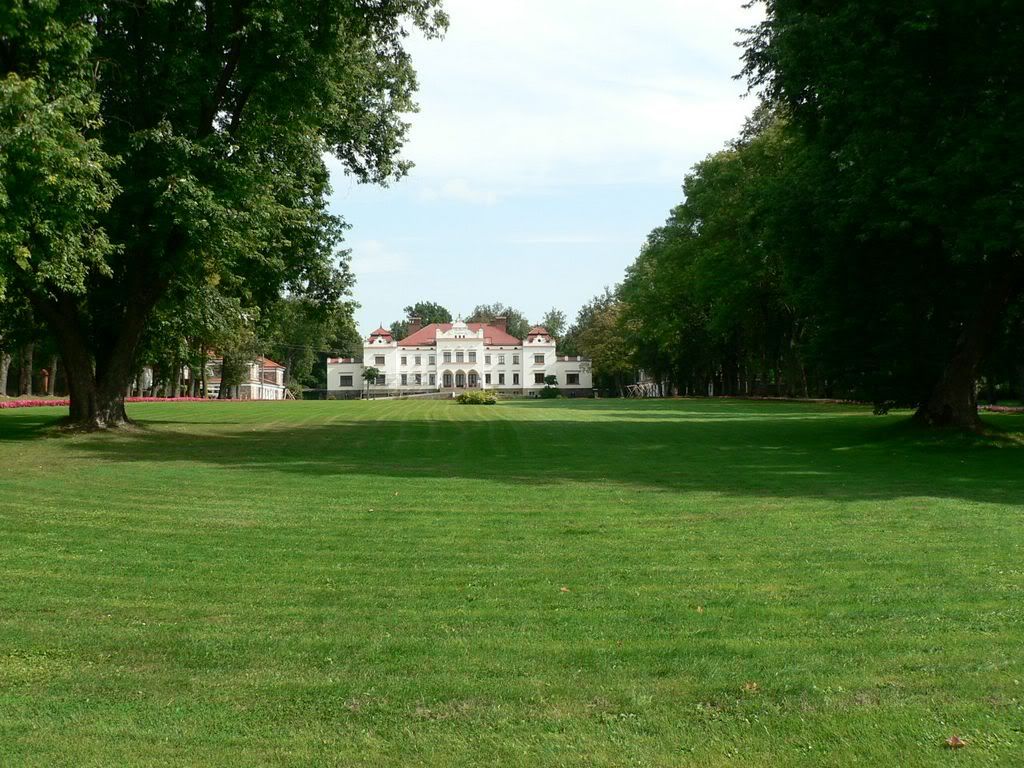 Last Pszezdeckis were forced to leave Lithuania in 1940. From 1952 manor hosts Rokiškis regional museum. In 1980s and 1990s manor was restored but both restorations were of low quality and one more restoration was started recently ...


Main residence: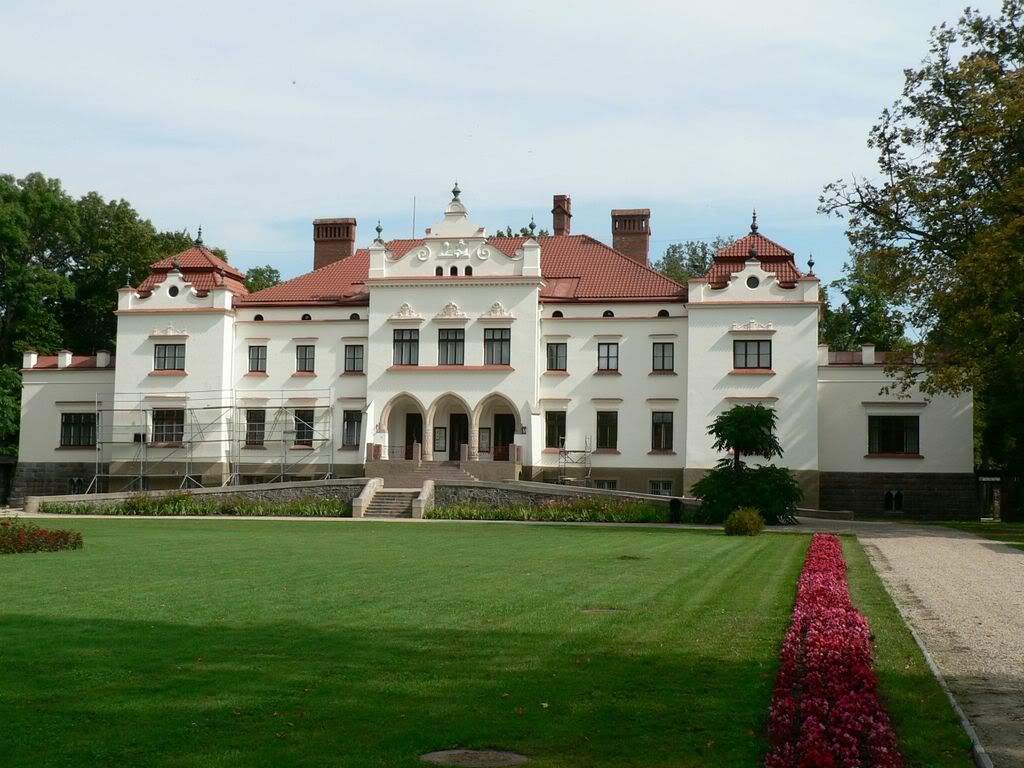 Backview: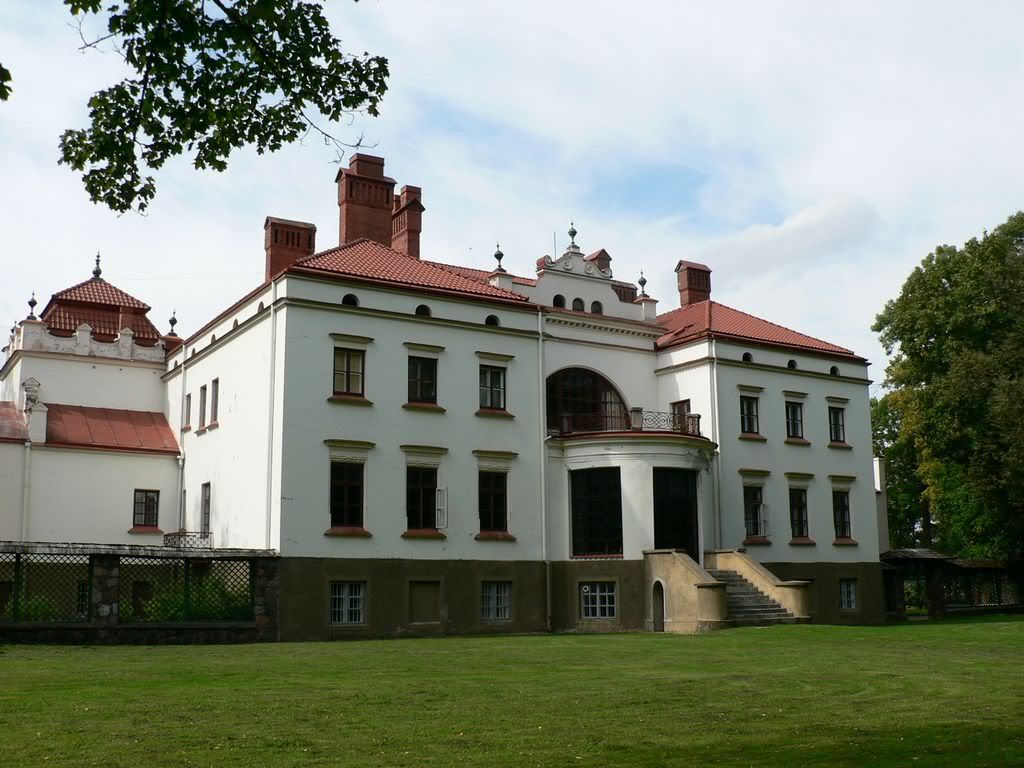 Decorations on the facade. I was unable to decode the meaning :)))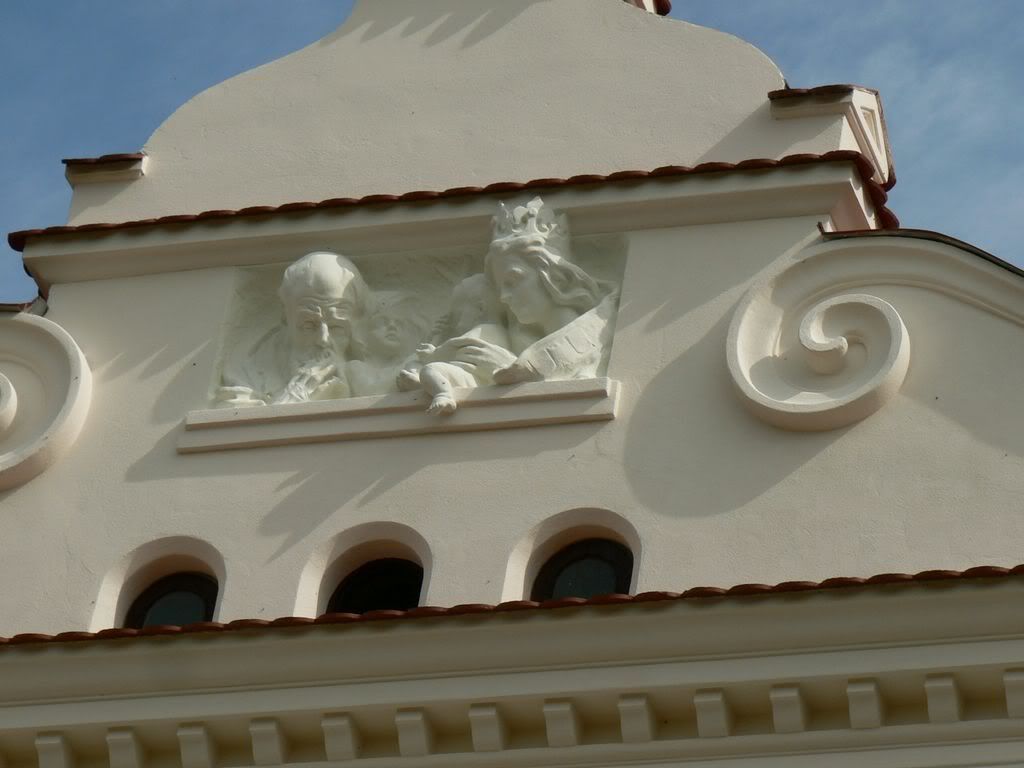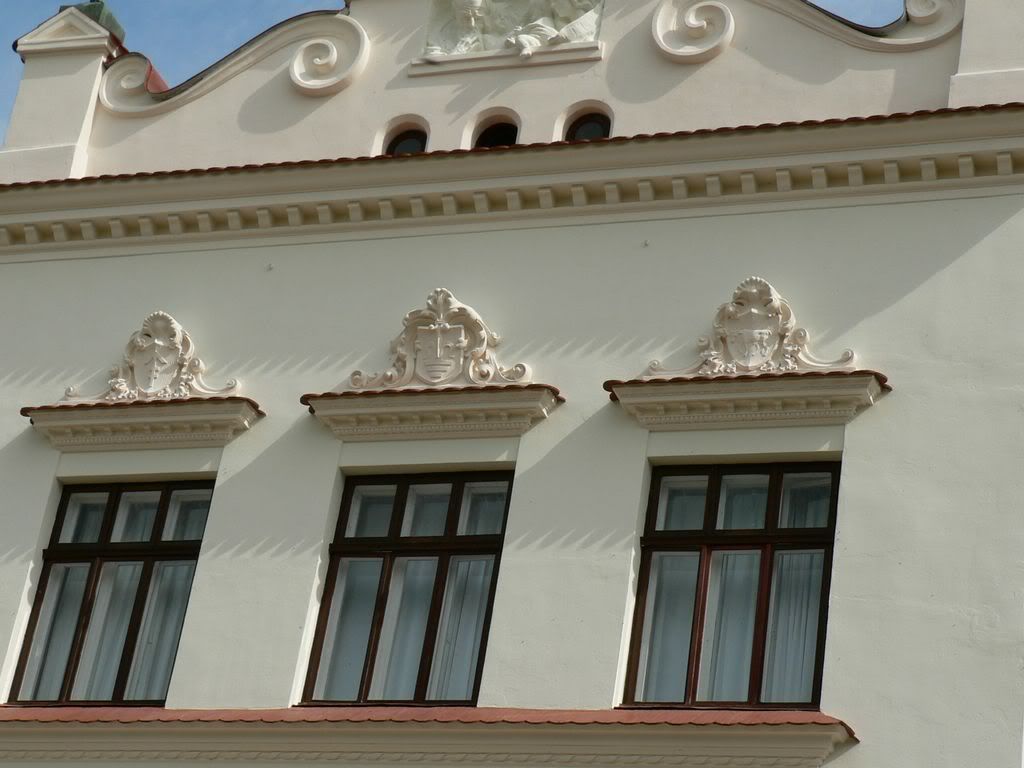 Two identical buildings from both sides of the residence:






Behind the residence you can find other buildings of former estate. Just one of them: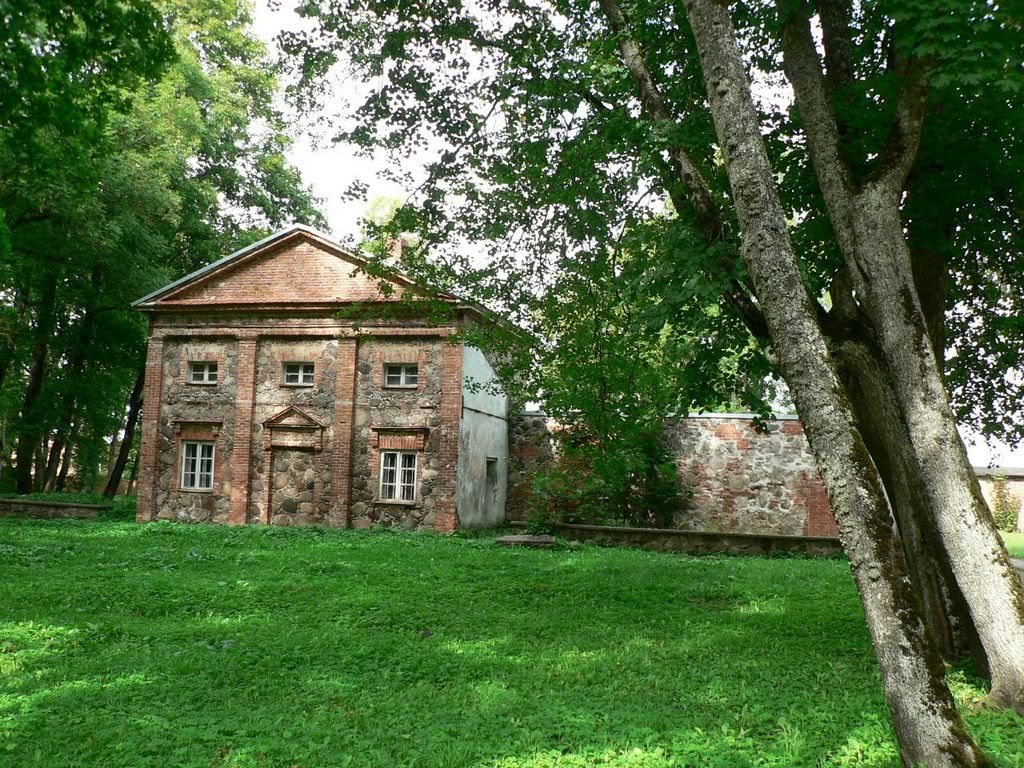 But here also several buildings that are outside of the modern manor area are forgotten: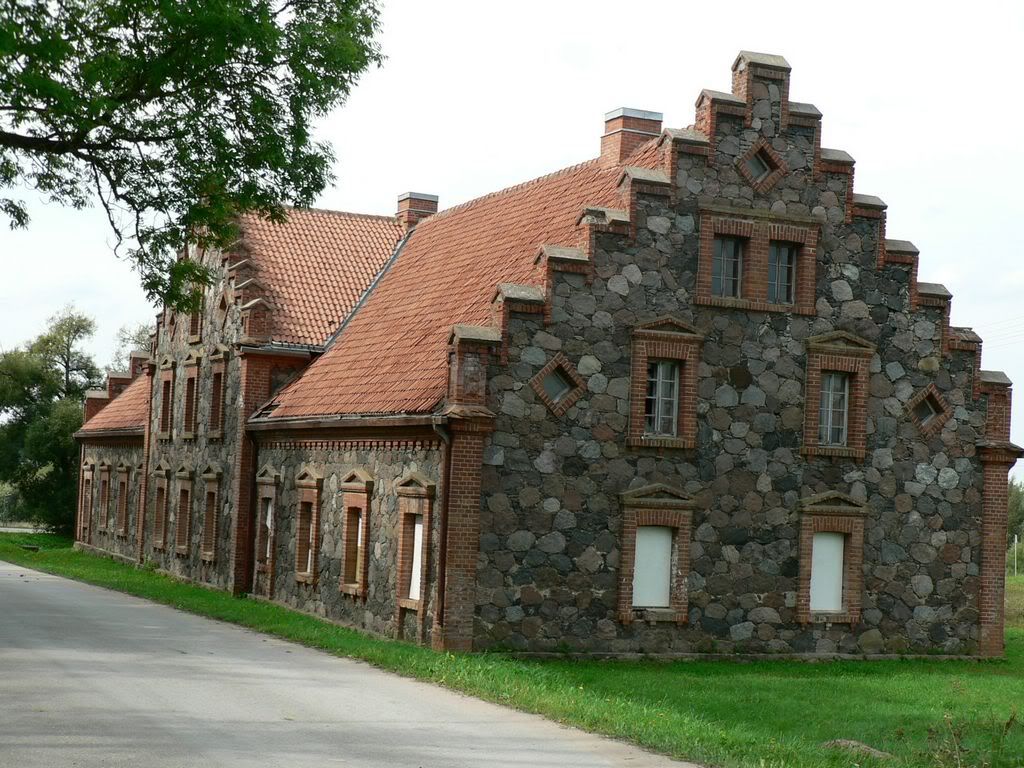 Good thing is that several modern houses in the neighborhood somehow complies with the manor buildings: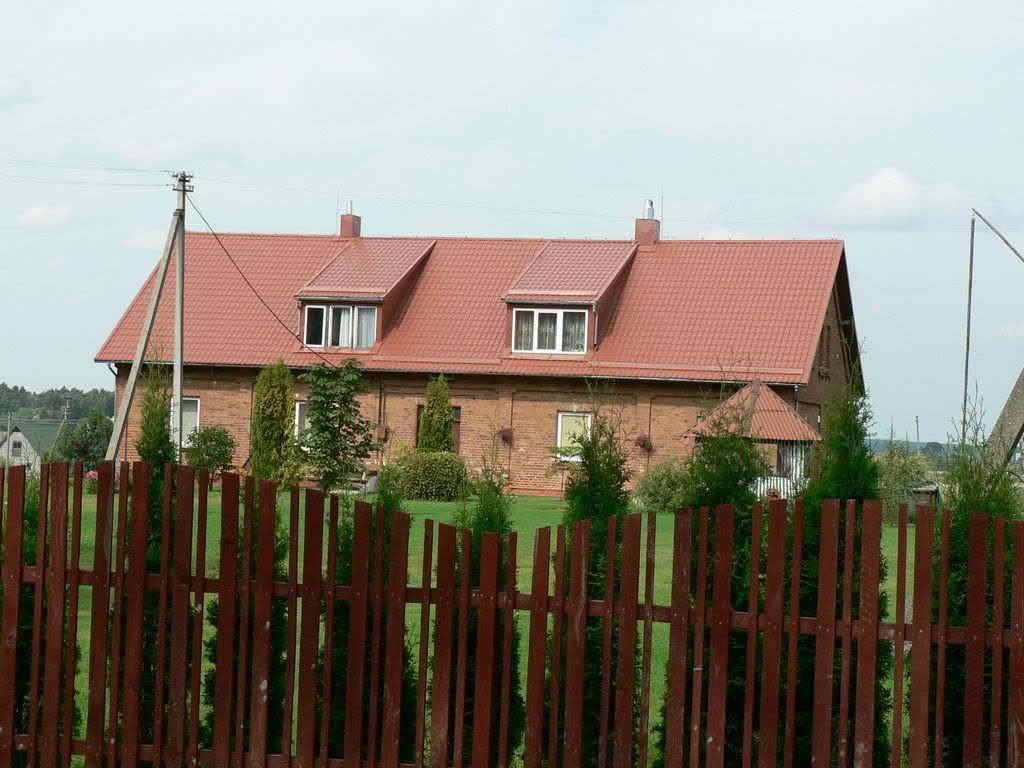 And finally let's go away from the old center to the modern one. In 1970s and 1980s modern Rokiškis center was developed about 2 km to the south. But in my opinion this is complete failure.


Municipality of Rokiškis: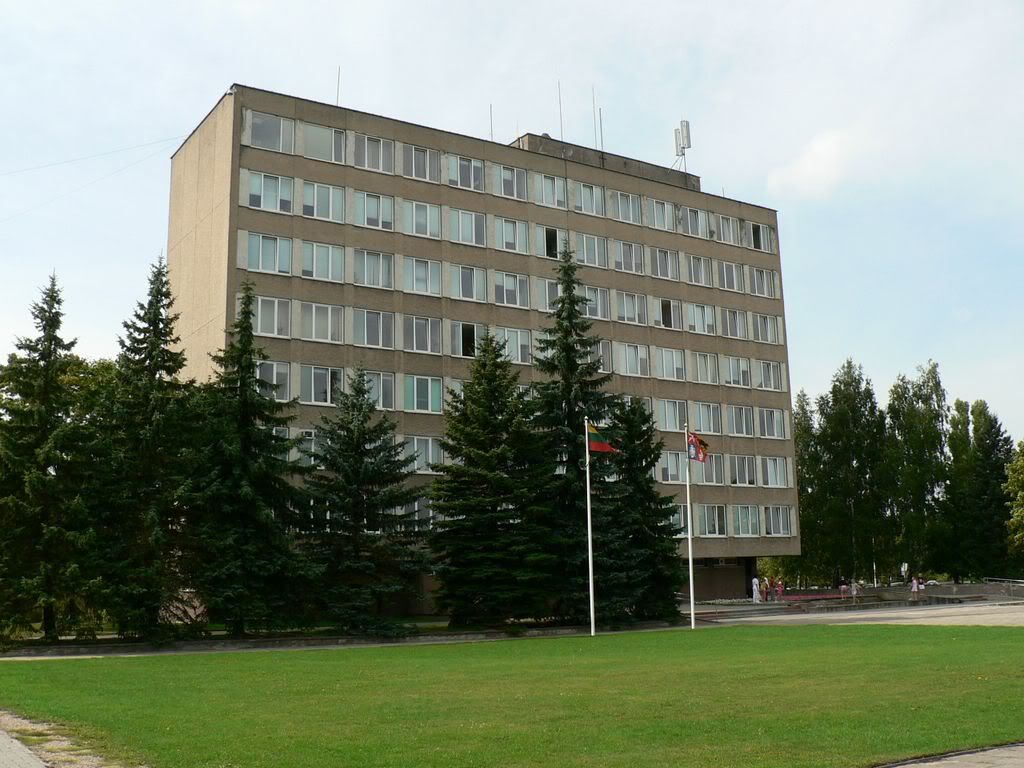 And the culture palace at the left of the municipality: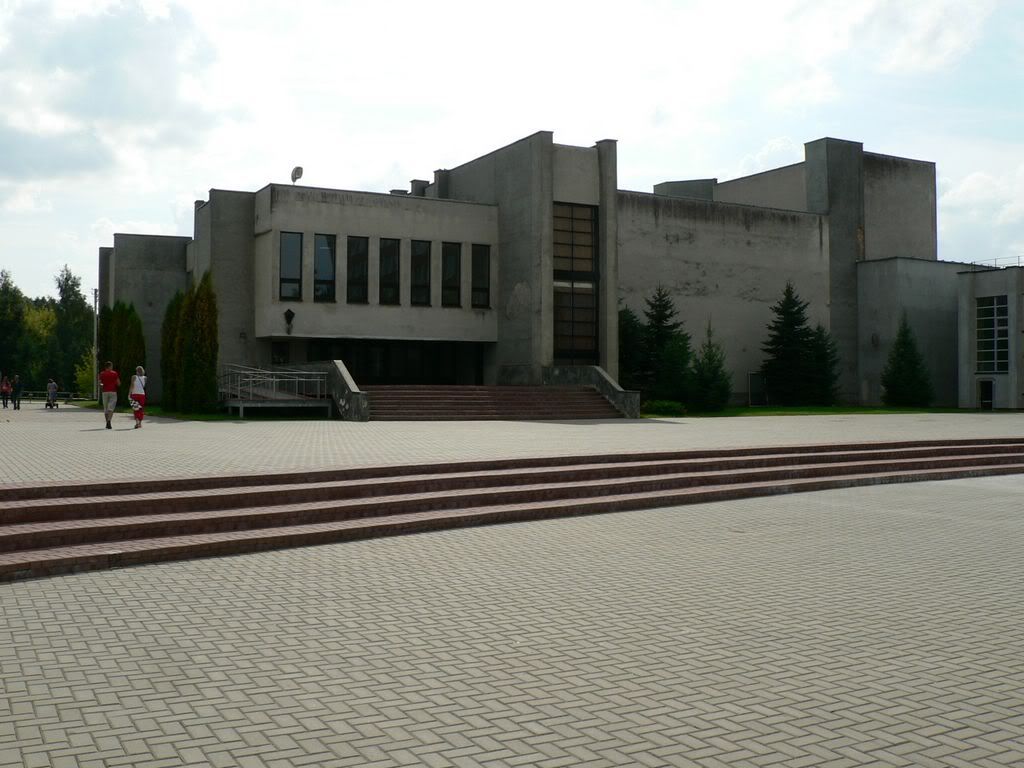 And that's all representative buildings in the new center ...


Going even further we can found Rokiškis railway station built between 1924 and 1938 (arch. Edmundas Frykas, author of railway stations in Marijampolė, Tauragė, Kretinga, Vilkaviškis, etc.):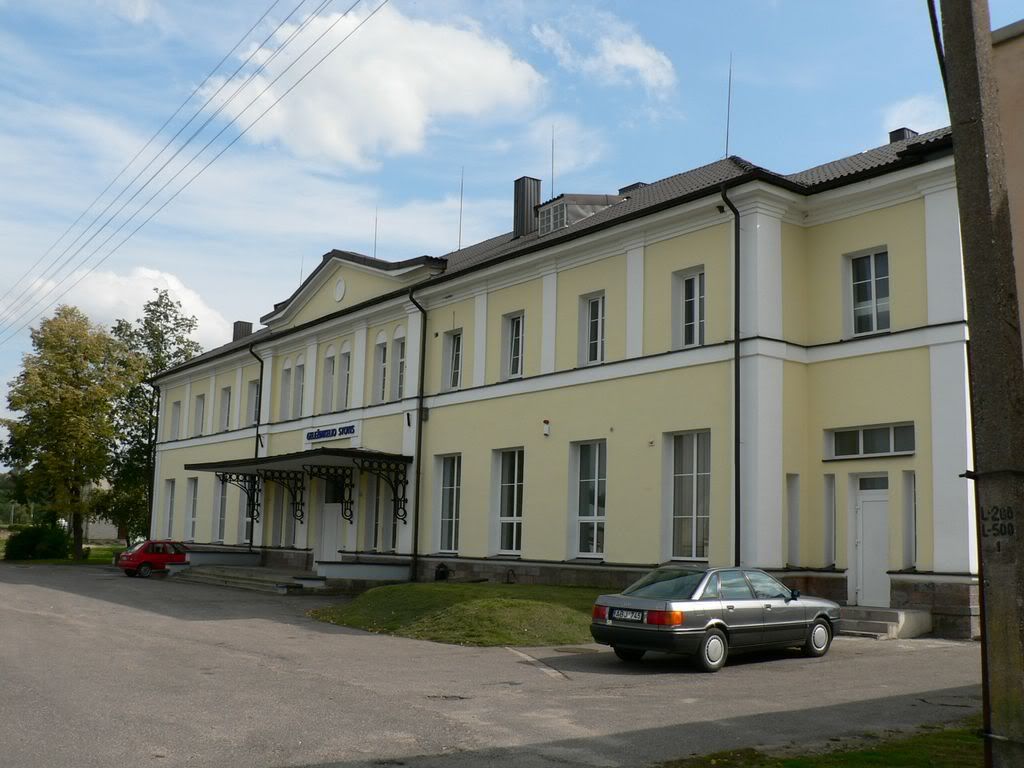 And it is interesting that trains from Šiauliai and Panevėžys still goes to the Rokiškis: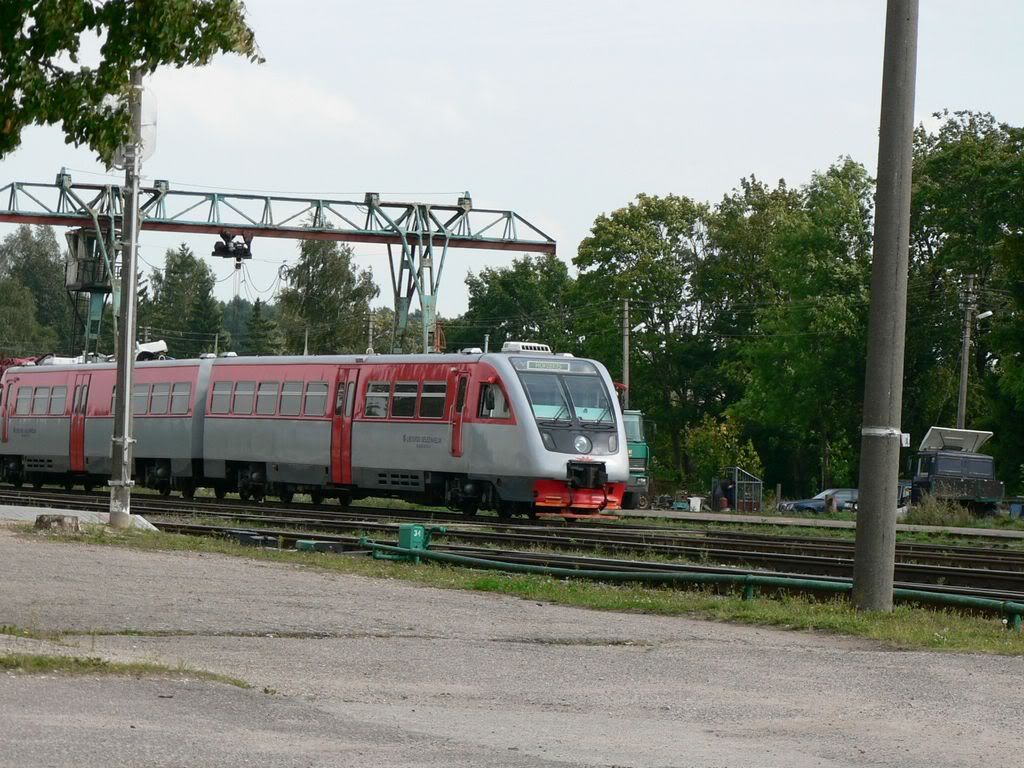 flag counter