Small report about two townships near Anykščiai - Troškūnai and Kavarskas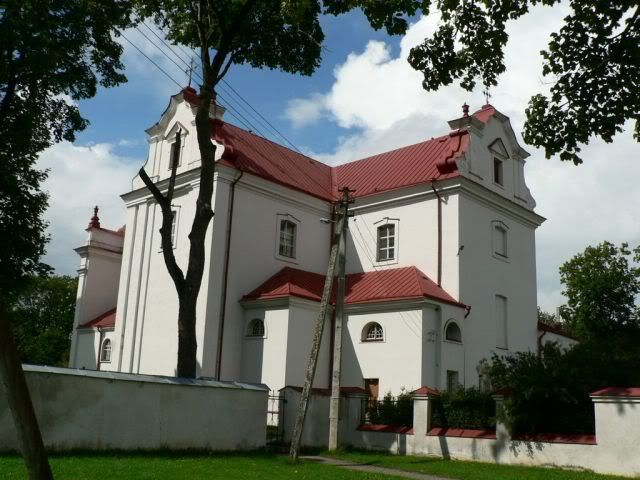 Last time I posted report about two villages near Rokiškis and this time I will post report about two townships near Anykščiai. I selected Troškūnai and Kavarskas. Both of them are located about 15 km from Anykščiai : Troškūnai in the western direction and Kavarskas in the southern direction.


Troškūnai today has about 500 residents but it was bigger in the XVIIIth - XIXth centuries so I can't call it village. Let me to call it township :))

The main dominant in the center is cloister with church. Cloister and church were built here in 1696-1698. They belonged to the Bernardine order. In 1770-1772 cloister was reconstructed and enlarged. In 1774-1788 new baroque church was built according the project of Martin Knakfuss. The church retained it's look almost unaltered up to our days. In 1788-1789 school was built nearby also according the project of Martin Knakfuss. In 1800-1803 belfry was built (arch. Pietro de Rossi).

In 1864 cloister and church were closed (school was closed earlier - in 1840). Again cloister was reopened in 1929 by the Franciskan monks only to be closed in 1944. From 1991 church and cloister again are used for the religious needs.

Church and part of the complex from the backside:




Part of the facade: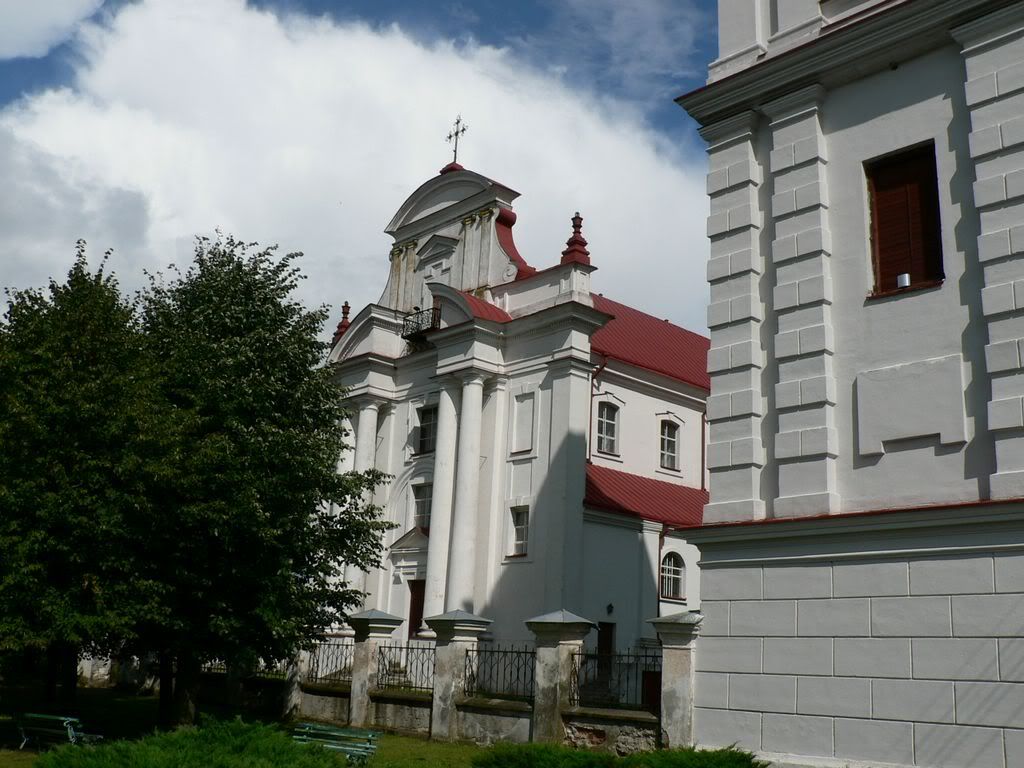 Cloister and school buildings: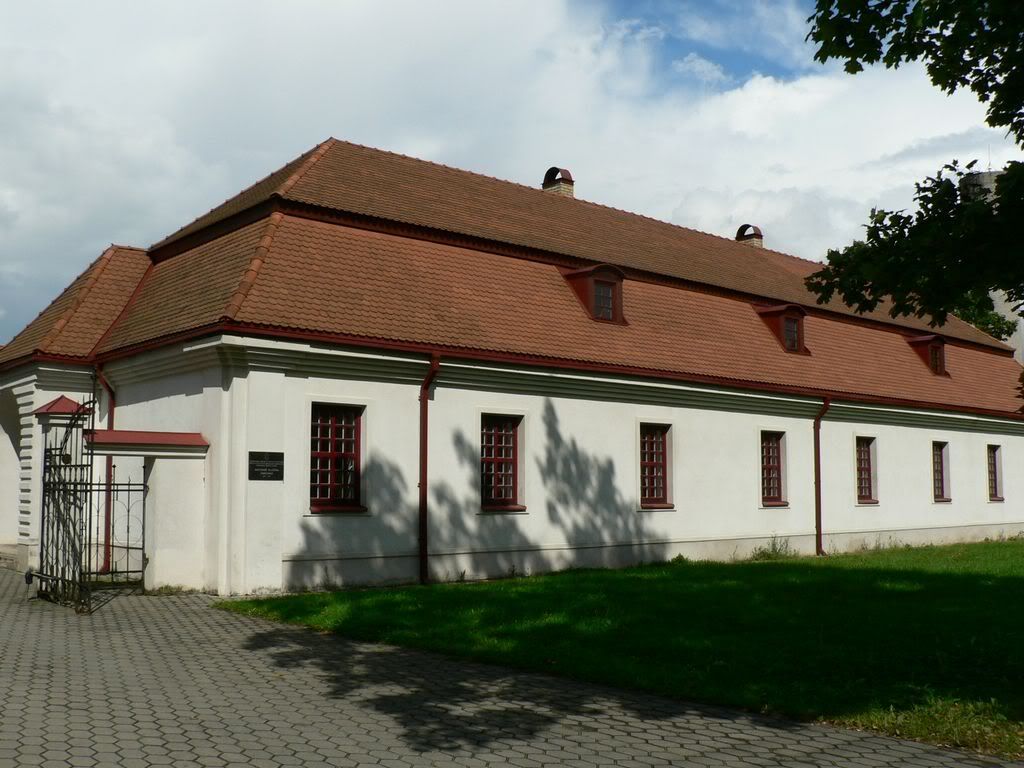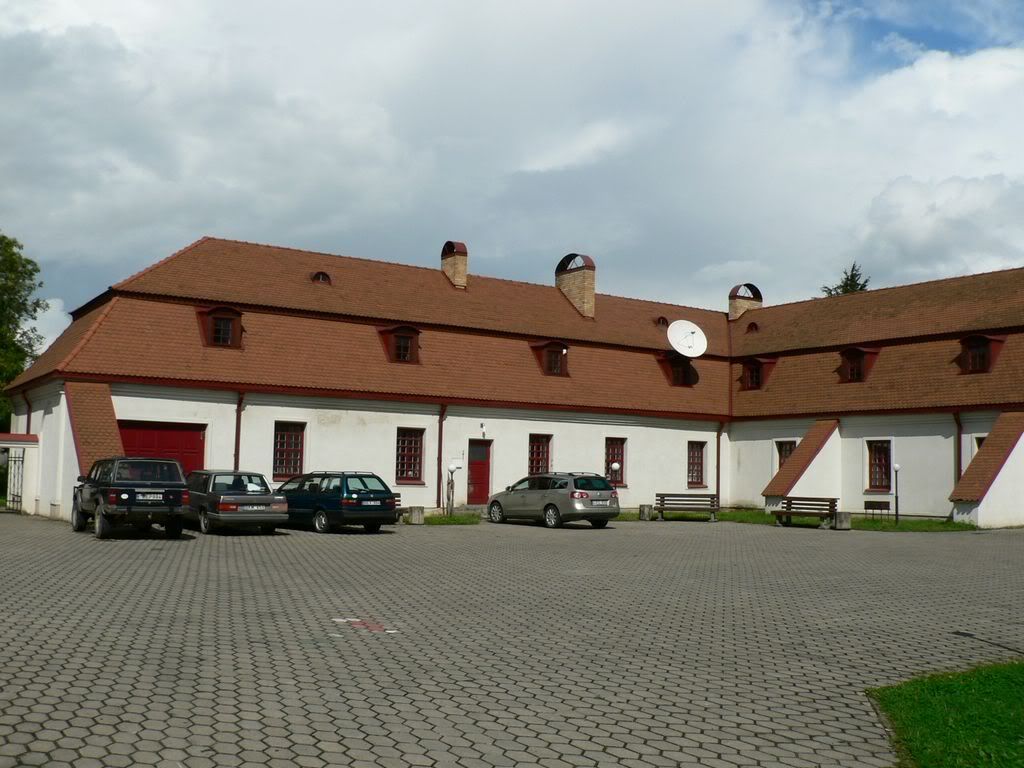 Belfry of de Rossi: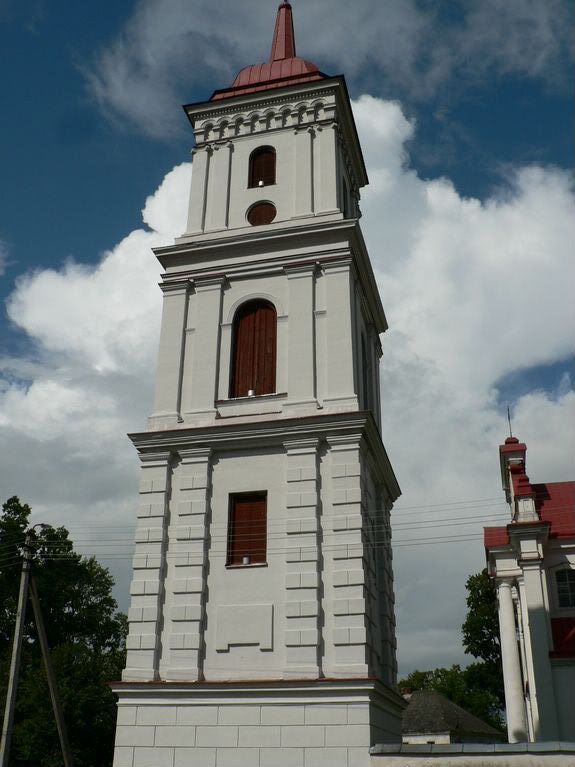 One of the former cloister buildings wasn't restored and remains unused: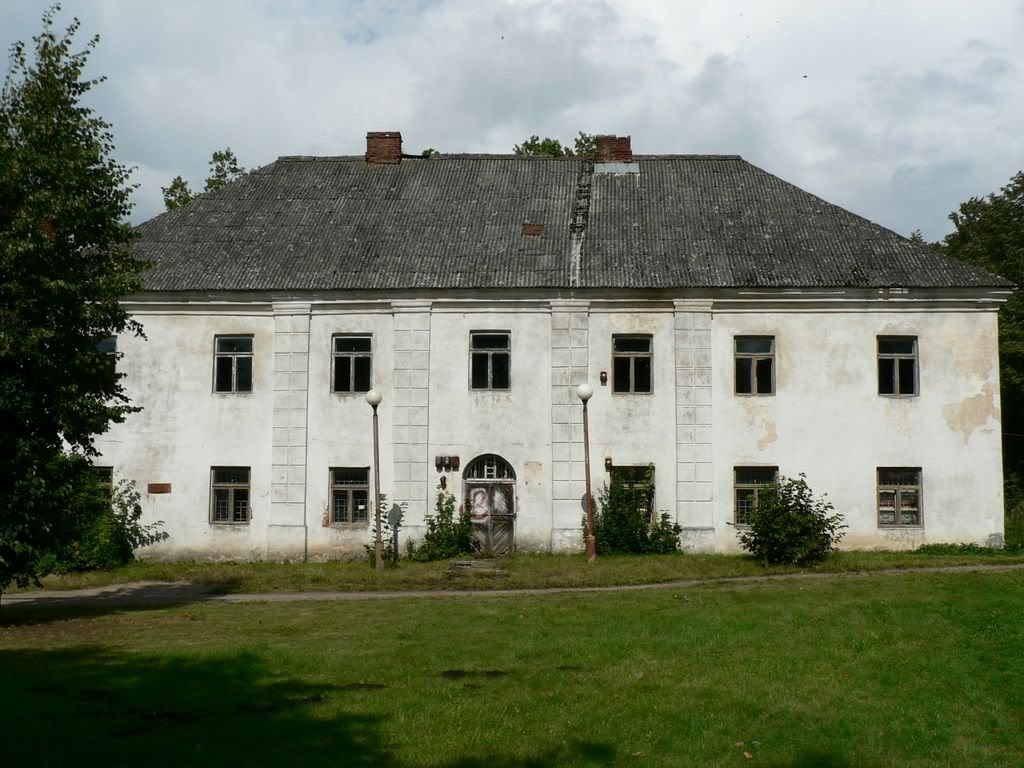 Near the church in the square is built in 2003 monument for partisan fighters (Troškūnai was one of the partisan district centers in 1944-1952):




In the center you still can see signs of the fact that in the past centuries Troškūnai was township :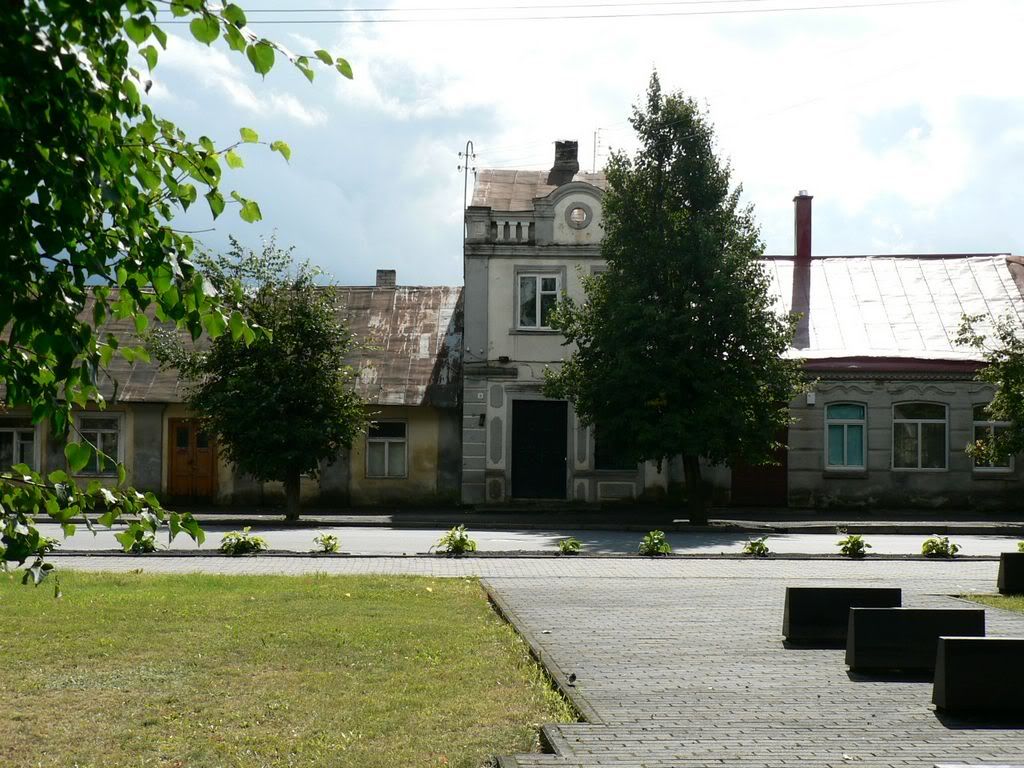 Some attempts to revitalize Troškūnai were done in the 1950s but later those attempts were given up. Sole witness of those attempts is this building with proud name "Troškunai hospital" :)))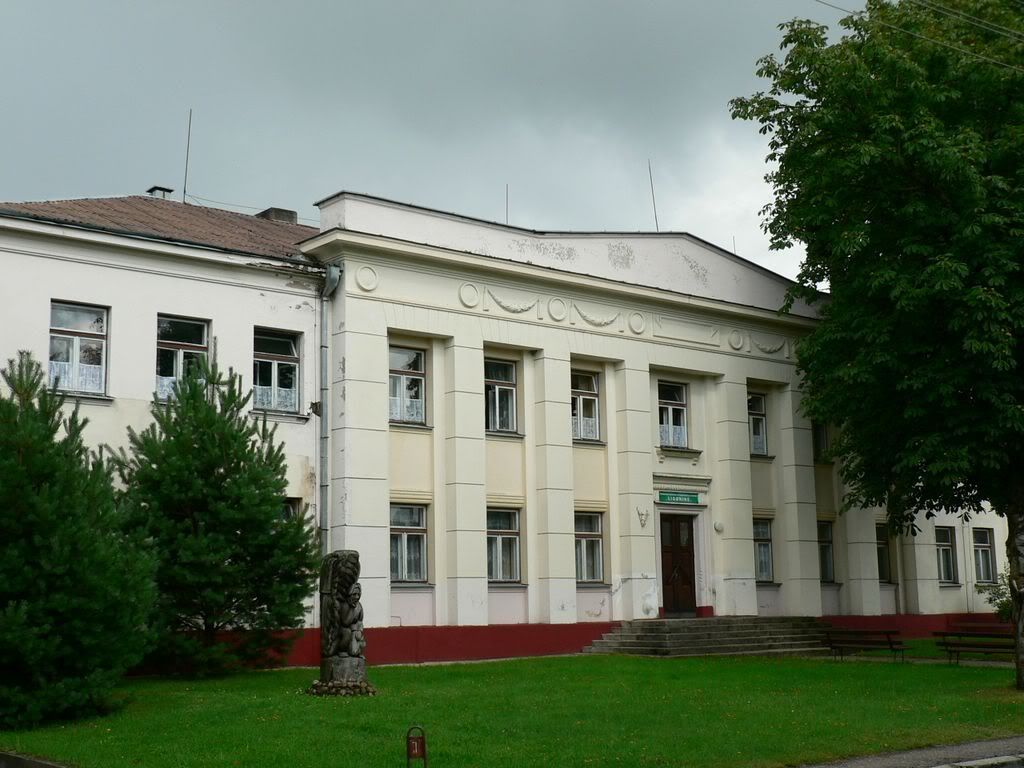 While the center of Troškūnai needs better maintenance outskirts are in significantly better condition. This is newly renovated school building: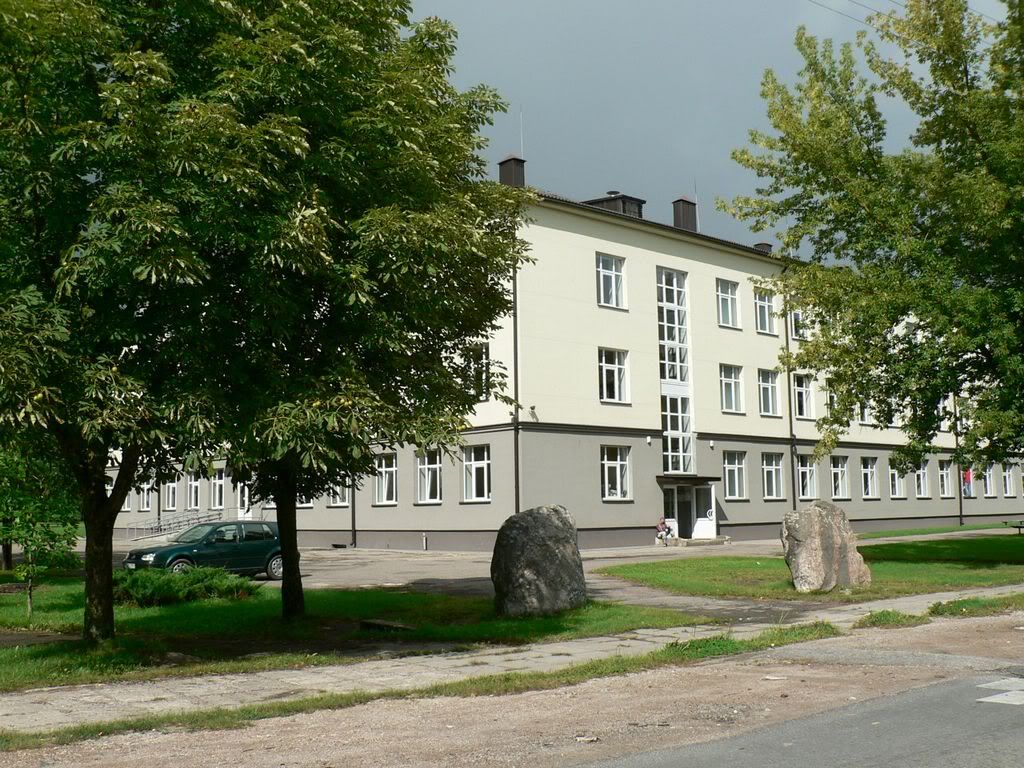 Another location is Kavarskas. Today it has about 600 residents and let me call it township :))) In the past Kavarskas was the property of many of the most famous families in the country: Astikas, Radziwills, Oginski, Tyszkiewicz, Sesicki.


One of the attractions in Kavarskas is small private hydroelectric station. In principle it satisfies the needs of the township and sells some amount of energy. Hydroelectric station was built around 2000 using dam built in the 1950s with the aim to regulate water level in the Šventoji and Nevėžis rivers: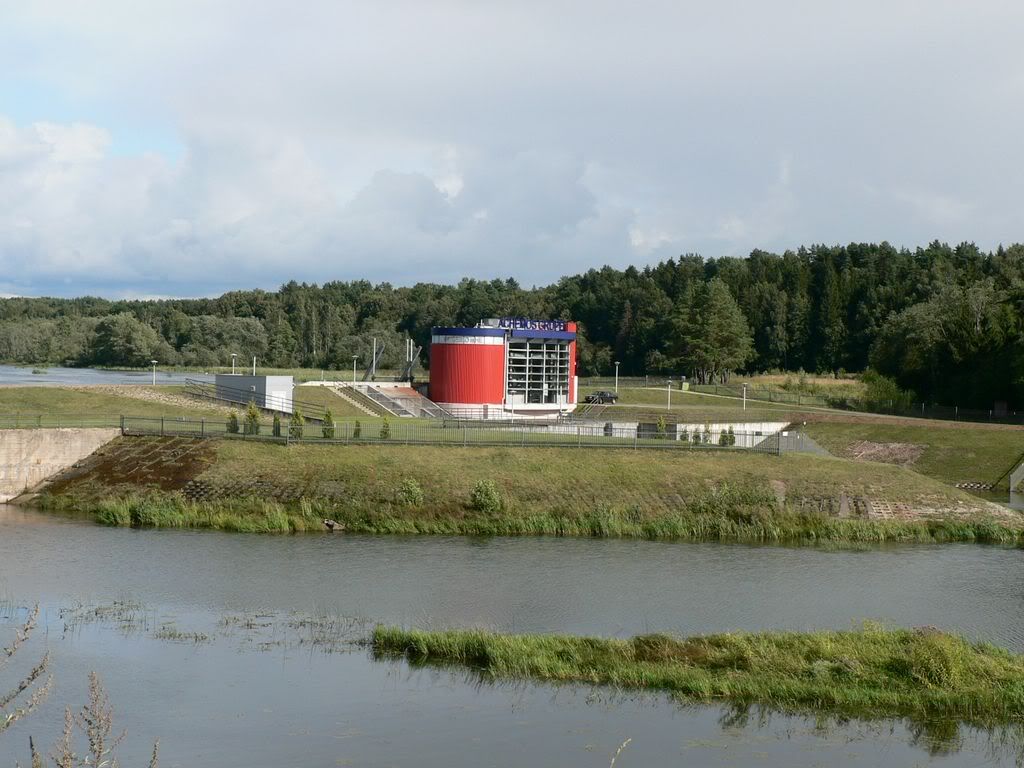 This is my generalized photo of Kavarskas - I don't want to show any house particularly :)))






Only Kavarskas church and it's clock deserved my attention. First brick church in Kavarskas was built in 1636 - 1697. Later it's reconstruction was founded by Michal Oginski. This church burned in 1842 during great Kavarskas fire (this is the greatest fire in township history). In 1857 construction was started and was finished only in 1887 (the construction was halted in 1864 and restarted only in 1881).






Particular attention I paid to the clock on tower of the church: it seems that this is original clock from the middle of XIXth century: