In this series I want to visit two towns (one town and one township) in Samogitia that were strongly related with the Oginskis family - Rietavas and Plungė. In the first part we will go to the Rietavas - township which was more important for the Oginskis but unfortunately retained less signs of this family these days:





Rietavas and Plungė are two towns (Rietavas should be called township) in the western part of Lithuania , in the historic Samogitia region.
This map shows the location of those places: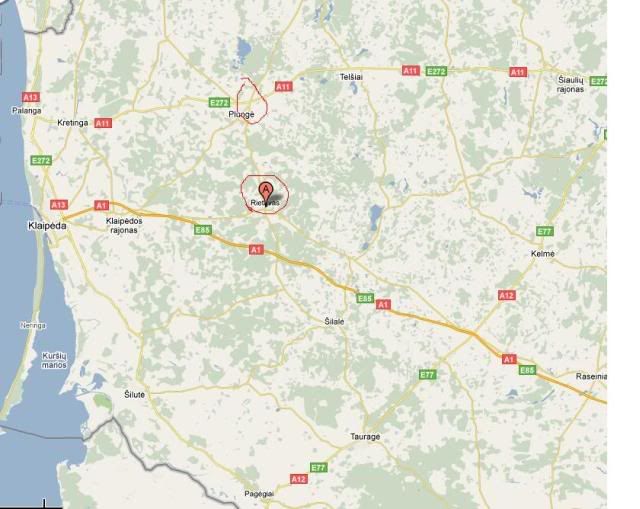 Historically both of them were strongly related with the Oginski family. I will start from Rietavas which is smaller and retained less signs of Oginskis these days but was more important for the Oginski family.

Tadeusz Oginski married widow of count Kristup Tyszkiewicz - Jadwyga and became the owner of Rietavas estate in 1763. He had son Andrzej and grandson Michal Kleofas Oginski, author of world famous Polonez. Michal Kleofas was active in the Grand Duchy politics, was active participant of 1794 uprising. After 1795 he was forced to emigrate but in 1802 Alexander I allowed him to return back to the homeland and retain control over Rietavas district. When in 1815 he lost all hopes to restore Rzeczpospolita or MDL he left Lithuania and lived in Italy, in Florence, were he died in 1833.

In Florence was born his sone - Ireneusz Kleofas. Ireneusz returned back after father's death to Rietavas and began a series of innovations here. Those activities were continued by his sons Bohdan and Michal. Between those innovations was establishment of musical school , construction of the first phone line in Lithuania in 1882 (Rietavas - Palanga for the talks with count Tyszkiewicz, length 75 km), construction of the first electric power station in Lithuania in 1892, innovative breeding-ground and very many other good things. Unfortunately when Bohdan died childless in 1909 estate was left unused. In 1914 huge fire occurred, during WWI estate suffered further damage. In 1926 it was bought by the local businessman who decided to destroy badly damaged residence. In the 1960s- 1970s a series of typical soviet era buildings were erected in the Oginskis estate area.

But anyway let's go and let's see.

Some entrances to the former estate remained or were restored:





This lion was restored: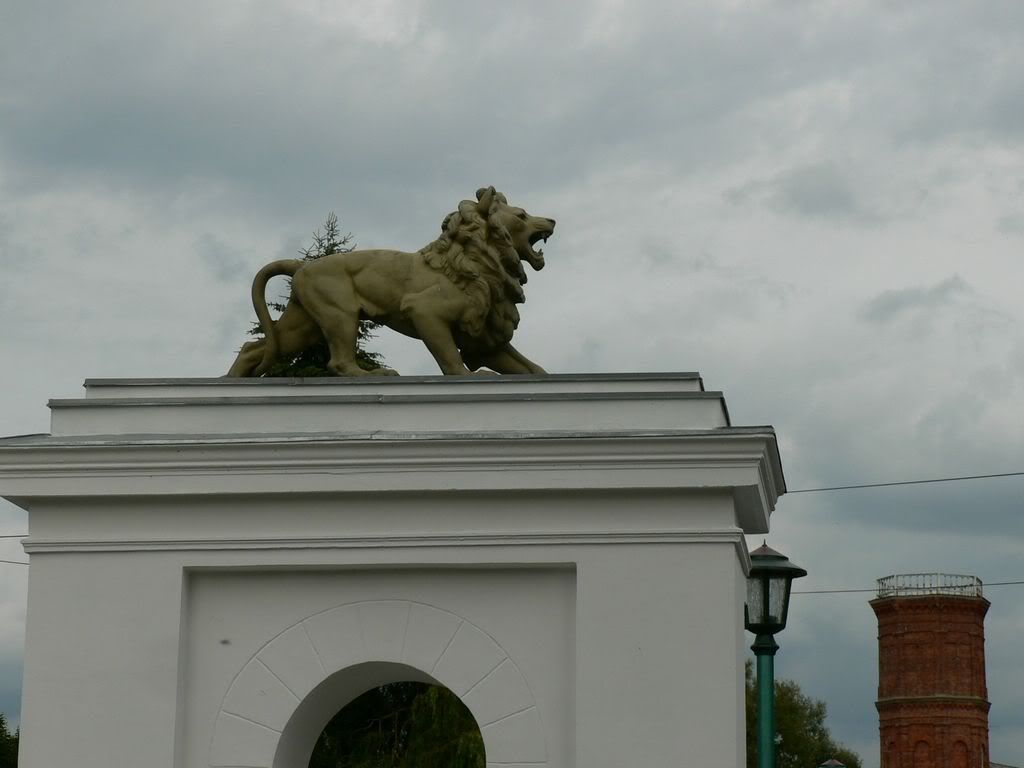 In 1992 near the former gates was placed memorial table urging to stop and bow one's head to commemorate Oginski's and their innovations (phone line, electrical power station) for the town and homeland:




But the main entrance to the former estate these days looks like this ....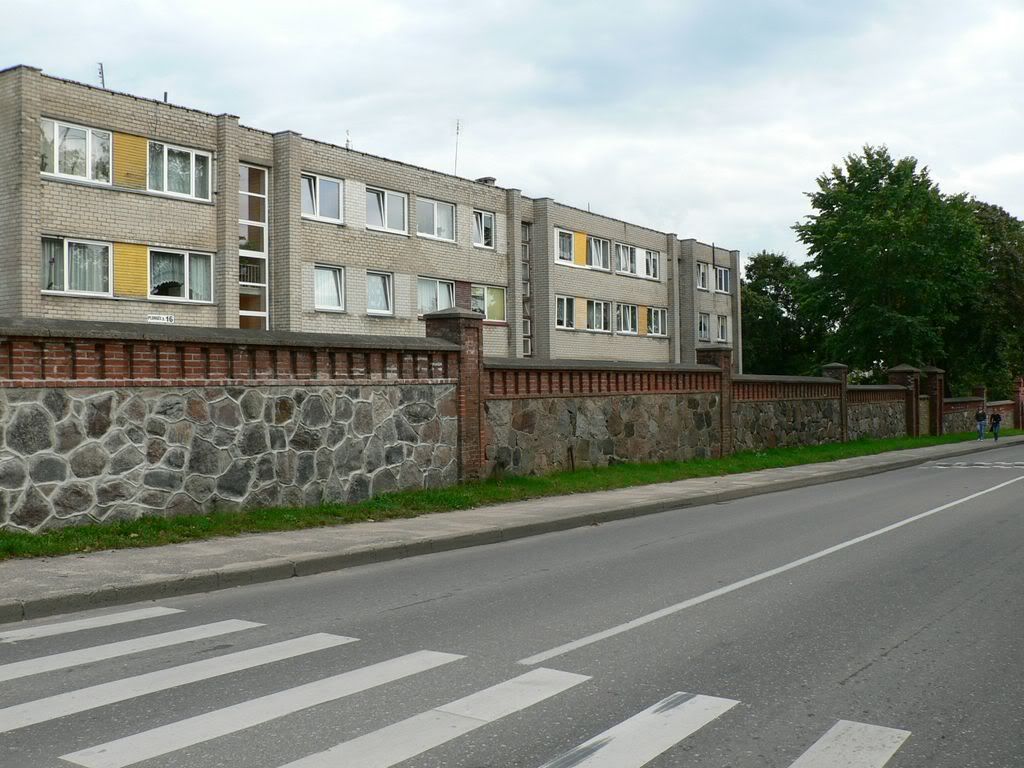 Side entrance remained better. Former sentinel house: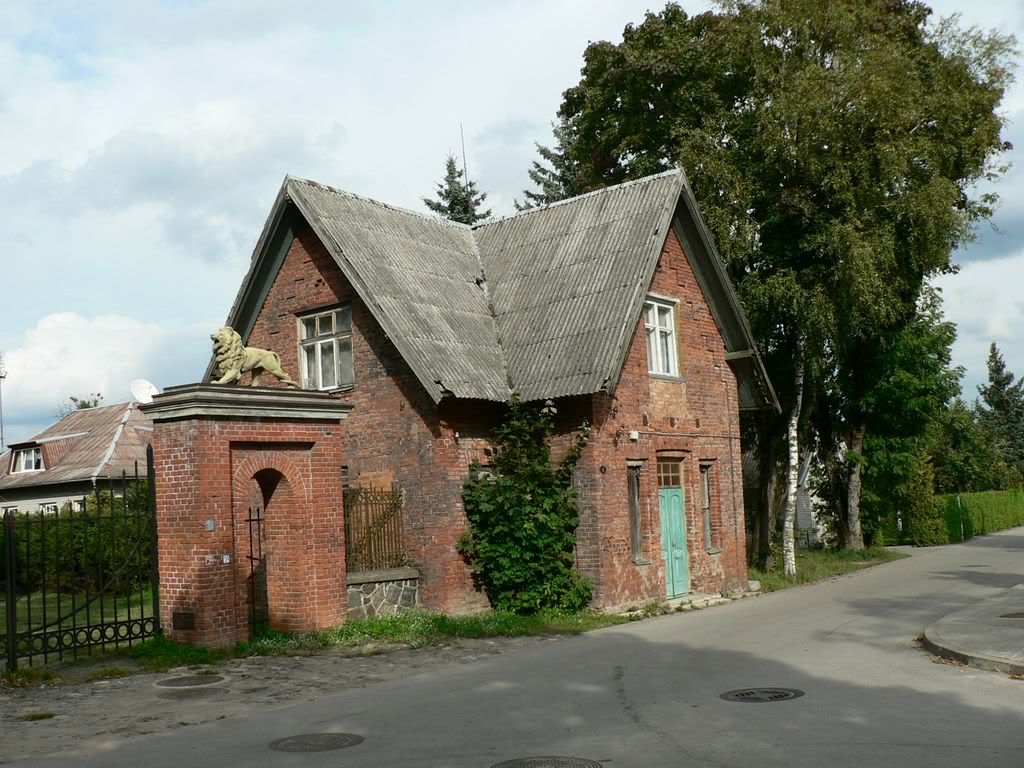 One of the remaining buildings of the estate: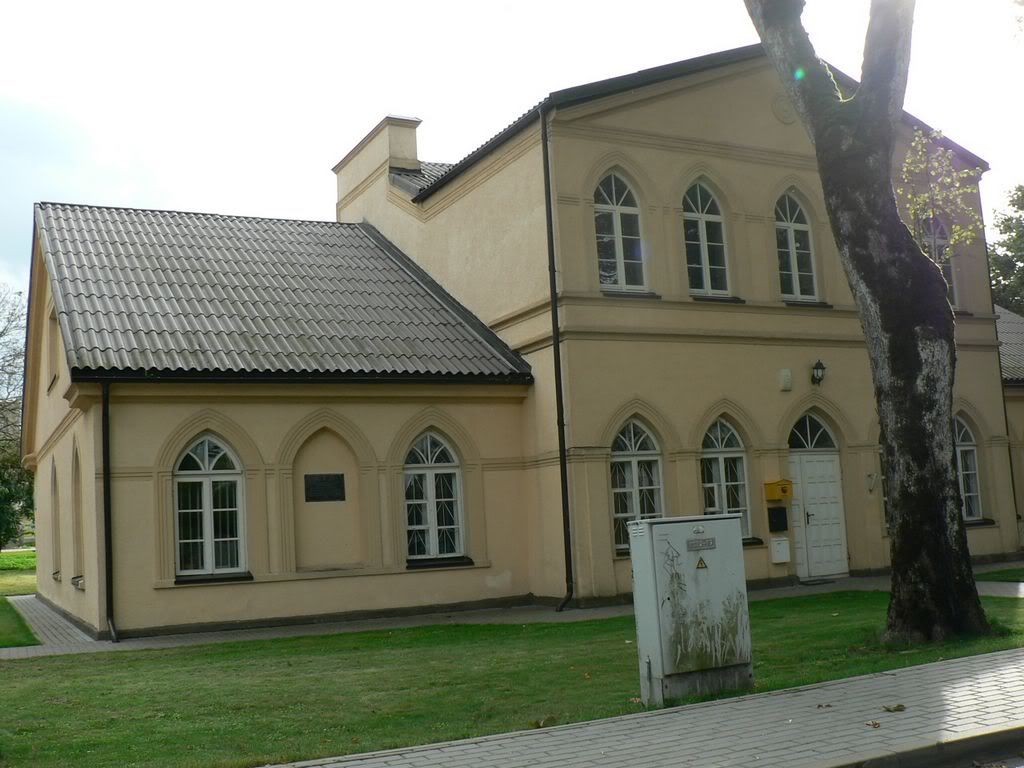 150 years ago here was Oginski park: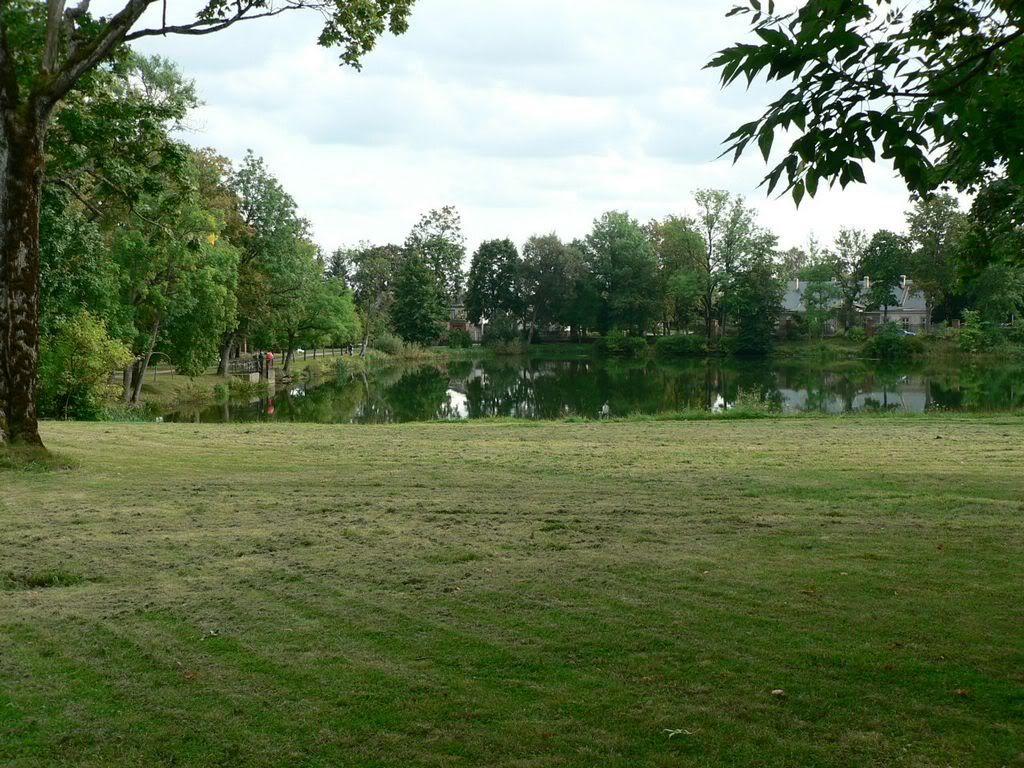 Those pillars is all that remained from residence: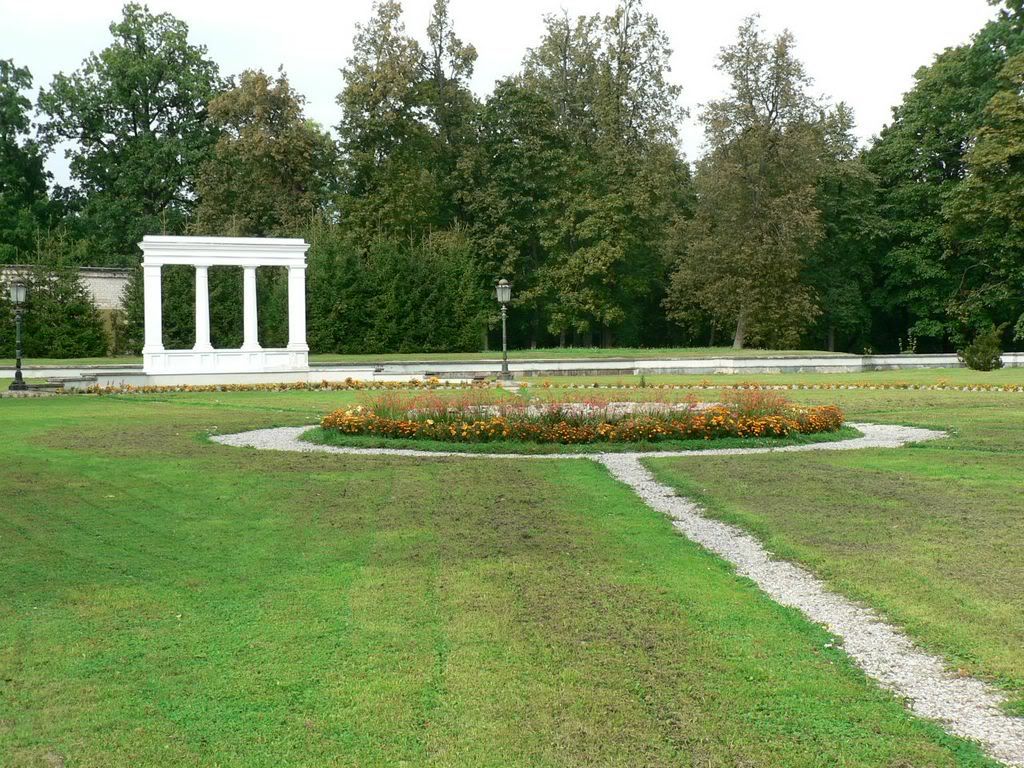 Fortunately some other estate buildings survived. Between those surviving is former musical school. Oginski's established and financed musical school which had enormous impact for the Lithuanian musical culture of XIXth century. They financed the education of poor children as well and vast majority of Lithuanian musicians (including most popularized composer and artist Čiurlionis) of that period got first musical education in this school. Today school building is used as local ambulance: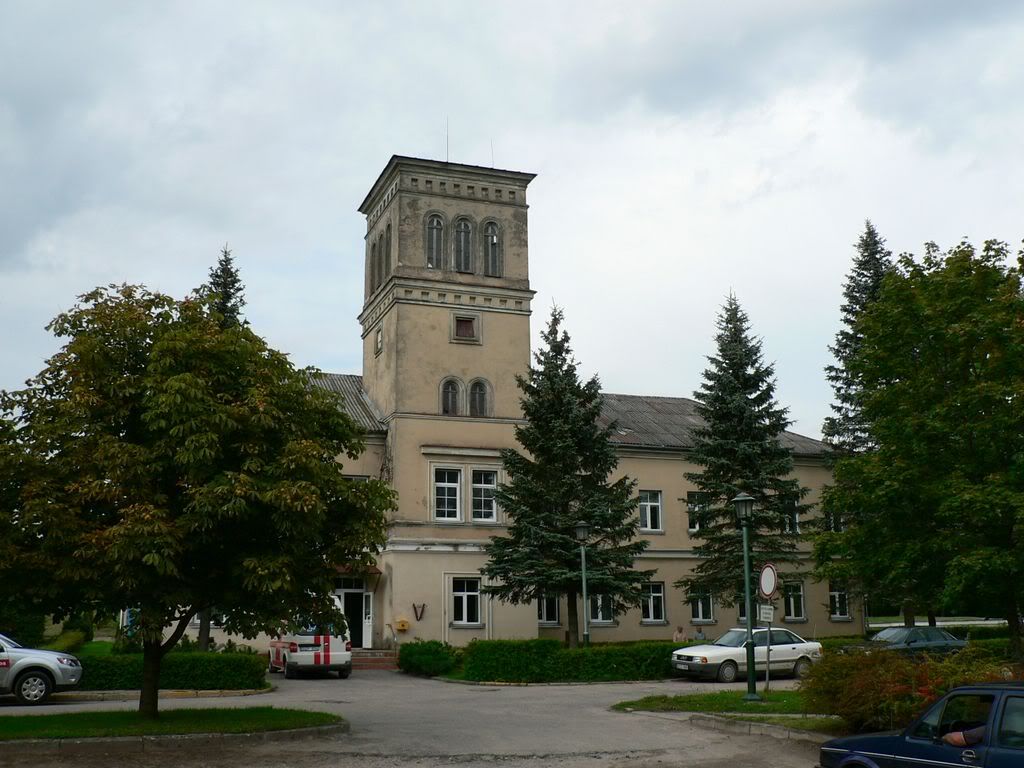 School wasn't small as you can see from side: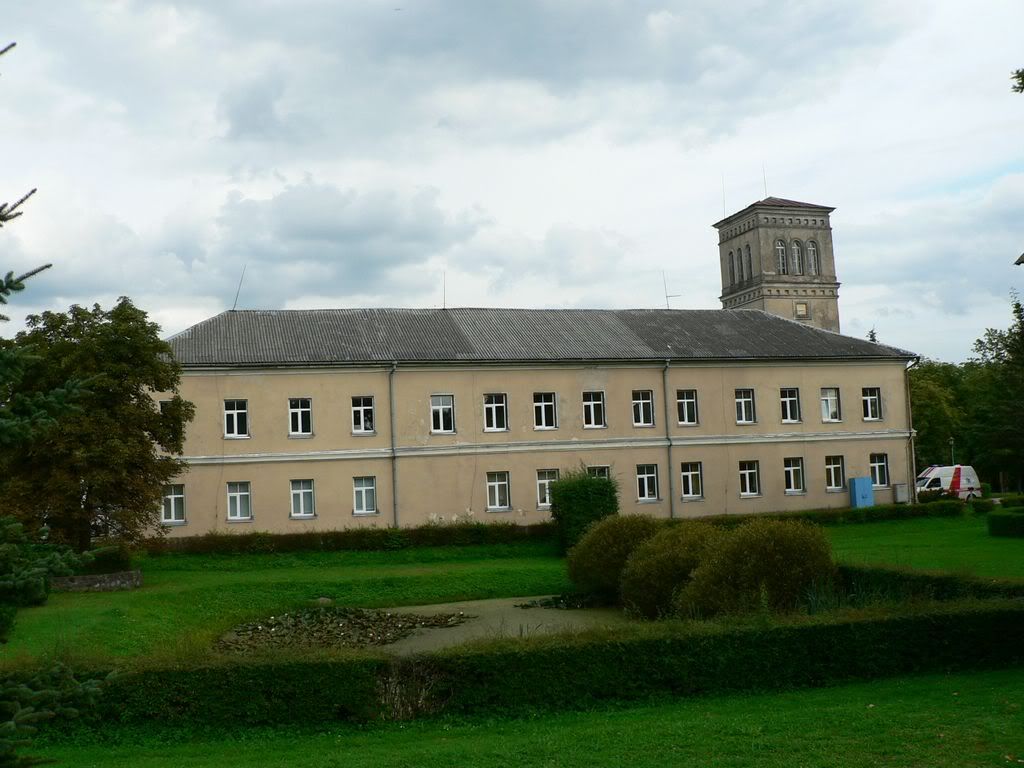 Dormitory for musical school children:




One of the other remaining estate buildings: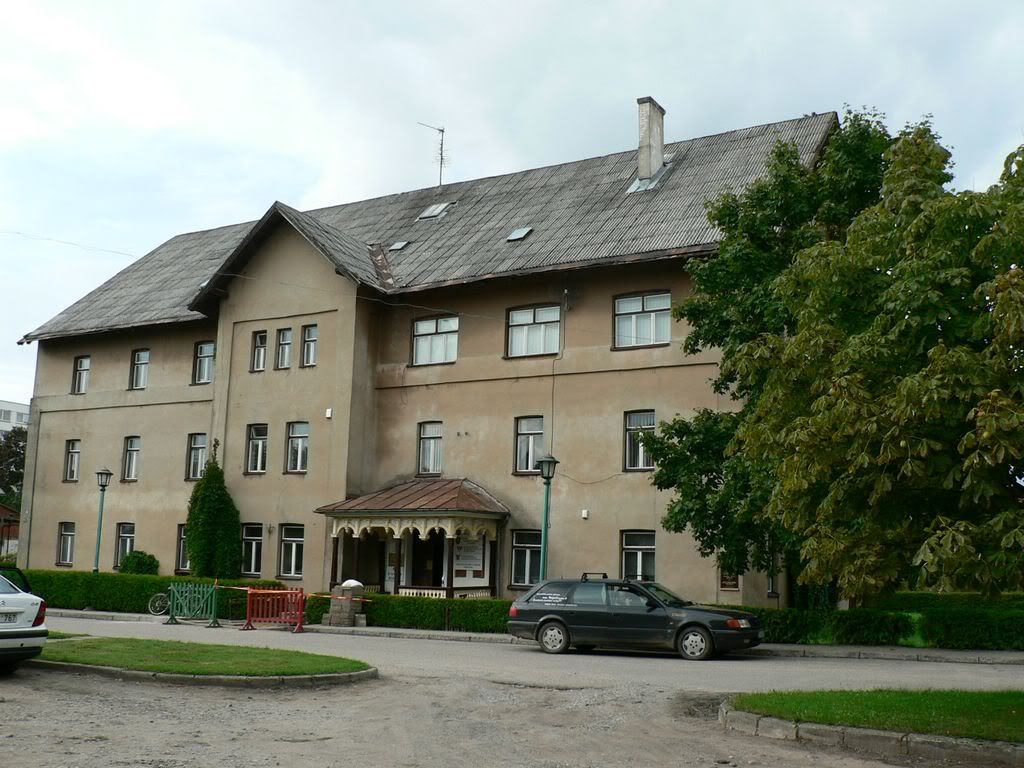 This building was the first electric power station in Lithuania: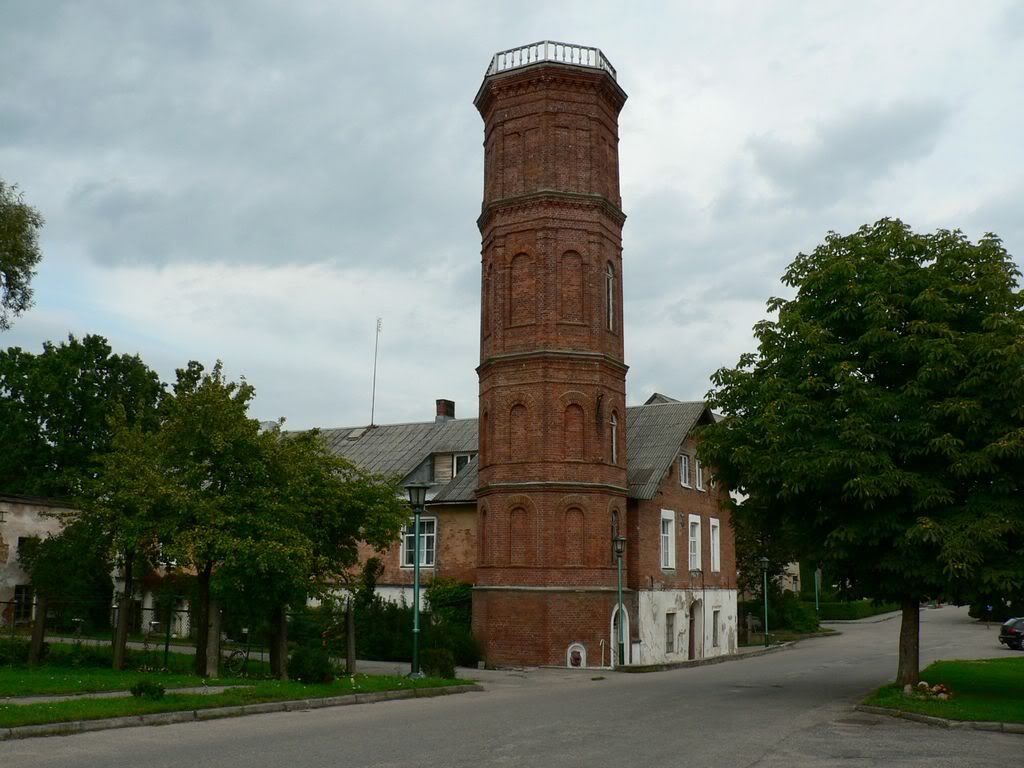 Unfortunately in the 1970s agricultural school was built at the northern corner of the estate - not impressive building at least:






Old cemetery of Rietavas was ruined down in the 1960s but the graves of Oginski's survived. Ireneusz, son of Michal Kleofas: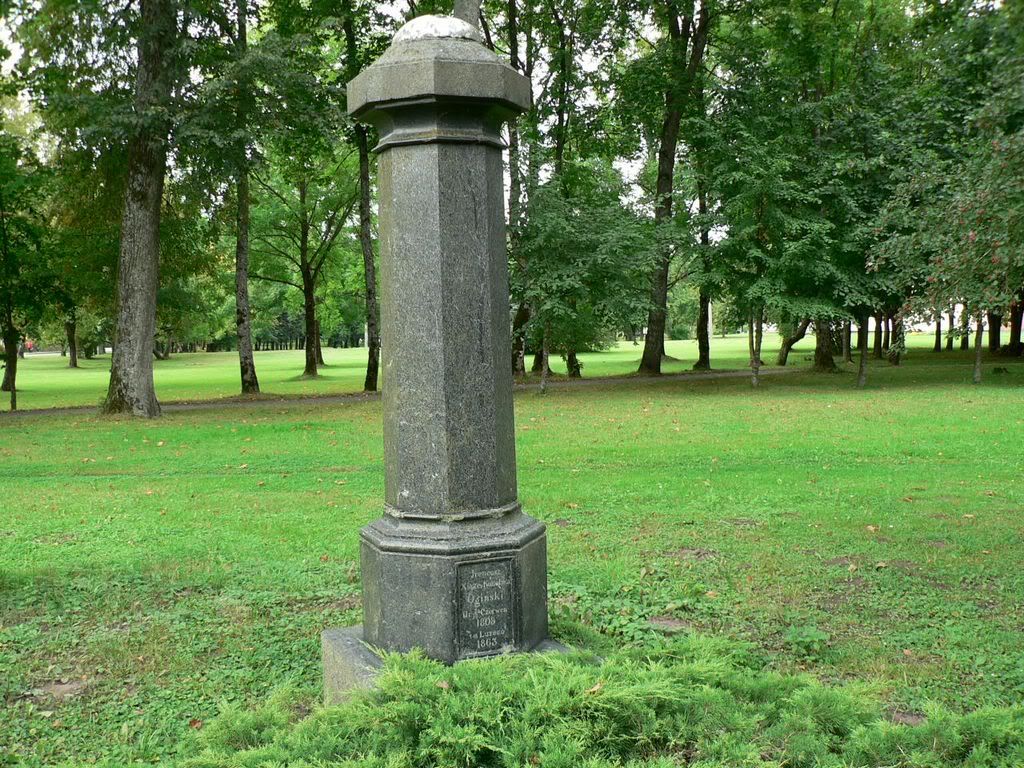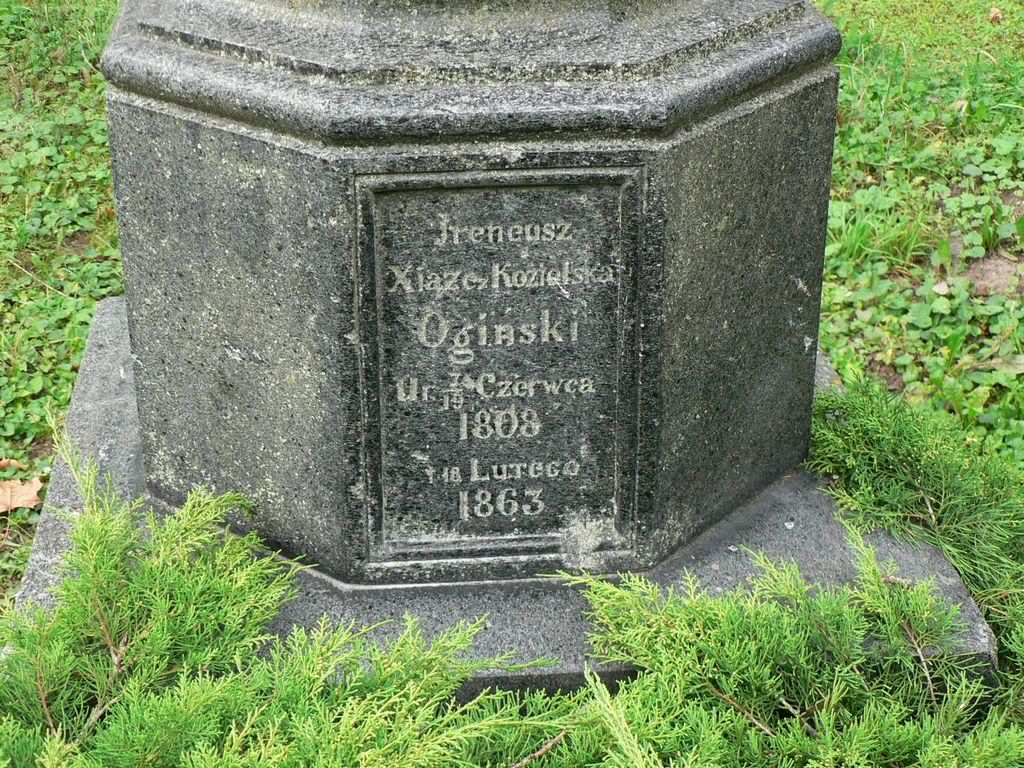 And family mausoleum:





The memorial desks of Michal and his mother Olga Kalinovska doesn't survived and were replaced with the new ones: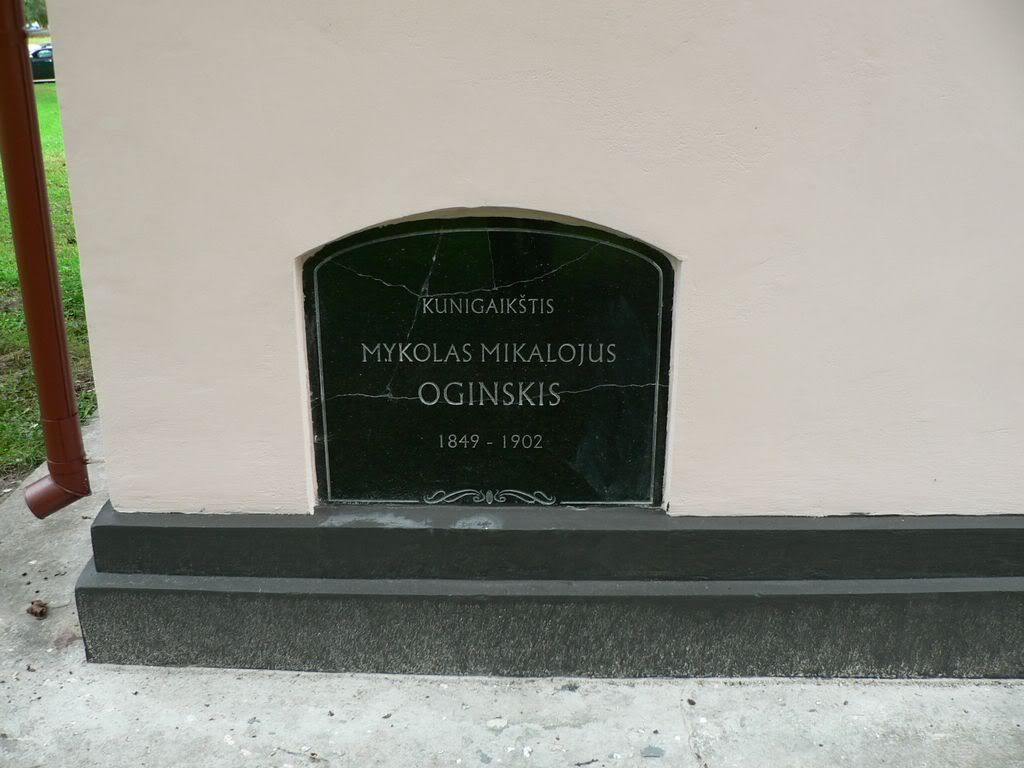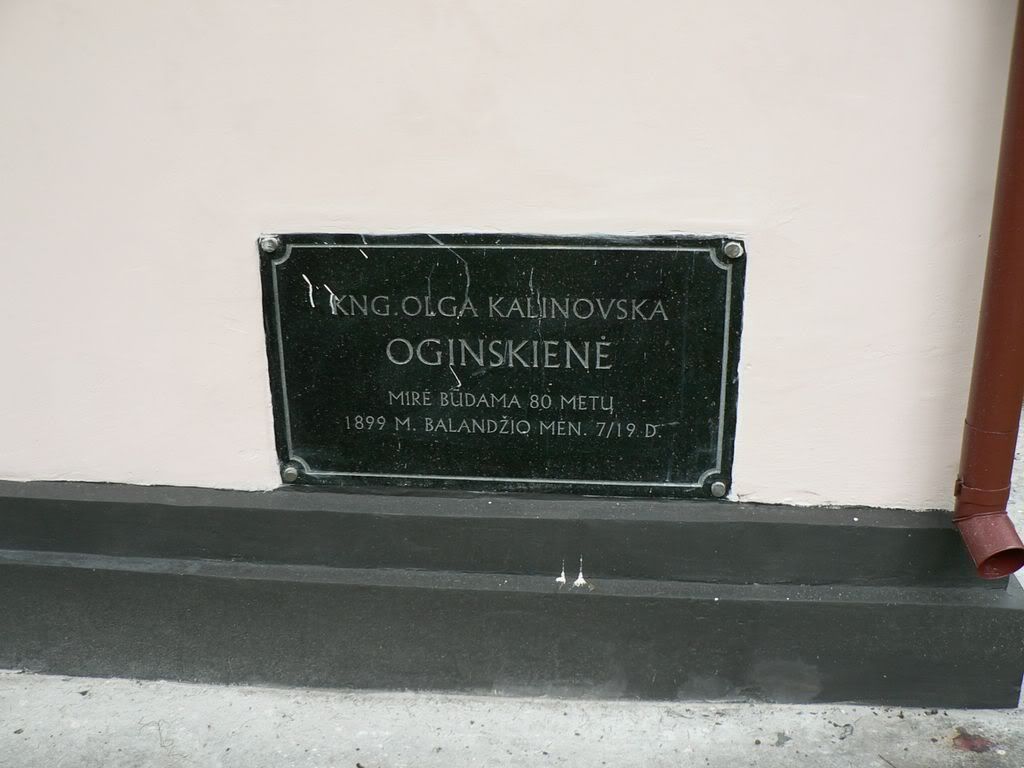 Bohdan desk survived - ostatni z rodu ksazat Oginskich ...





Nearby Jewish activists built monument for the Jewish scholars Aba Rabinotwitz and Shmuel Fundler killed by the Nazi supporters: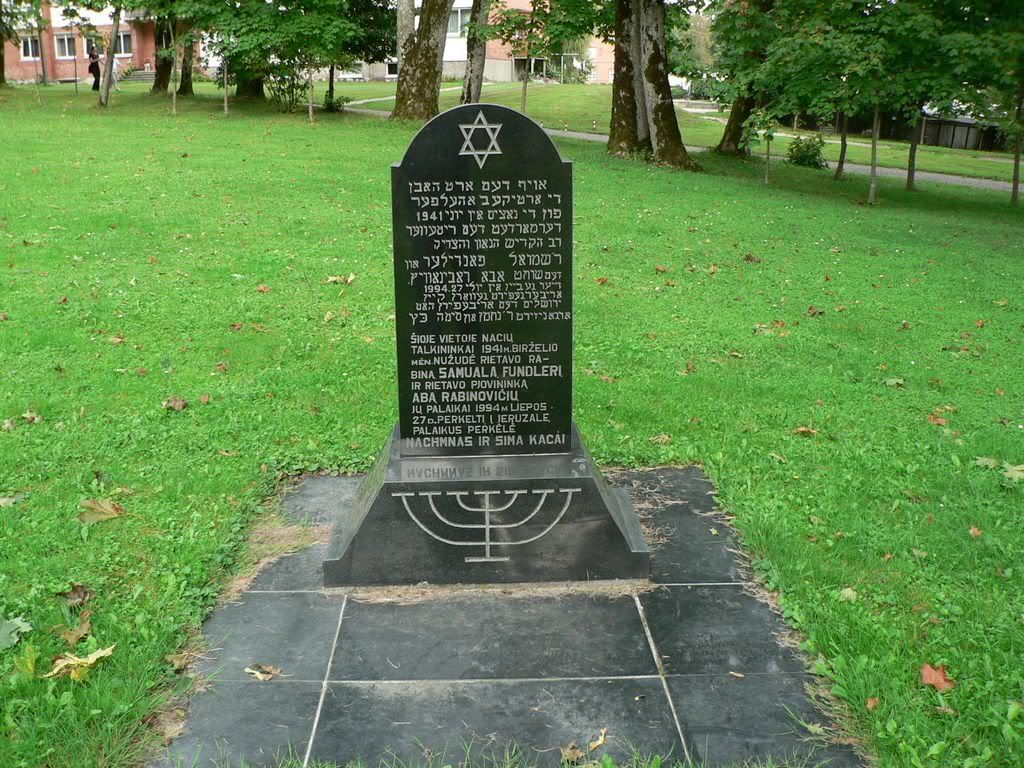 Deep musical traditions in Rietavas:)))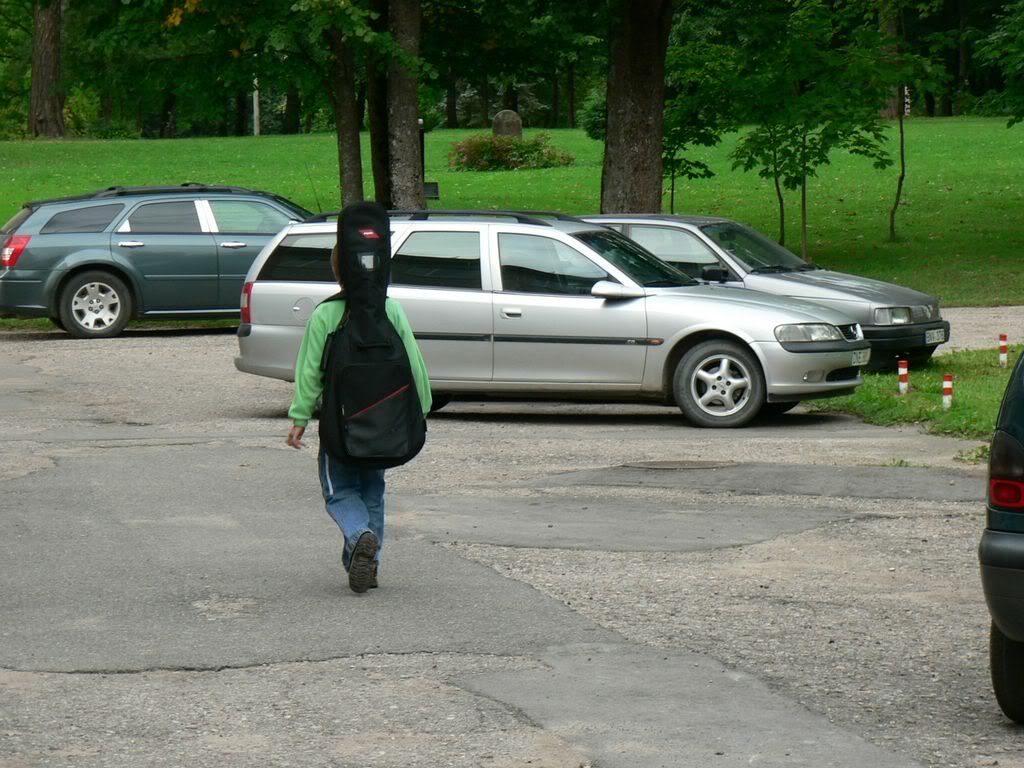 But one of the Oginski's signs left in Rietavas very well. It is Rietavas church. Initially it was designed by the Polish architect living in Rome Gąsowski but Ireneusz later attracted world famous architect to design his church - Friedrich August Stueler. This architect designed very many buildings over Europe (Museum of Fine Arts in Stockholm, Hungarian Academy of Sciences in Budapest, Neu Synagogue in Berlin,
Friedenskirche (Sansouci) in Potsdam (most similar to the Rietavas church), University of Koenigsberg complex (didn't survived), Alte Nationalgalerie in Berlin, Schwerin castle, and many many others, was the author of the unrealized project of the reconstruction of the Winter palace in St. Petersburg).
This church was the first object in Lithuania illuminated with electrical lamps: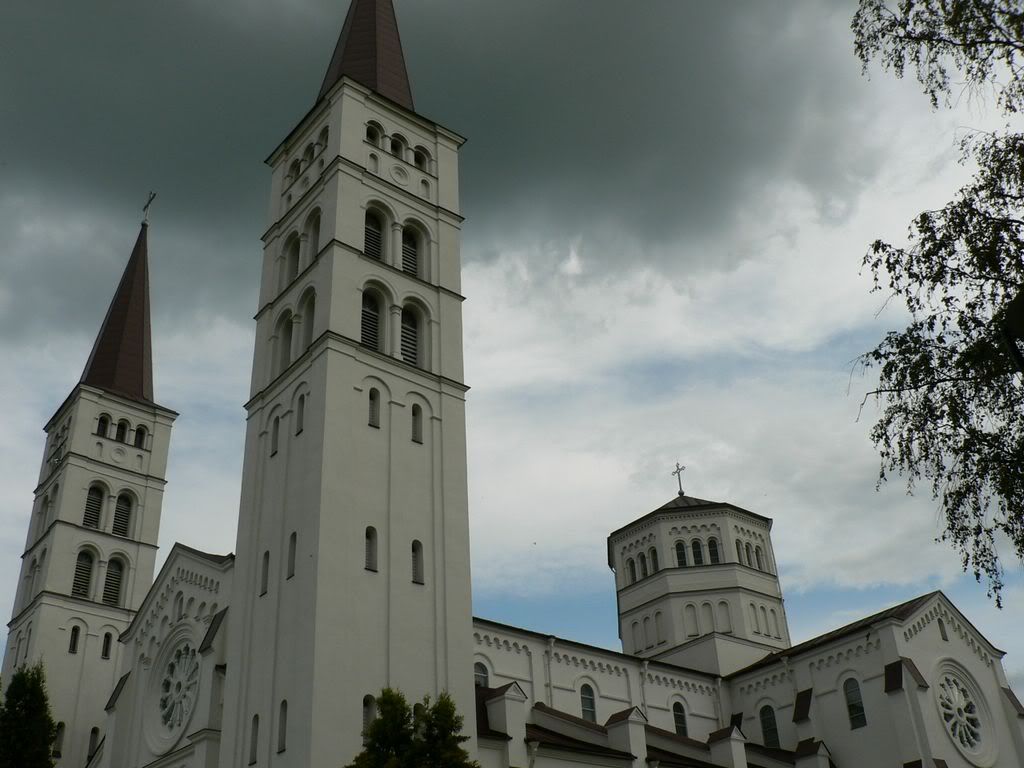 Elements of decor: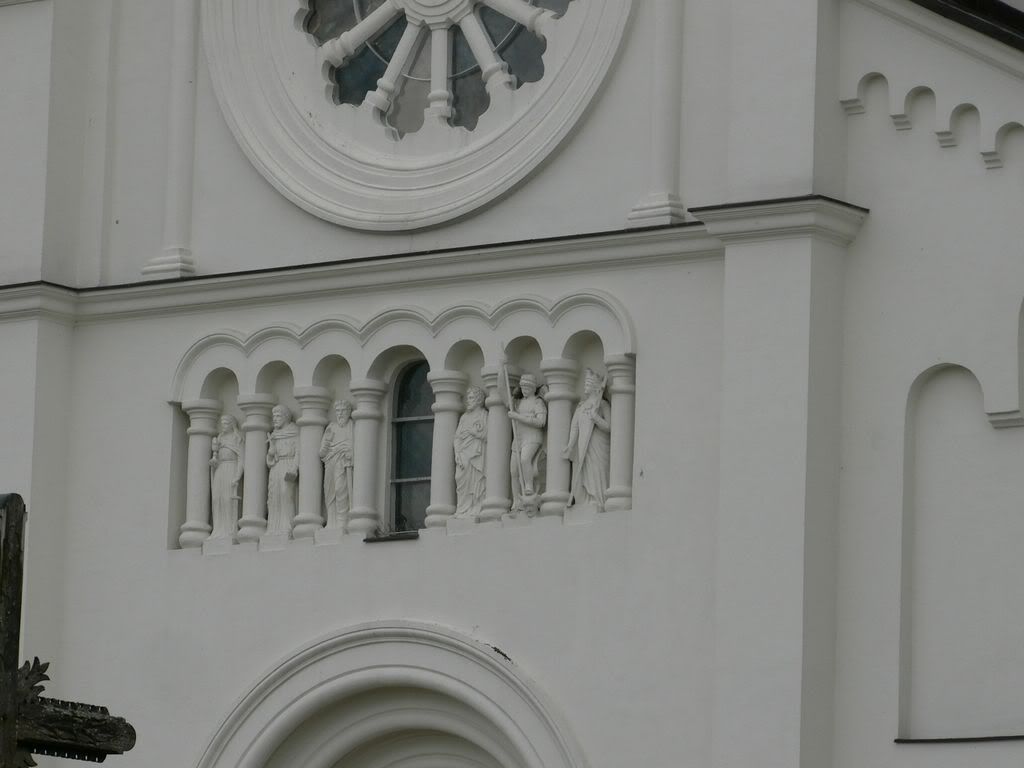 Backside of the church from Wikipedia: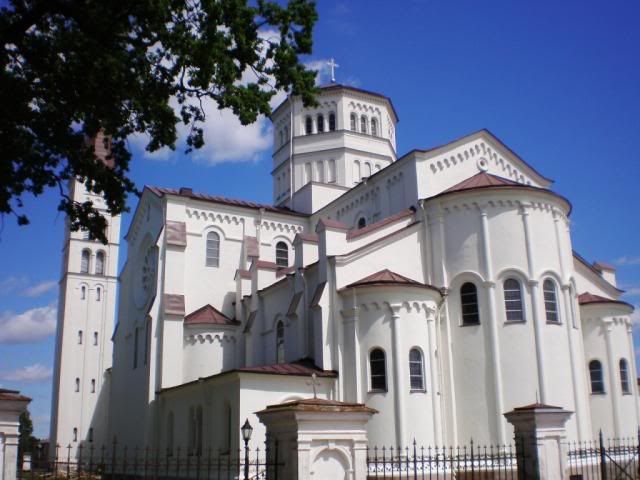 Fountain near the church: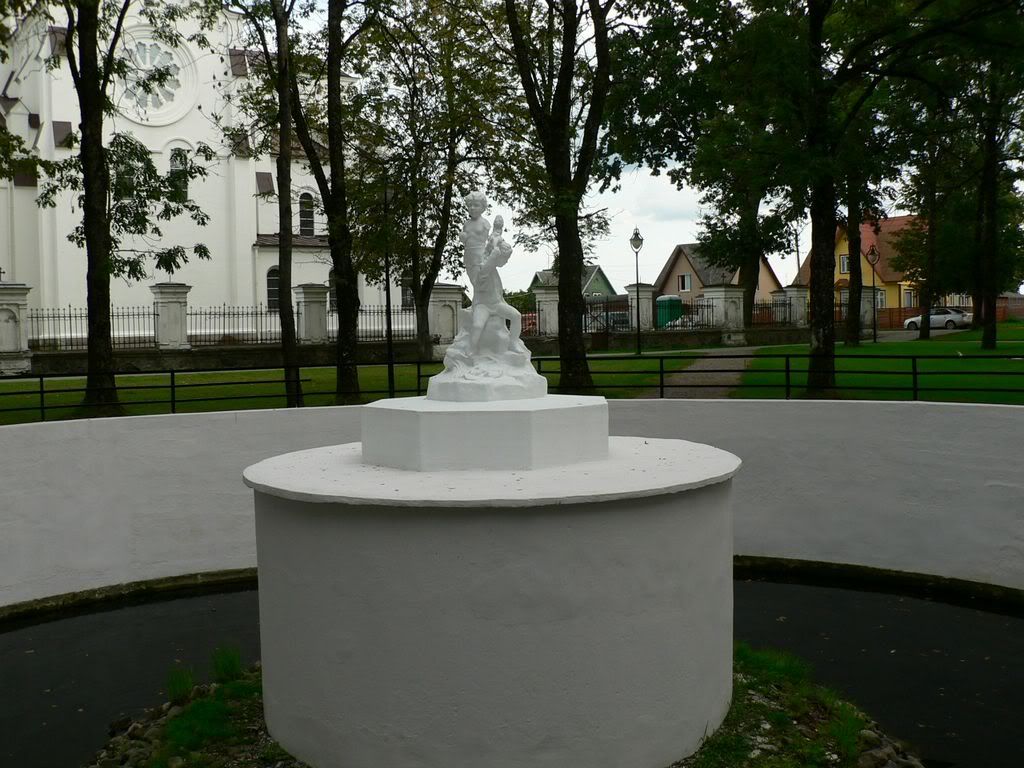 Monument in front of the church: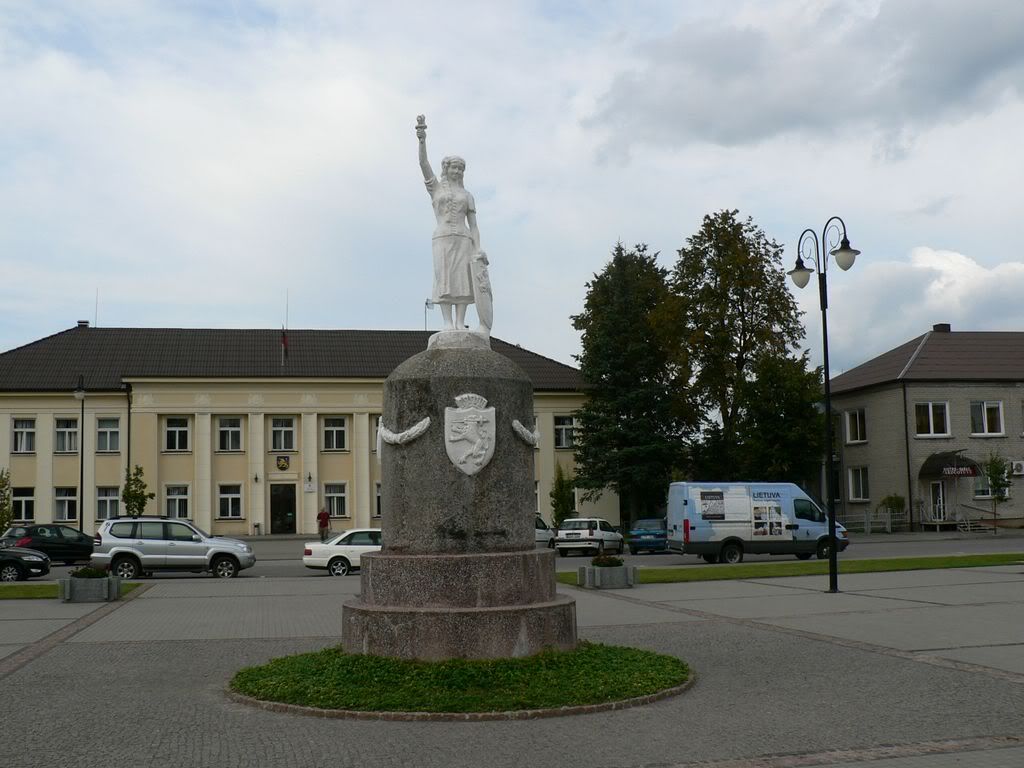 Municipality of Rietavas from 1950s: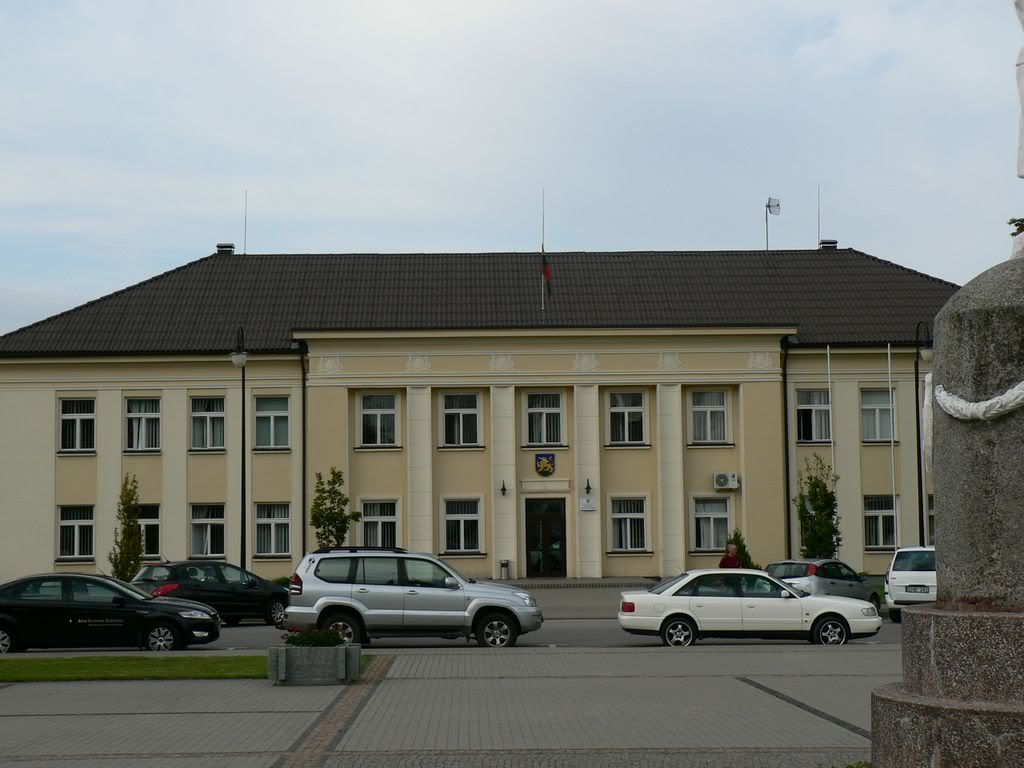 Rietavas coat-of-arms on the information desk: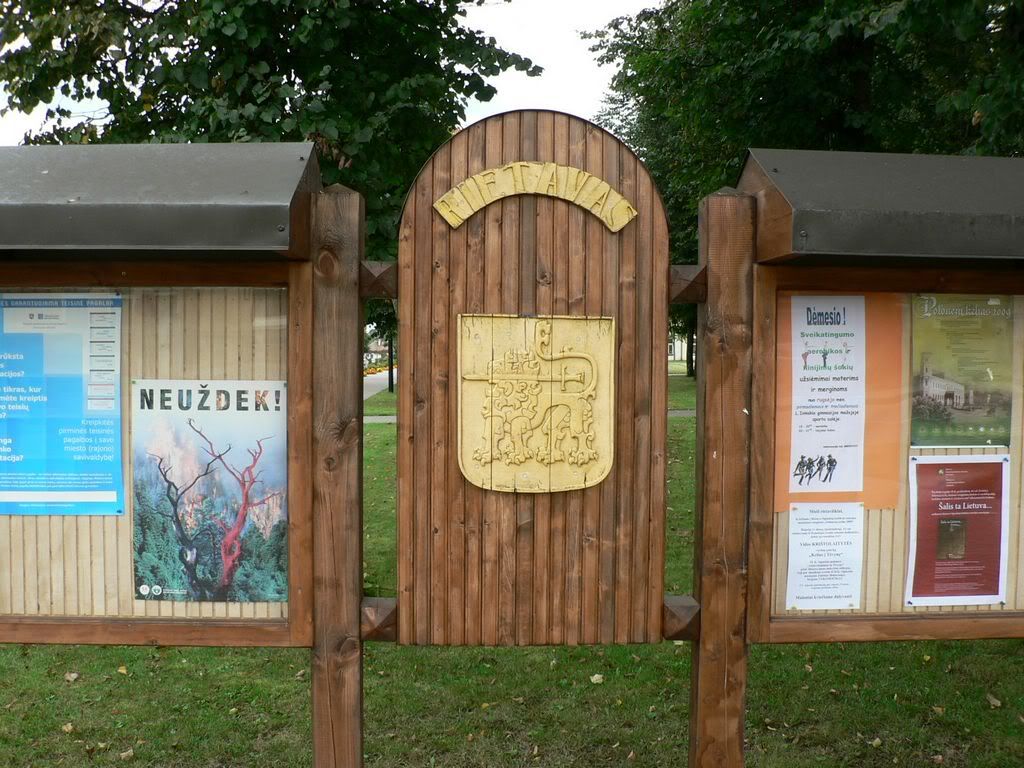 And at this place let's stop our walk along Rietavas.