It's time to continue my presentation about my native neighborhood. As I mentioned in the previous presentation the area is in the downtown but at the same time it is quiet area. The reason for that is that neighborhood is separated from the main streets by park. Probably this park would be not worth to talk about but this park for a long time (from 1847 to 1959) was main cemetery of Kaunas. Today about this reminds several signs at the entrances:
In recent years park is called Ramybes park (Silence park) to commemorate the past of the area.
Gradual demolition of the cemetery was started in 1952. Partially demolition was done due to the inappropriate position in the middle of the town. But the main reason was that cemetery contained a lot of monuments and graves that were very inconvenient for the soviet authorities. The last drop of patience was demonstrations of solidarity by Kaunas students with the Hungarians in October 1956. Las year when commemorating 50th anniversary of those events Hungarian government built this memorial board on the place were solidarity demonstrations took place:
At the main entrance of the park you could find building of former cemetery keepers. Now building is used as a small museum:
Now let's go through the area of the former cemetery.
In one corner of the park stands mosque! This mosque was built in 1930 to commemorate 500 years of service of tartar guards to Lithuanian dukes. Around the mosque was Muslim corner of cemetery and the street near mosque is still called Totoriu street.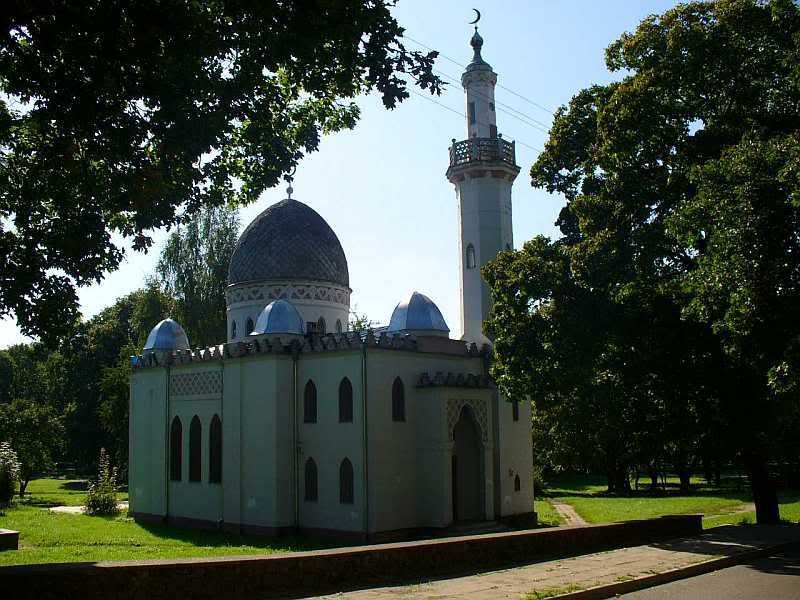 Today this mosque is under maintenance. As I now Arab money are used for this since tiny Kaunas Muslim community is unable to do such works.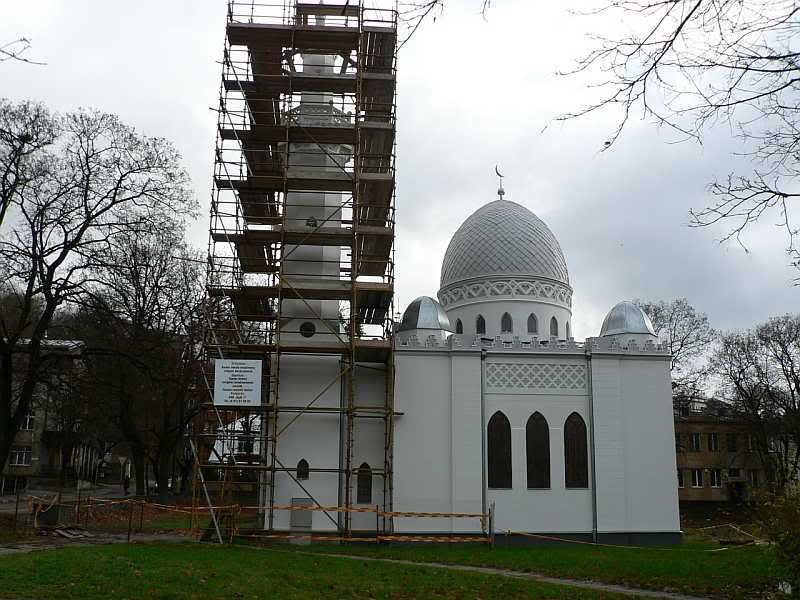 In exactly the opposite corner of the park two Russian orthodox churches are located. As you may guess this was previous Orthodox corner of cemetery.
Older church was built in 1851:
Newer one was built in 1923 and today is the main church of Kaunas orthodox community:
Also in 1923 in front of the Orthodox churches was built this small monument to remember Russian soldiers killed in action during World War I and buried here in 1915.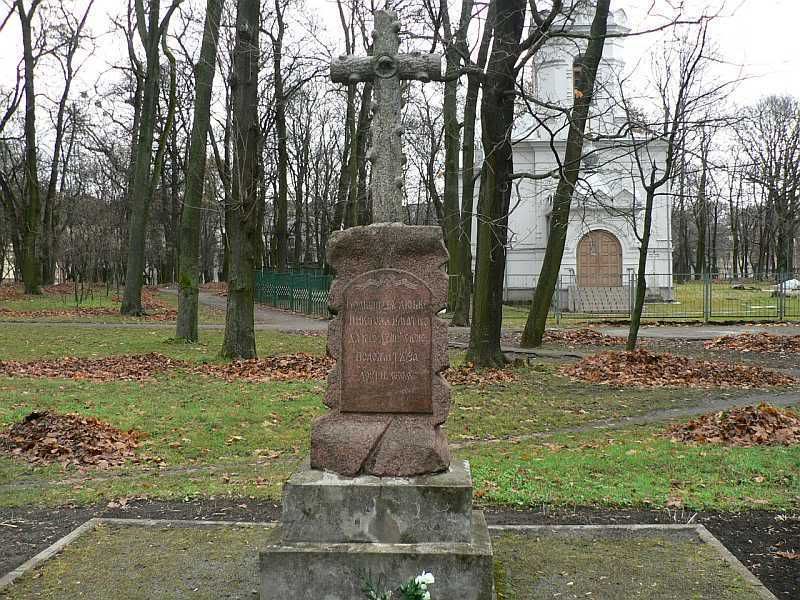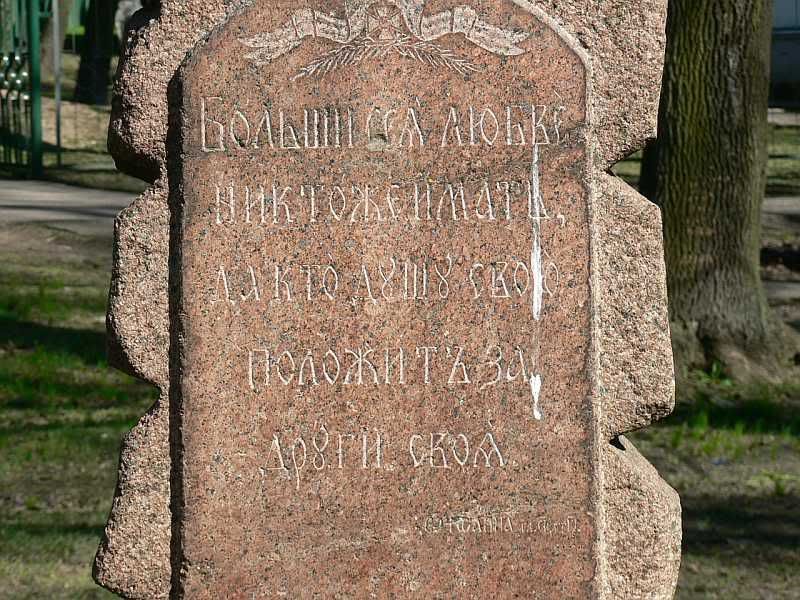 In the central part of park monument to fallen Lithuanian soldiers in wars of 1918-1920 was built in 1928. Monument was demolished in 1953 and exact copy of it was rebuilt in 1992: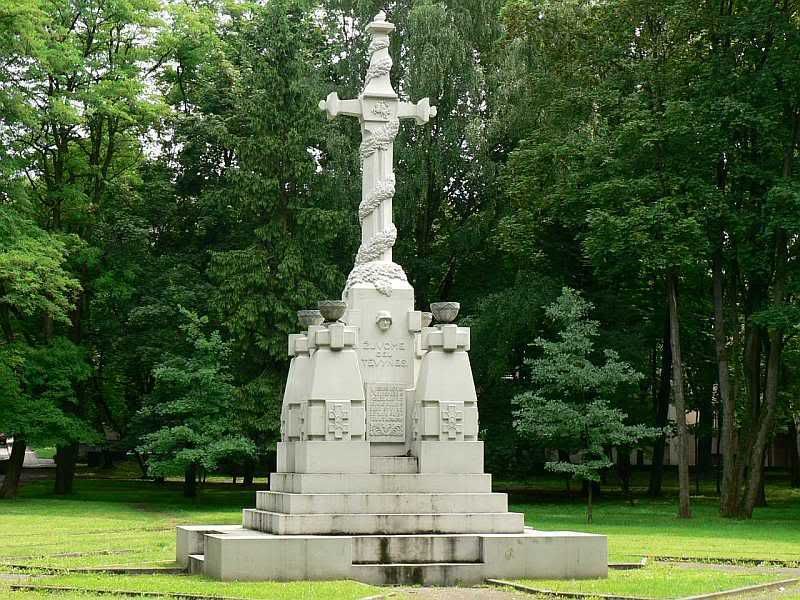 And the same monument in late Autumn:
In 1996 one more monument was built at the place were insurgents of June 23 rebellion were buried. As with everything modernistic it is difficult to understand the idea of sculpture: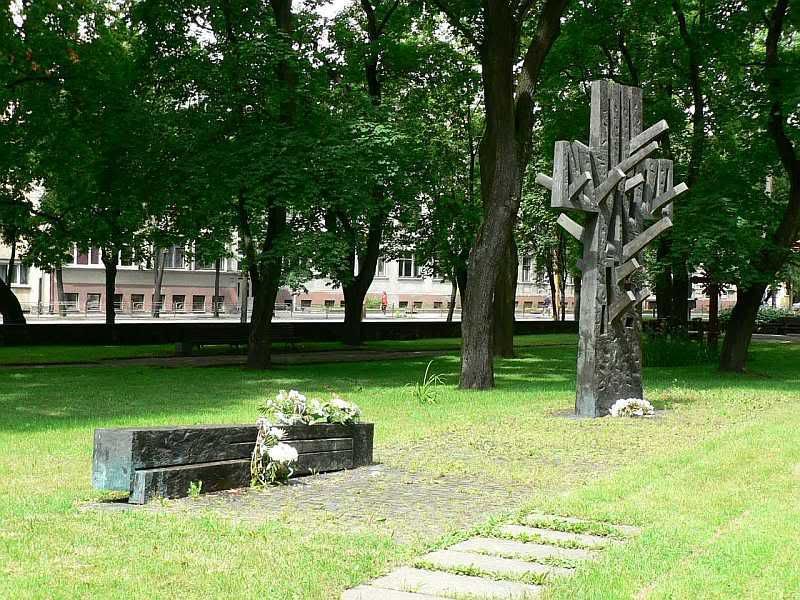 Here I want to make a break. Maybe I am too meticulous in my first presentations. But here I am speaking about neighborhood of my childhood J)